Heaven and Earth: Alexander Calder and Jeff Koons
Featured images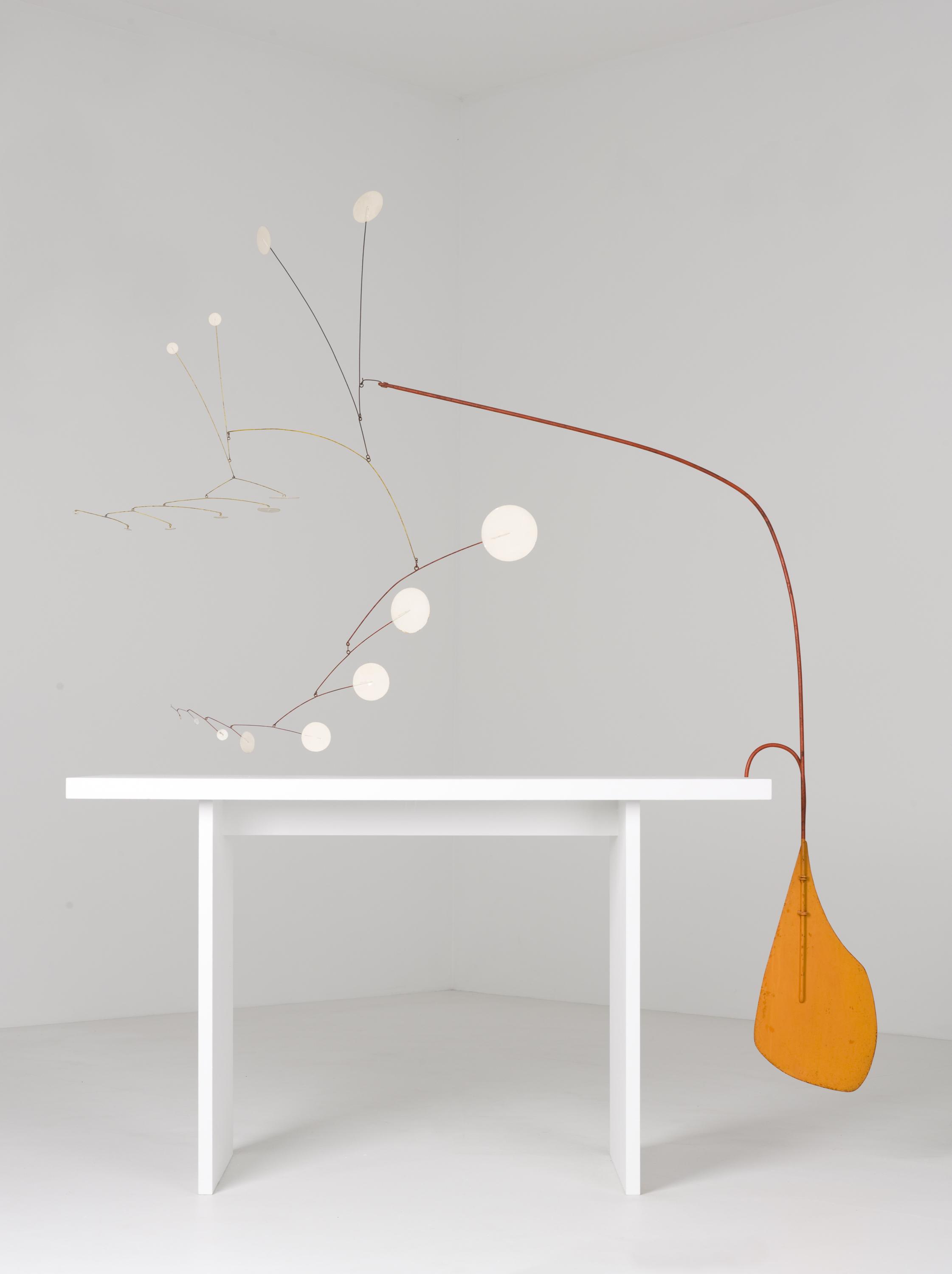 About
For the MCA's 50th anniversary, we are bringing together two of the most important artists in the museum's history, as well as icons of the last 100 years. Heaven and Earth: Alexander Calder and Jeff Koons finds common ground between these seemingly disparate artists, with Alexander Calder's weightless sculptures nominally representing "heaven" and Jeff Koons's celebrations of the mundane and concrete as "earth." This pairing highlights both artists' interest in playing with balance and gravity to make compelling sculptural statements, while reveling in the contrasts between high art aspirations and mundane material choices.
Calder (American, 1898–1976) originally made a name for himself in the 1920s for inventive bent-wire portraits and later his extraordinary and performative circus sculptures. He is best known, however, for the delicate floating sculptures of metal and wire that have come to be known as "mobiles"—a term coined by Marcel Duchamp. The MCA has extensive holdings of Calder's work that have been regularly shown for decades, and in 2010, the museum produced a major exhibition titled Alexander Calder and Contemporary Art: Form Balance Joy.
In the early 1980s, Koons (American, b. 1955) ushered in an influential new era of art with works that borrow from liquor advertisements or posters of basketball legends, as well as over-the-top celebrations of household goods like vacuum cleaners, in order to redefine the boundaries of taste. His star power was recognized early on and the MCA organized his first museum exhibition in 1988, and revisited his work with a major survey in 2008. Thanks to many generous gifts, the MCA collection holds his work in depth.
This playful and unexpected pairing of two of the most recognized artists of the modern era have an extended presence in the MCA's galleries and will be updated periodically with substitutions by both artists.
The exhibition is organized by James W. Alsdorf Chief Curator Michael Darling. It is presented in the McCormick Tribune Orientation Gallery on the museum's second floor.
Installation Images