Featured images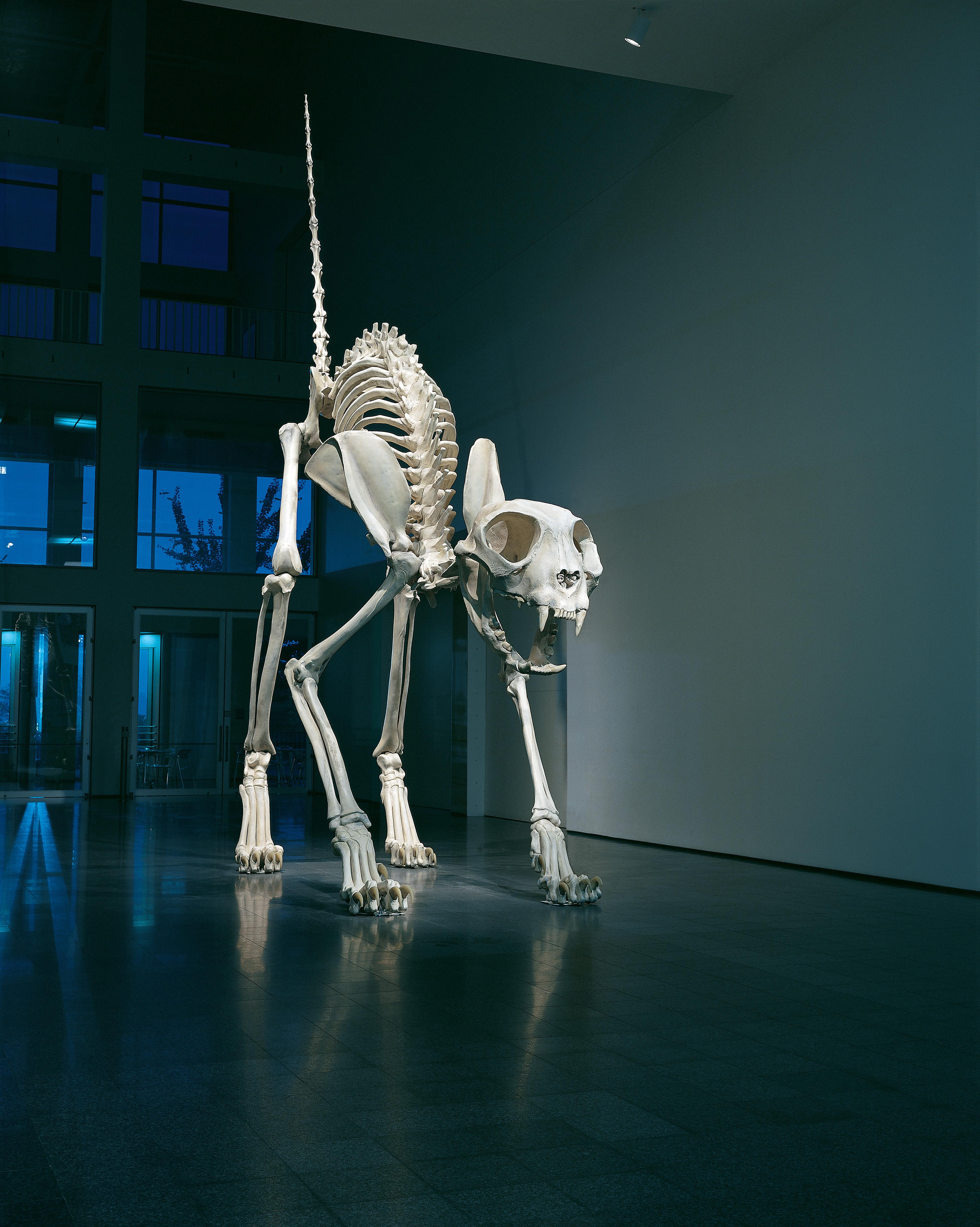 About
The MCA's beloved sculpture Felix(2001) by Maurizio Cattelan (Italian, b. 1960) is on view for the first time since 2006 as part of the museum's 50th anniversary celebration. Purposely designed to fit in the MCA's Kovler Atrium, this work plays with the popularity of prehistoric dinosaur skeletons like the Field Museum's legendary T-Rex named Sue. In typical Cattelan fashion, the skeleton depicts a gigantic, fictional cat rather than an actual fossilized species. Measuring more than twenty-six feet tall at the tip of its outstretched tail, the commanding sculpture has been meticulously fabricated to mimic the look and feel of bones.
Cattelan is known for an artistic sensibility at once shocking, controversial, and humorous, as seen in works such as the solid gold toilet that was recently installed in the Guggenheim Museum in New York, a sculpture of Pope John Paul II being struck by a meteor, or a pint-sized Adolf Hitler kneeling in a prayer of forgiveness. At the core of his work, however, is an urge to snap viewers to attention to question their preconceptions and think critically about the world around them.
Felix will be joined by other icons of the MCA's collection, including Jeff Koons's Rabbit(1986), Rene Magritte's Wonders of Nature(1953), and Francis Bacon's Study for a Portrait(1949), in a series of 50th anniversary exhibitions.