Featured images
About
For her first solo museum exhibition, Amanda Williams (American, b. 1974), an artist who trained as an architect, presents new bodies of work that use sculpture and photography to respond to changing urban environments. Williams, who was raised in Chicago's Auburn-Gresham neighborhood, transforms elements of architecture and design into immersive sculptures that draw attention to the ways context dramatically informs the value of material, and by extension, the value of cities. For Williams, architecture and its fragments serve as a microcosm for larger social issues, and the artist invites viewers to consider the social, political, and racial narratives that support the devaluation of certain neighborhoods, such as Englewood on Chicago's South Side. Despite the regional focus of Williams's work, the issues she raises are applicable to nearly every contemporary urban space, and her work encourages broad thinking about what the form of a house, a street, or a neighborhood says about its value to the people who live there, as well as to the larger society in which it exists.
The exhibition presents a new series that is an extension of her breakout Color(ed) Theory project, which was presented at the first Chicago Architectural Biennial in 2015. For that project, Williams painted eight houses slated for demolition in the Englewood neighborhood with vivid colors inspired by Chicago's South Side in order to draw attention to the racial undertones of discussions about urban design and decay. At the MCA, Williams presents sculptures that extend from this formative work, using bricks and siding from the painted houses that have since been demolished. She highlights how demolition as a force of erasure and unmaking and the afterlife of building materials shape the lives of urban citizens. This artistic gesture holds the potential to raise difficult questions about the social and political fabric of our city.
The exhibition is organized by Grace Deveney, Curatorial Assistant. It is presented in the Dr. Paul and Dorie Sternberg Family Gallery and Ed and Jackie Rabin Gallery on the museum's third floor.
Installation Images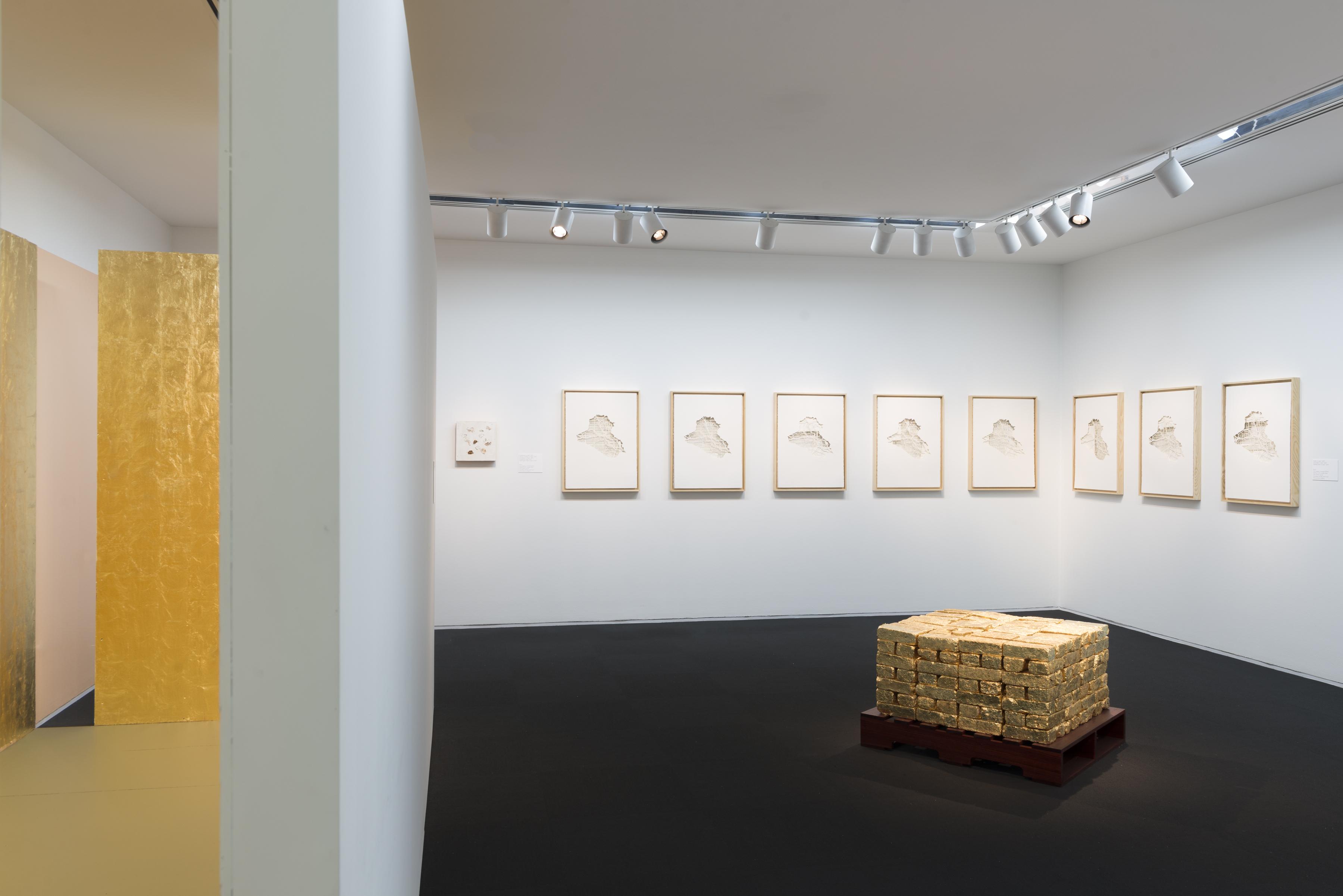 Funding
Generous support for Chicago Works: Amanda Williams is provided by the Sandra and Jack Guthman Chicago Works Exhibition Fund, The Nathan Cummings Foundation on behalf of Jane Saks, Ashlee Jacob, Denise and Gary Gardner, Nickol and Darrel Hackett, Yumi and Douglas Ross, Dr. John E. Ellis, Lester N. Coney, and Emily Rauh Pulitzer.