Images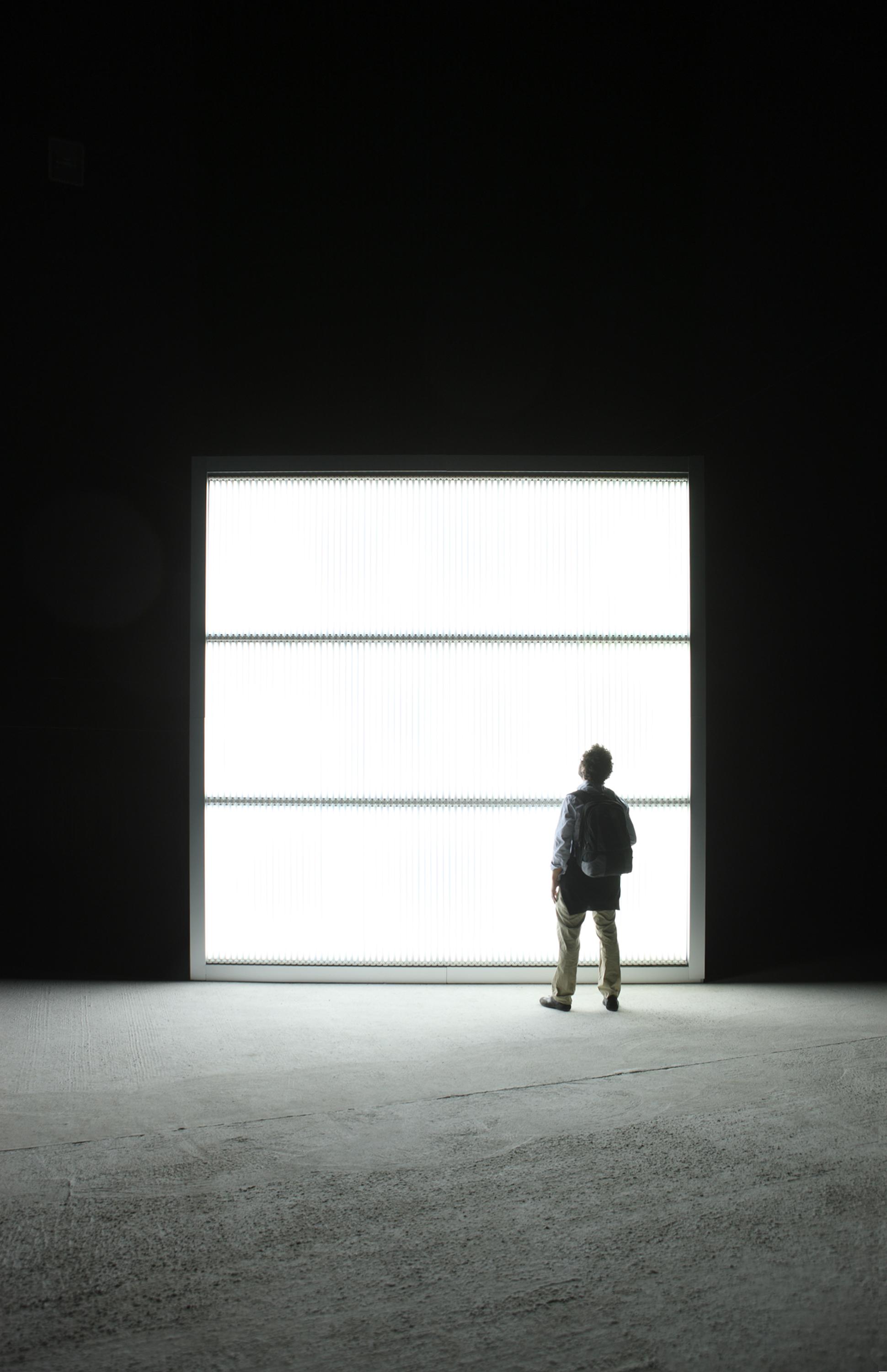 About the Exhibition
The photographer as witness is a familiar conceit, one that evokes the artist's responsibility to observe the lives of others. It's a role that has been reinforced by traditions of photojournalism, documentary photography, and anthropology, while taking on new forms and renewed urgency in recent years. The photographs in Witness, drawn largely from the MCA's collection, put pressure on familiar understandings of the photographer's role as self-appointed observer. These works record, reflect on, or stage different kinds of encounters between photographer and subject. In doing so, the artists lead us to think about the various people who play a part in a given photograph—including the viewer—and how they contribute to, or sometimes confound, what it seems to convey.
Witness begins with a prelude: photographs from the 1940s by Walker Evans that covertly capture subway riders looking around at their fellow commuters. It culminates with a major installation by Alfredo Jaar from 2006, The Sound of Silence, which surveys the life of photojournalist Kevin Carter and the repercussions of a single prize-winning photograph he took in Sudan. In between, the exhibition presents photographic works from the 1960s through the 2000s by artists such as Dawoud Bey, Christian Boltanksi, Sophie Calle, Larry Clark, Sharon Lockhart, Kerry James Marshall, Andres Serrano, Cindy Sherman, and Carrie Mae Weems.
This exhibition is organized by Karsten Lund, former Curatorial Assistant.
It is presented in the Sylvia Neil and Daniel Fischel Galleries on the museum's second floor.
The artists featured in Witness include:
Dawoud Bey

(American, b. 1953)

Christian Boltanski

(French, b. 1944)

Sophie Calle

(French, b. 1953)

Larry Clark

(American, b. 1943)

Anne Collier

(American, b. 1970)

Rineke Dijkstra

(Dutch, b. 1959)

Walker Evans

(American, 1903–1976)

Hal Fischer

(American, b. 1950)

David Hockney

(British, b. 1937)

LaToya Ruby Frazier

(American, b. 1982)

Alfredo Jaar

(Chilean, b. 1956)

Jason Lazarus

(American, b. 1975)

Sharon Lockhart

(American, b. 1964)

Kerry James Marshall

(American, b. 1955)

Michael Rovner

(Israeli, b. 1957)

Thomas Ruff

(German, b. 1958)

Collier Schorr

(American, b. 1963)

Andres Serrano

(American, b. 1950)

Cindy Sherman

(American, b. 1954)

Carrie Mae Weems

(American, b. 1953)
Funding
Support for Witness is generously provided by The Pritzker Traubert Collection Exhibition Fund, the David C. and Sarajean Ruttenberg Arts Foundation, De and Paul Gray, Vicki and Bill Hood, Deone Jackman, and Lisa Yun Lee.