Images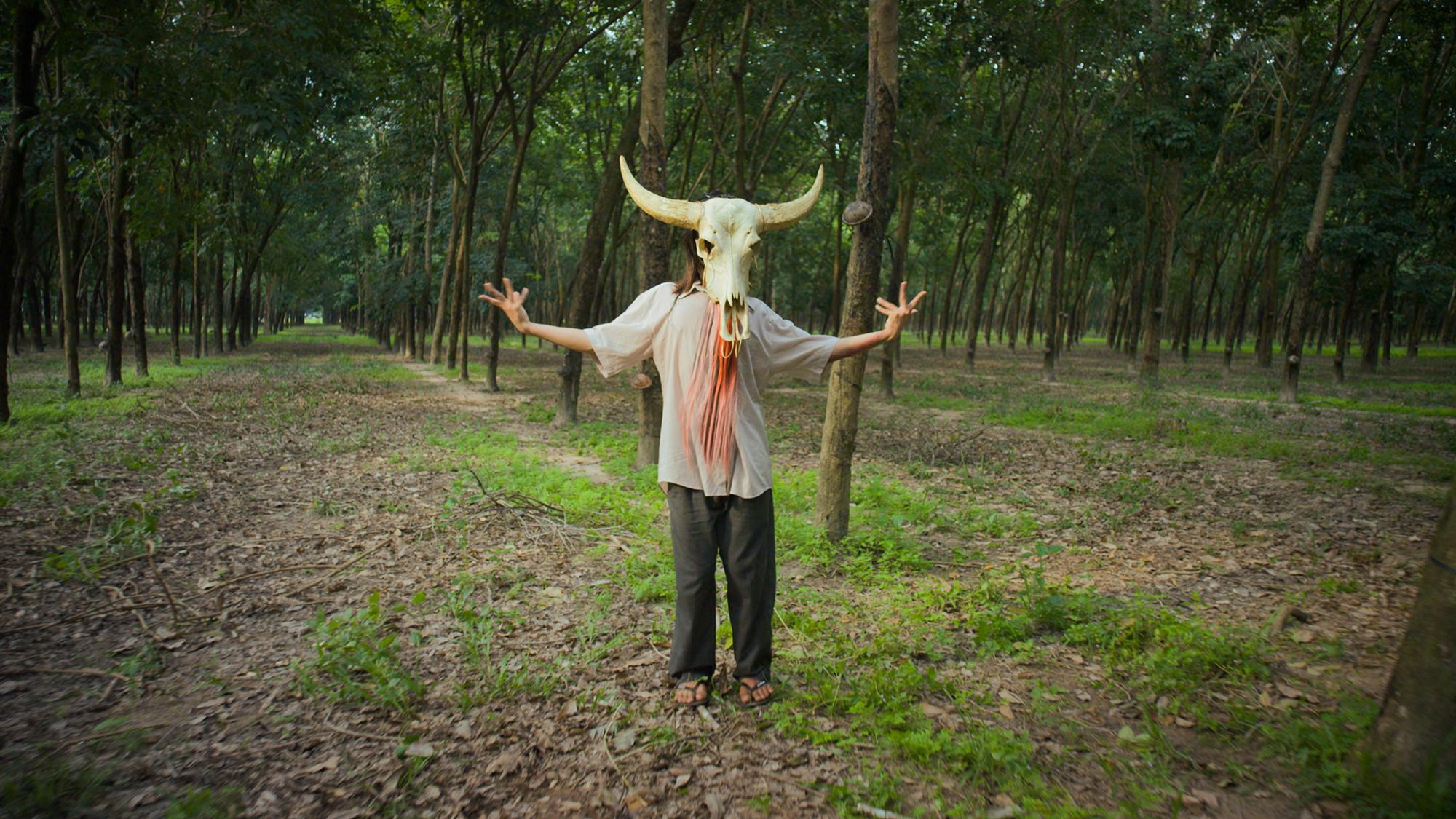 ---
The Propeller Group—an artist team based in Ho Chi Minh City, Vietnam—blurs the boundaries between fine art and media production. Two of the group's members, Matt Lucero, and Tuan Andrew Nguyen, studied at California Institute of the Arts in Valencia, California with Daniel Joseph Martinez. Along with Phunam, the third member, they share an interest in globalized street culture and a background in filmmaking. With this training, they operate as both an artist collective and a production company named TPG. Their ambitious projects are frequently anchored in Vietnam's history or its current dynamics as a growing capitalist market, and yet they extend to address global phenomena, whether international commerce, the tools of war, or shared traditions across cultures. Working in innovative ways, The Propeller Group has developed a model that merges collaborative, conceptual art practices—partially steeped in the politically inflected artwork of the 1990s—with the forms and methods of popular media today.
The Propeller Group's exhibition at the MCA is the first in the Ascendant Artist series to feature a collective. The show presents a number of multi-part projects from the past five years, comprised of videos and related objects. Fade In tracks the fake antiques trade in Vietnam. The Living Need Light, The Dead Need Music is a film that weaves together funerary traditions from Ho Chi Minh City and New Orleans. Other recent works scrutinize the histories of specific weapons: namely the AK-47 and M16, two rifles that in mainstream movies are often associated with Vietnam and countries in the West, respectively. This is the first time that these projects have been shown together since the group was formed in 2006.
The exhibition is accompanied by a new monograph that features an artist project and includes writings by Cesar Garcia, curator, writer, and founding director of The Mistake Room in Los Angeles, and Claudia Schmuckli, Director and Chief Curator, Blaffer Art Museum, University of Houston, and Naomi Beckwith that introduce the artists to new audiences in the United States and reflect on their work to date.
The Propeller Group is organized by the Museum of Contemporary Art Chicago, the Blaffer Art Museum at the University of Houston, and the Phoenix Art Museum. Its presentation is overseen at the MCA by Marilyn and Larry Fields Curator Naomi Beckwith.
The exhibition is presented in the Bergman Family Gallery on the museum's second floor.
AK-47 VS. M16, THE FILM
The Propeller Group has made their first feature-length movie: a film montaged from a variety of sources, including Hollywood movies, promotional videos, documentaries, news reportage, and YouTube clips. The film will be screened in the Edlis Neeson Theater during the following dates and times.
* Sat, Jun 4, 2–4 pm
* Sun, Jun 5, 2–4 pm
* Tue, Jun 7, noon–2 pm and 5–7 pm
* Tue, Jun 14, noon–2 pm and 5–7 pm
* Tue, Jun 28, noon–2 pm and 5–7 pm
* Sat, Jul 9, 2–4 pm
* Tue, Jul 12, noon–2 pm and 5–7 pm
* Tue, Jul 26, noon–2 pm and 5–7 pm
* Sat, Aug 6, 2–4 pm
* Sat, Aug 20, 2–4 pm
* Sat, Sep 3, 2–4 pm
Tue, Sep 6, noon–2 pm and 5–7 pm
* Tue, Sep 20, noon–2 pm and 5–7 pm
Sat, Oct 8, 2–4 pm
Sat, Oct 15, 2–4 pm
Tue, Oct 25, noon–1 pm and 5–7 pm
Sat, Oct 29, 2–4 pm
Tue, Nov 8, noon–2 pm and 5–7 pm
NOTE: Adults may wish to preview the film before viewing with young children.
Installation Images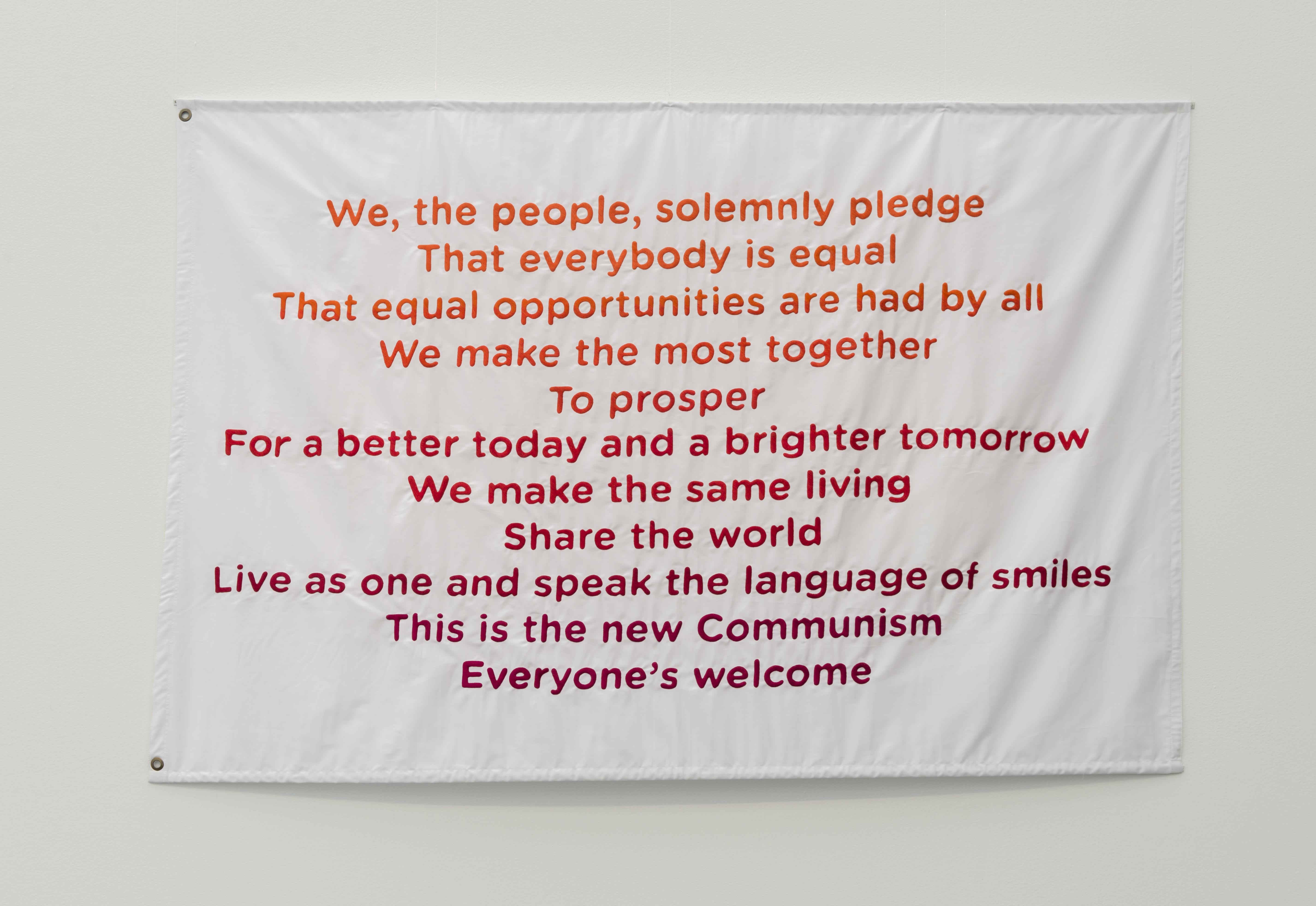 Funding
Generous support for The Propeller Group is provided by the Harris Family Foundation in memory of Bette and Neison Harris: Caryn and King Harris, Katherine Harris, Toni and Ron Paul, Pam and Joe Szokol, Linda and Bill Friend, and Stephanie and John Harris; R. H. Defares; the Margot and W. George Greig Ascendant Artist Fund; the Burger Collection, Hong Kong; and James Cohan Gallery.