About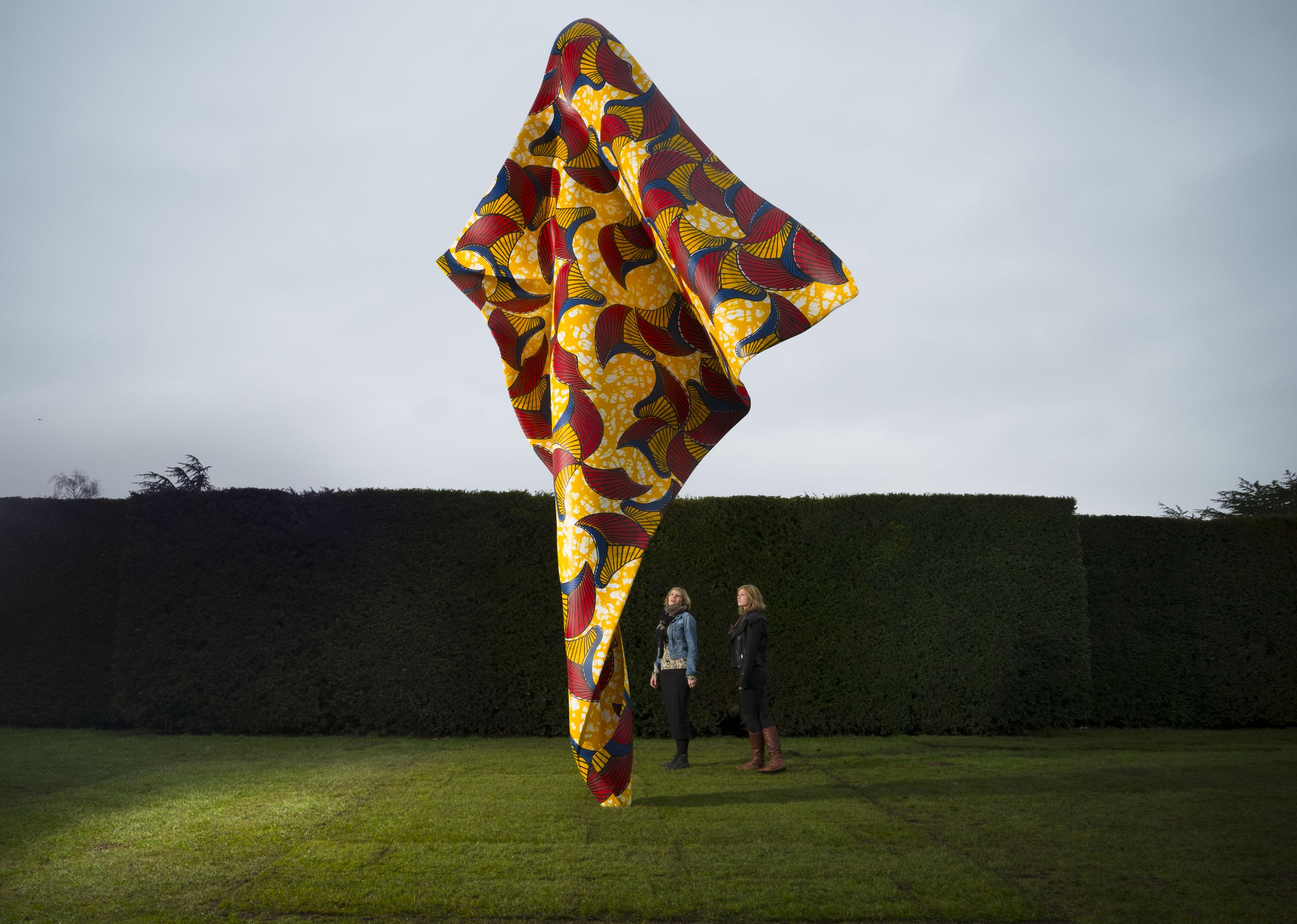 London-based artist Yinka Shonibare, MBE (British, b. 1962) has spent various parts of his life in England and Nigeria—two countries with a long, complex relationship. Born in England, but raised in Lagos in the wake of Nigeria's independence, Shonibare has been influenced by his personal experiences in a newly liberated nation and its former colonial ruler, calling himself a "postcolonial hybrid." Yet his wide-ranging works—including photography, sculpture, film, installation, and performance—explore and question, more universally, the construction of cultural and national identity in a globalized society.
Shonibare is best known for his installations of headless mannequins dressed in clothing made out of Dutch wax fabrics—or "African" batik. Although these colorful fabrics in vibrant patterns have become a sign of cultural pride and identity for Africans, they are a colonial invention, having been mass-produced in Southeast Asia, and exported by the Netherlands since the mid-19th century. This type of fabric intrigues Shonibare because it is simultaneously a fully manufactured and an authentic sign of "Africanness." In his cross-cultural investigations, Shonibare often examines moments in Western art history, especially the rococo and Victorian periods, that correspond with the early days of transatlantic maritime trade.
Shonibare's MCA Plaza installation includes three of his new Wind Sculptures. Nearly 20 feet high, each sculpture captures the movement of a billowing bolt of fabric. Their design was inspired by the sails of ships whose patterns derived from Dutch wax fabrics. The artist chooses these iconic fabrics to exemplify how signs of national or ethnic identity are culturally constructed.
Shonibare's installation is the fourth MCA Plaza Project. The series previously featured work by Amanda Ross-Ho (2013), Martin Creed (2012), and Mark Handforth (2011). Shonibare's work is also included in the exhibition Earthly Delights(June 28–November 30, 2014).
This exhibition is organized by Naomi Beckwith, Marilyn and Larry Fields Curator at the Museum of Contemporary Art Chicago.
Installation Images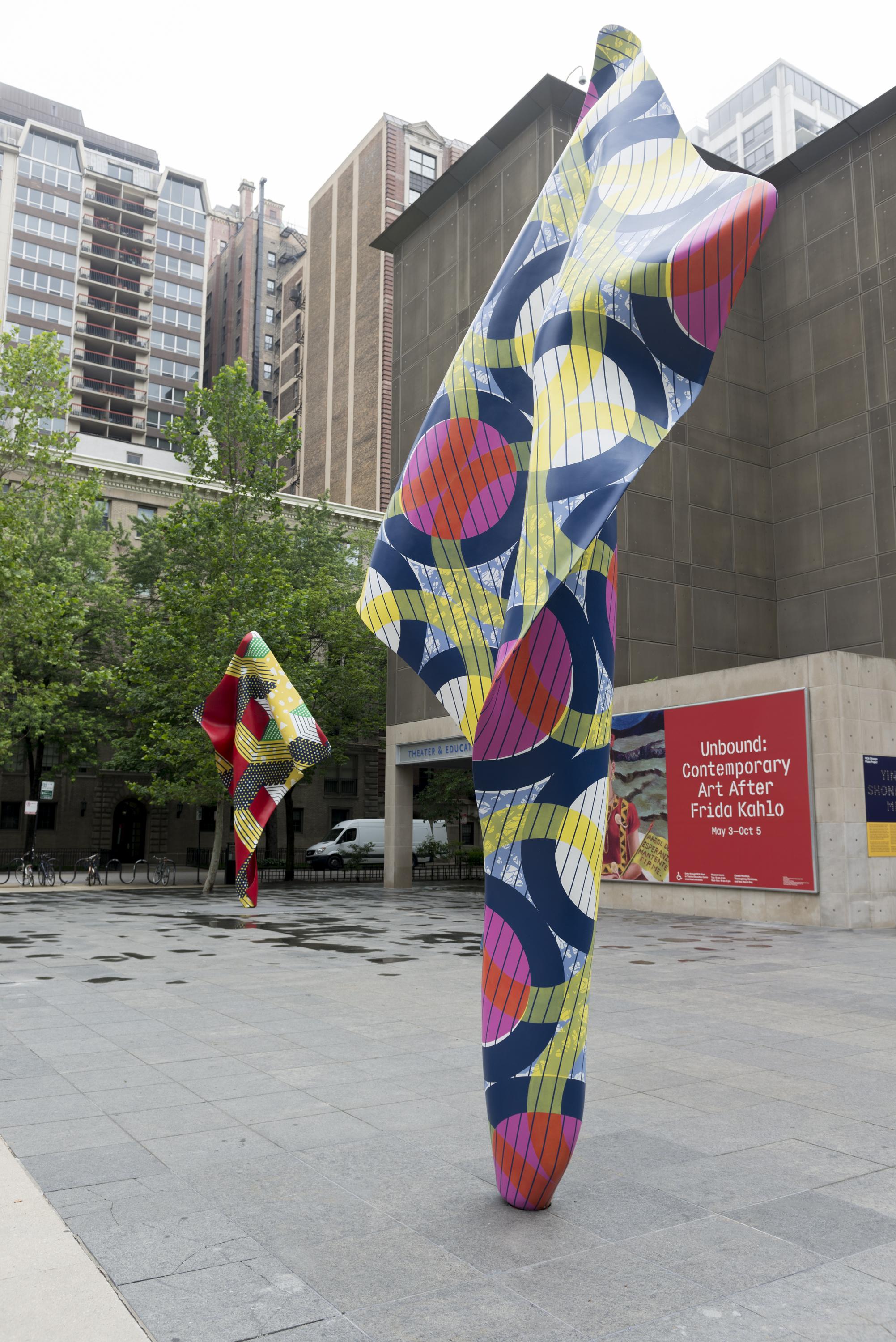 Funding
Lead support for MCA Chicago Plaza Project: Yinka Shonibare, MBE is provided by Helen and Sam Zell. Additional generous support is provided by Caryn and King Harris, Anne Kaplan, Marjorie and Louis Susman, and Sara Szold.