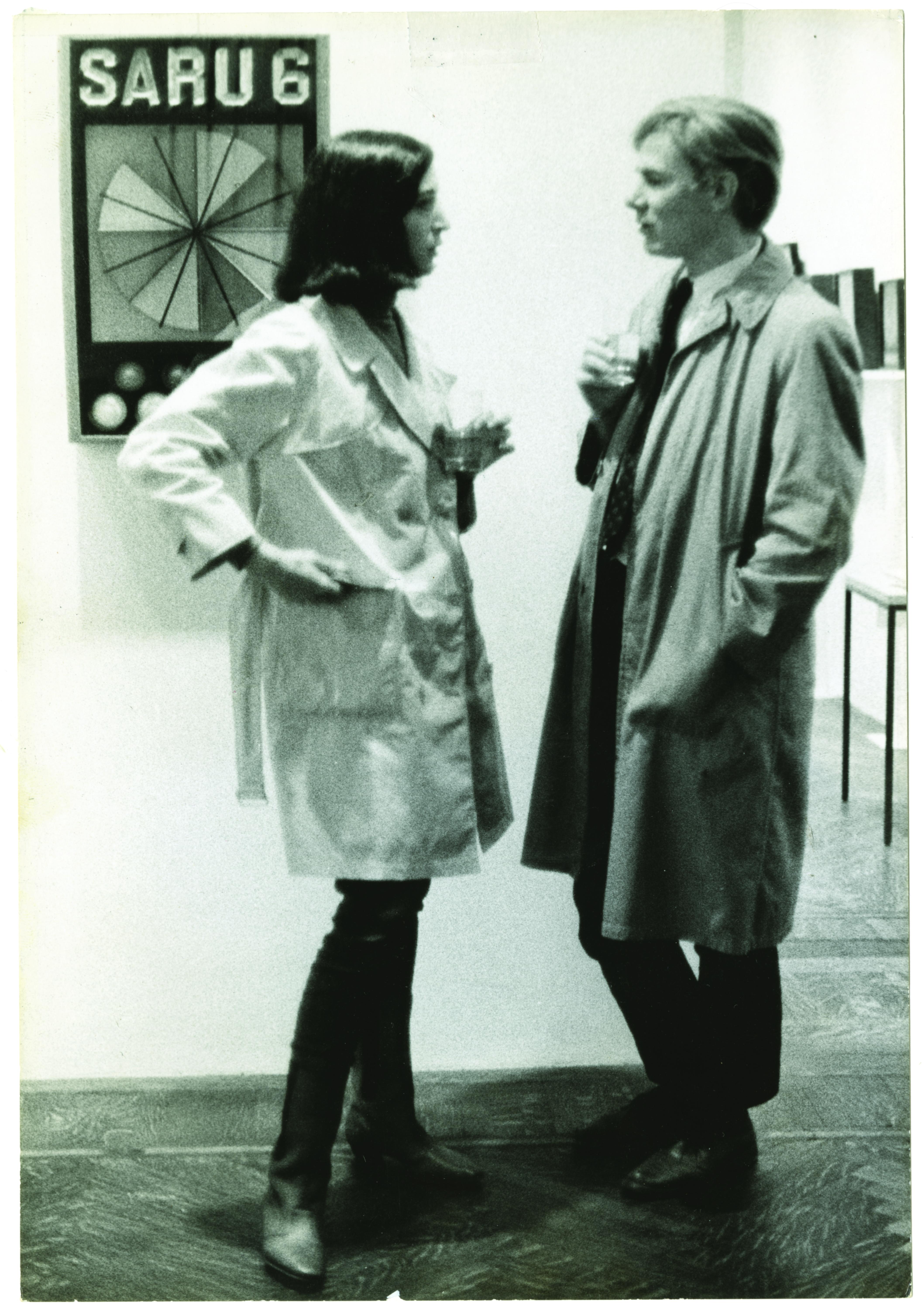 Warhol and Marisol
About the Exhibition
The 1960s were important years for artists and friends Andy Warhol (American, 1928–1987) and Marisol (Marisol Escobar, Venezuelan-American, b. France, 1930), and marked a formative period in the development of their individual careers. Warhol began using his celebrated silk screen techniques to produce serial paintings, often based on mass media images. Marisol made the first of many portraits and developed her signature style, wooden sculptures with flat painted surfaces and additional elements such as everyday objects or plaster castings. Both were prominent figures in New York City's lively art scene during this time. The two attended events together and each exhibited their work in solo shows at Eleanor Ward's Stable Gallery as they came to be identified with the rising pop art movement. Warhol and Marisol even turned to one another as occasional subjects: Marisol made a sculptural portrait of Warhol in the early 1960s, titled Andy; and around the same time, Warhol featured Marisol in some of his early, and now legendary, films.
Inspired by the multifaceted relationship of these two artists, MCA DNA: Warhol and Marisol presents a focused selection of their works, side-by-side, drawn primarily from the collection of the Museum of Contemporary Art Chicago. Key examples of Warhol's silk screen paintings and Marisol's wood sculptures illuminate the artists' respective approaches to portraiture while the pairing of their work brings certain affinities into view, including a similar use of repeating figures. At the same time, their methods diverge in significant ways, perhaps most visibly in the contrast between Warhol's overtly mechanical approach to painting and Marisol's more handcrafted, labor-intensive techniques as a sculptor.
MCA DNA: Warhol and Marisol is organized by MCA Curator Lynne Warren and MCA Curatorial Assistant Karsten Lund.