Destroy the Picture: Painting the Void, 1949–1962
Images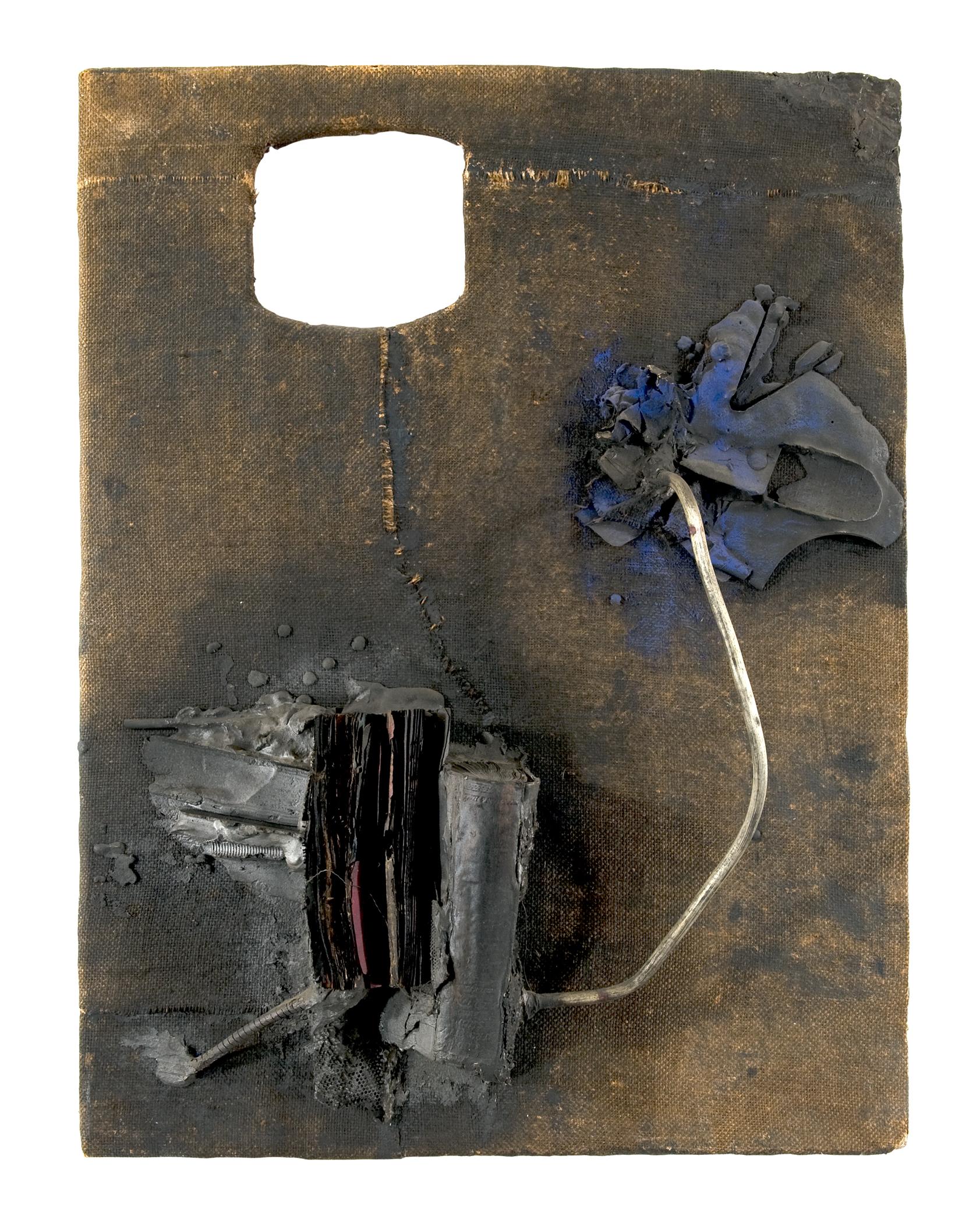 About
Destroy the Picture: Painting the Void, 1949–1962 focuses on one of the most significant developments in contemporary abstract painting: the artist's literal assault on the picture plane. Responding to the physical and psychological destruction wrought by World War II—especially the existential crisis resulting from the atomic bomb—artists ripped, cut, burned, and affixed objects to the canvas in lieu of paint. Destroy the Picture emphasizes this internationally shared artistic sensibility in the context of devastating global change and dynamic artistic dialogues, offering an innovative and expansive view of art making in the postwar period.
As artists from war-torn countries like Italy and Japan—including Lucio Fontana, Alberto Burri, Kazuo Shiraga, and Shozo Shimamoto—channeled their ruined surroundings into artistic form; artists throughout the world—such as Yves Klein and Niki de Saint Phalle in France, John Latham in the United Kingdom, Robert Rauschenberg and Lee Bontecou in the United States, Otto Müehl in Austria, and Manolo Millares in Spain, among others—pursued similar approaches and strategies. Destroy the Picture presents an opportunity to reconsider the profound repercussions of this remarkably coherent approach in painting, from artists' early experiments with translating gestures into materials to their emphasis on a rupture between two and three dimensions, as well as the expansion of the painting medium to incorporate performance, assemblage, and time-based strategies. In many cases, the exhibition places the work of now-established artists back into the radical context in which it originally emerged.
Destroy the Picture features approximately 100 works created between 1949 and 1962 by artists from eight countries, including Lee Bontecou, Alberto Burri, Lucio Fontana, Salvatore Scarpitta, and Kazuo Shiraga, in addition to Gérard Deschamps, François Dufrêne, Jean Fautrier, Adolf Frohner, Raymond Hains, Yves Klein, John Latham, Gustav Metzger, Otto Müehl, Manolo Millares, Saburo Murakami, Robert Rauschenberg, Niki de Saint Phalle, Shozo Shimamoto, Antoni Tàpies, Chiyu Uemae, Jacques Villeglé, Wolf Vostell, and Michio Yoshihara.
This exhibition is organized by Paul Schimmel, former Chief Curator of The Museum of Contemporary Art, Los Angeles, in association with the Museum of Contemporary Art Chicago and is overseen at MCA Chicago by James W. Alsdorf Chief Curator Michael Darling.
Installation Images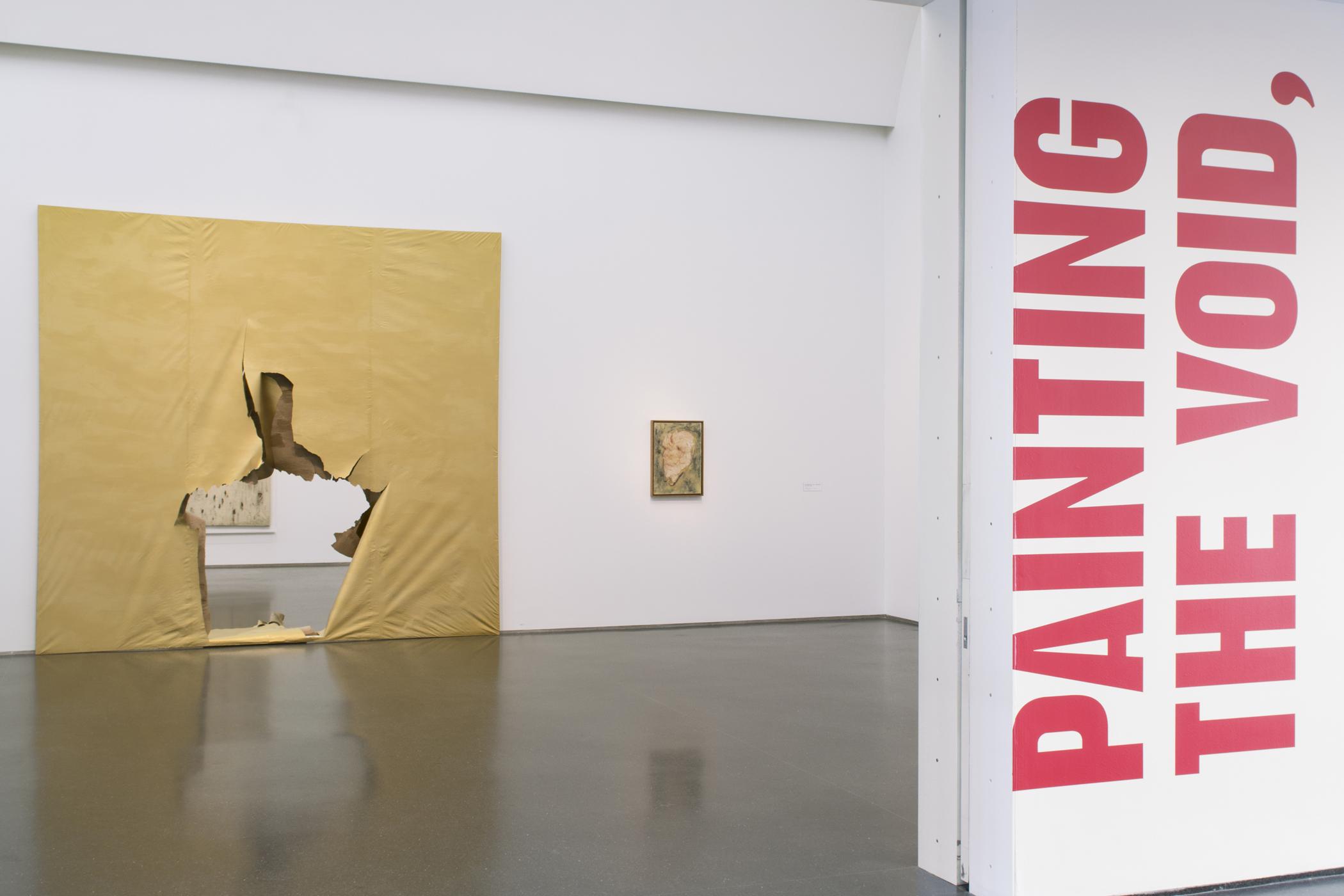 Funding
Lead support for the Chicago presentation of the exhibition is provided by Kenneth and Anne Griffin, Donna and Howard Stone, and Helen and Sam Zell.
Major support is provided by the Terra Foundation for American Art, Neil G. Bluhm, Stefan Edlis and Gael Neeson, and Andrea and Jim Gordon.

Additional generous support is provided by Barbara Bluhm-Kaul and Don Kaul, The Estate of Edward Anixter, Gagosian Gallery, Anne and William J. Hokin, Agnes Gund, Julie and Larry Bernstein, The Axel and May Vervoordt Foundation, Barbara Bertozzi Castelli, Judith Neisser, Sara Szold, and two anonymous donors.
MCA Chicago is a proud member of Museums in the Park and receives major support from the Chicago Park District.
Official Airline of the Museum of Contemporary Art Chicago
The exhibition was presented at the Museum of Contemporary Art, Los Angeles, by the Steven A. and Alexandra M. Cohen Foundation and the Terra Foundation for American Art. Major support of the exhibition was provided by the Eli and Edythe Broad Foundation, Sterling Ruby in honor or Paul Schimmel, and Mandy and Cliff Einstein. Generous support was provided by the LLWW Foundation, Lillian L. Lovelace, Herta and Paul Amir, The Audrey and Sydney Irmas Charitable Foundation, and Susan and David Gersh. Additional support was provided by Étant donnés, the French-American Fund for Contemporary Art; The Japan Foundation; The Dedalus Foundation; Wonmi and Kihong Kwon; Cynthia Miscikowski and Ring-Miscikowski Trust; Dallas Price-Van Breda; Lois G. Rosen; Jane Siegal; Pamela Smith; Beth Swofford; Pamela West; and Leigh Silverton.