Featured Image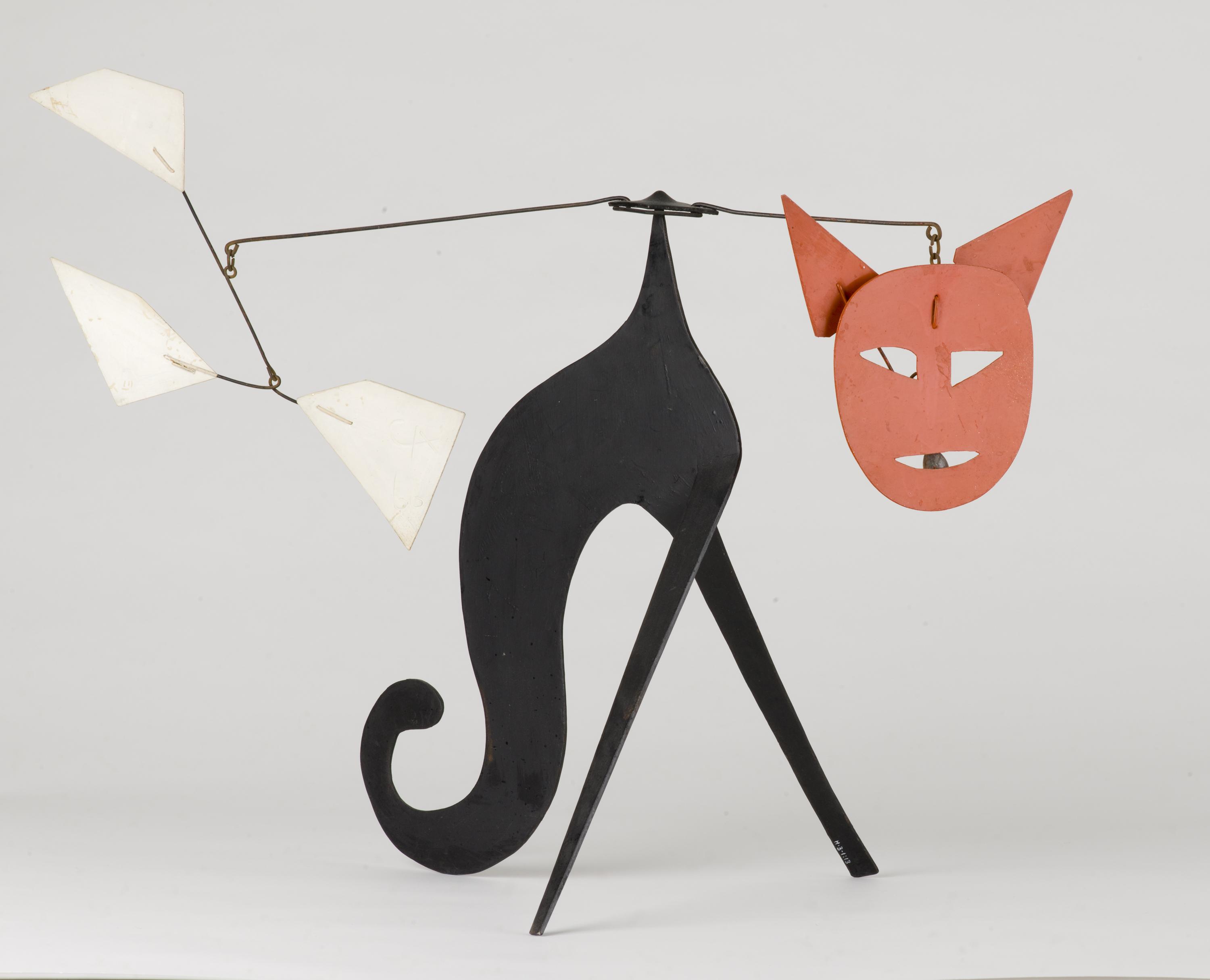 About
MCA DNA: Alexander Calder traces the development of the artist's ideas over a 50-year career, in particular, his exploration of how art can move in response to its physical environment. The exhibition presents examples of Alexander Calder's (American, 1898–1976), mobiles, stabiles, and works on paper dating from the 1920s to the 1970s—a selection of the museum's in-depth holdings of the seminal artist's work. The core of this collection comes from the Ruth and Leonard Horwich Family Loan, which Museum of Contemporary Art Chicago has housed, cared for, and displayed since 1995. The Horwich family were, and remain, preeminent collectors of surrealist and Chicago Imagist art; and, as some of the founders and earliest supporters of MCA Chicago, helped to build the museum's collection.
Trained as an engineer, Calder applied his knowledge of mechanics to colorful abstract shapes. Activated by air currents, his dynamic mobiles are ever-changing compositions. Marcel Duchamp invented the word mobile to describe Calder's revolutionary work. Even Calder's Flamingo (1973)—located in Chicago's Loop—and his other static sculptures, dubbed stabiles by Jean Arp, evoke movement as they invite viewers to contemplate them from every angle.
The city of Chicago was important to Calder. In 1935, the Renaissance Society and the Arts Club of Chicago hosted one of his early solo exhibitions in the United States. The Horwich family amassed a significant Calder collection, befriending the artist and ultimately acquiring more than two dozen of his artworks. In 1974, as part of the inaugural ceremonies for Flamingo, then-Mayor Richard J. Daley declared a "Calder Day," and Calder was carried to the sculpture's dedication by a circus-themed parade on State Street. As part of these festivities, the MCA mounted a major Calder exhibition, and his art has been a steady presence in the museum's galleries ever since.
MCA DNA: Alexander Calder is part of an ongoing exhibition series featuring iconic works from the MCA Collection and is organized by Michael Darling, James W. Alsdorf Chief Curator at the Museum of Contemporary Art Chicago.