Phantom Limb:
Approaches to Painting Today
Featured Images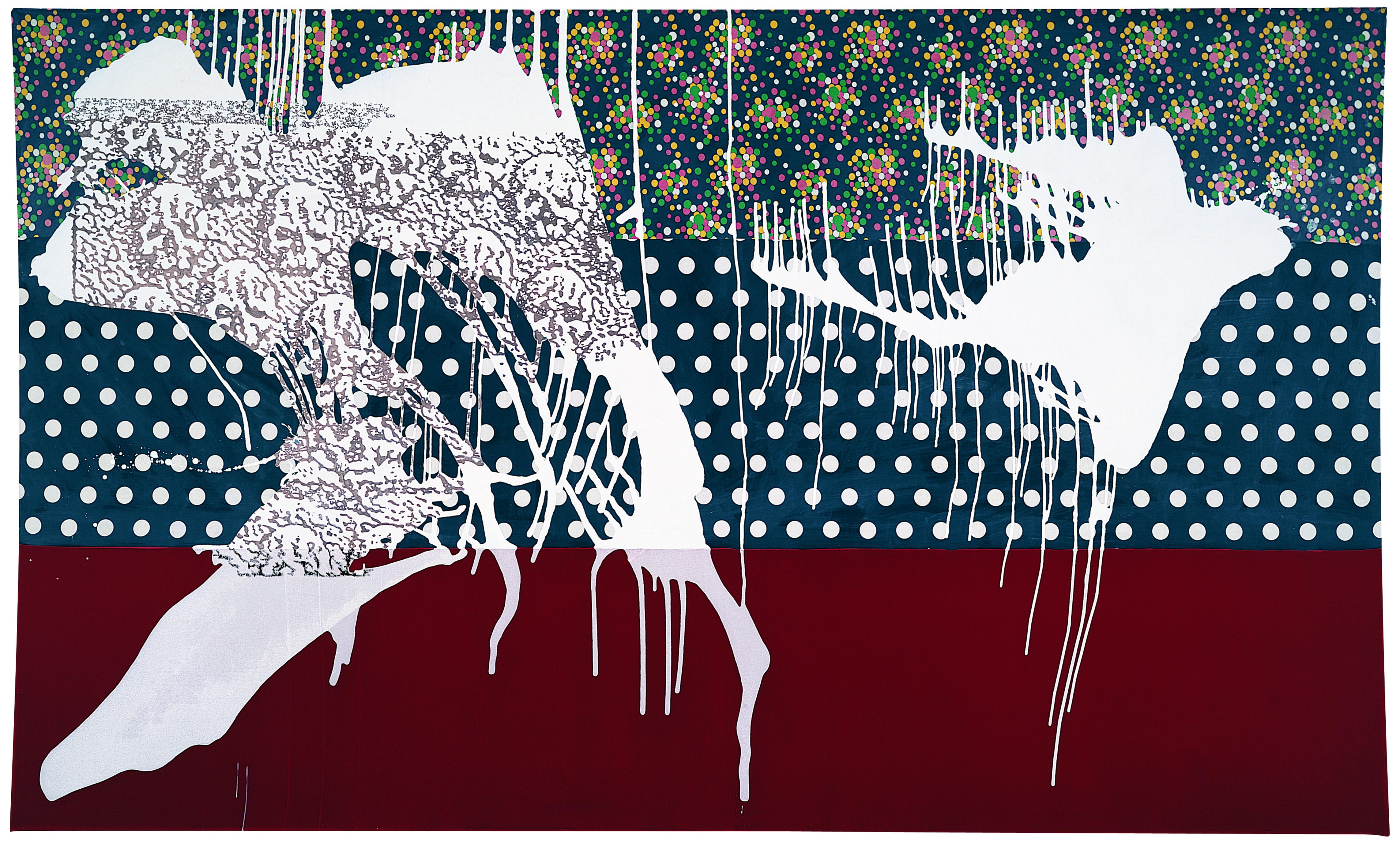 About the Exhibition
Despite the periodic ringing of the death knell for painting, this genre of art making is alive and well. An important reason for this is its continued evolution. Painters are bound to the traditions they inherit and know that in order to keep painting alive, push it forward, and agitate for its legitimacy, they must find ways to connect it to our times. The artist's hand—the central protagonist in modern gestural painting—has become a primary reference point for many artists intent on rethinking painting. Artists from Robert Rauschenberg to Christopher Wool have fostered skepticism about the role of the hand-made as an indicator of artistic genius or authenticity, a doubt that has found an outlet in a wide variety of paintings and artistic practices since the 1960s. This ambivalence toward the hand inspired the title of this exhibition, Phantom Limb, which brings together a wide cross-section of painterly activity by artists who are defining the terms by which we understand this tradition today.
Drawn primarily from the MCA Collection but augmented with works from the Chicago community, the exhibition explores the decades-old skepticism about how painterly gestures are made. Rauschenberg and Andy Warhol, pioneers who have become so central to the discussion, were early adopters of the silk-screen process in the 1960s. Across the Atlantic, artists such as Sigmar Polke, who likewise combined the hand-painted and the printed, further complicated these provocations by using patterned fabrics instead of pristine canvas. Recently, a new generation of artists has built on these breakthroughs—critically engaging the romance of the artist's hand. By using printing techniques, staining, spraying, and other methods, artists as diverse as Wade Guyton, Rebecca Morris, Sergej Jensen, Kerstin Brätsch, and Sterling Ruby, to name just a few, extend these ideas into the present, connecting them with new concerns and conditions. As in the medical sense of the term, a phantom limb may no longer be in evidence, but its owner still feels its presence, is haunted by it, and struggles with instinctive urges to use it. In much the same way, painters today, perhaps perversely, find ways to maintain a critical distance to the hand, even though its presence is hard to deny.
This exhibition is curated by MCA James W. Alsdorf Chief Curator Michael Darling.
Funding
Support for Phantom Limb: Approaches to Painting Today is generously provided the Pritzker Traubert Collection Exhibition Fund. Additional support is provided by Marilyn and Larry Fields and Nancy Lauter McDougal and Alfred L. McDougal.
Official Airline of the Museum of Contemporary Art