Images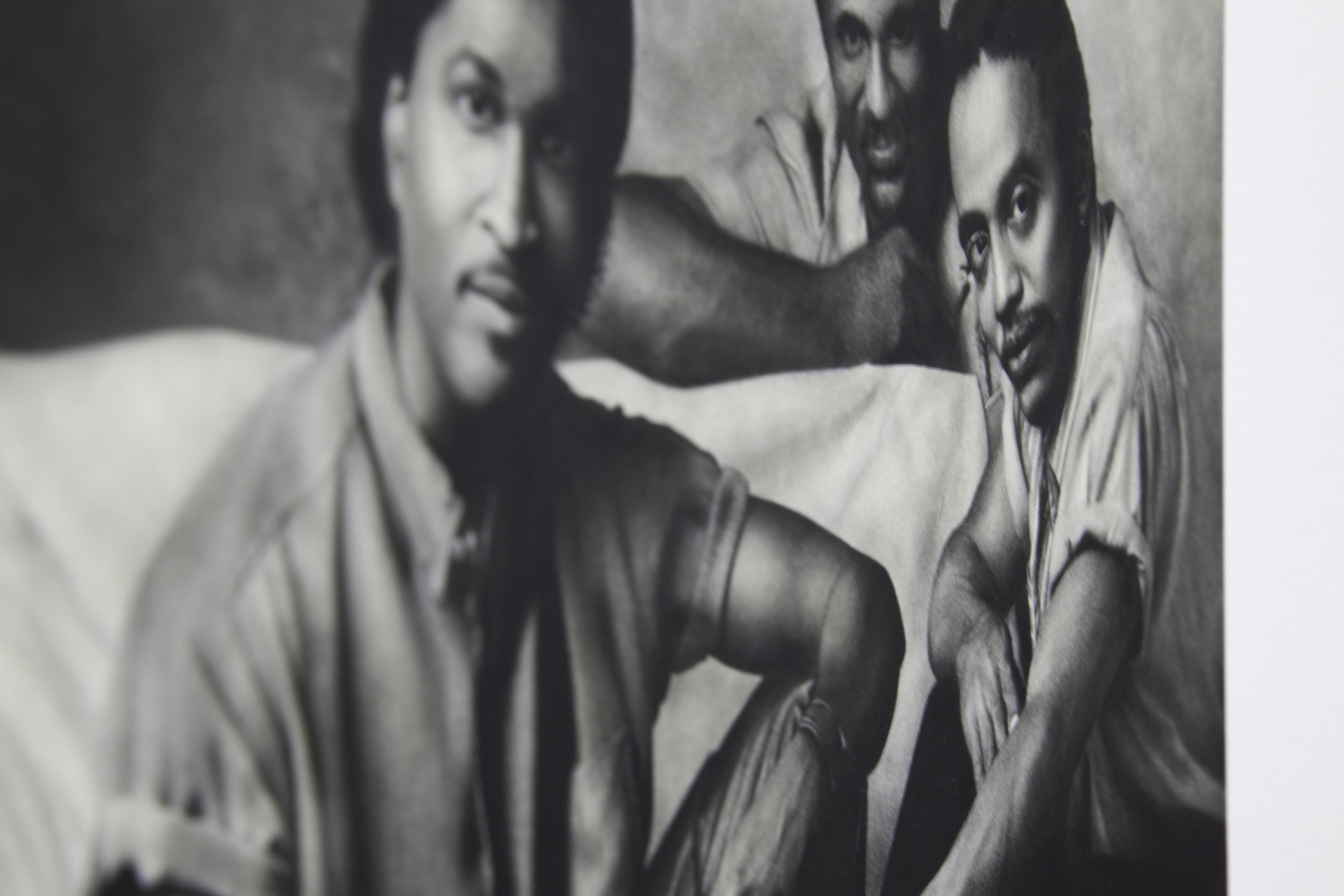 About
Two paintings frame Matthew Metzger's 12 x 12 show, Nocturne: one depicts the cover of the 1986 self-titled album by the R&B group, Surface, and the other centers an image of a rubber band on a bare panel, whose dimensions have been determined by the bands maximum length when stretched just before its breaking point. Hanging between these works are 10 paintings, each representing a single sheet of construction paper. Together they display the full color spectrum found in your standard, mass-produced packet. All of the paintings in Nocturne visually replicate the dimension, color, and finish of each object they represent. Each work blurs the difference between the painting and the object of study, eliminating their distinct identities and uniting them on the same plane. Metzger thereby unites two opposing artistic traditions: 16th-century Dutch still-life painting and 20th-century minimal and conceptual art. The earlier tradition sought to eliminate reality in favor of a heightened sense of illusion, whereas the other aimed to remove all illusion in favor of a heightened sense of reality. Brought together, these traditions foreground new possibilities for abstract painting, a primary subject of Metzger's practice.
Nocturne consists of entirely new work exhibited here for the first time. With this exhibition, Metzger examines the relationship between form and color, which has been a longstanding subject for the tradition of painting. However, he does so in order to raise the challenging question: does color have a form? Nocturne, an initial stage in a larger investigation, only suggests elements of this question, such as how color evades easy description in language, or by revealing its shifting influence upon perception and history. Ultimately, any answer merely confirms that that both terms in question—color and form—are unstable.
Metzger (b. 1978) received his BFA from the University of North Texas and his MFA from the University of Chicago in 2009. He also attended the Skowhegan School of Sculpture and Painting.
Funding
Sponsored by