Urban China: Informal Cities
Images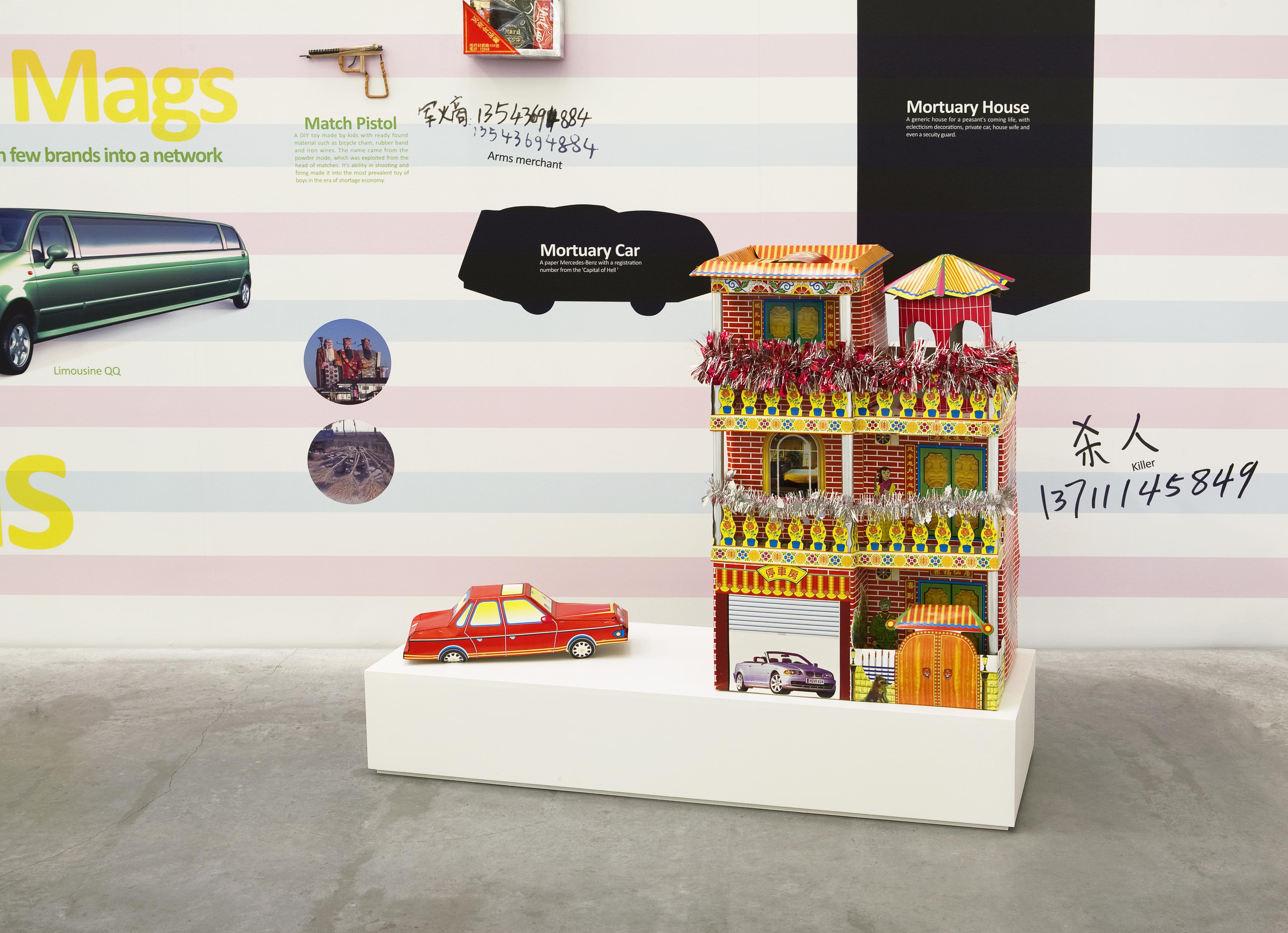 About
For the past six years, Urban China has been engaged in a unique multidisciplinary inquiry into the rapid state of change in China, presented in the format of a magazine—the only one devoted to issues of urbanism published in and about China. With offices in Beijing, Shanghai, and Guangzhou, and a network of correspondents and collaborators around the world who work under the guidance of its visionary Editor-in-Chief, Jiang Jun, its photographs, texts, and diagrams, as well as a growing archive of artifacts and images have become a repository of knowledge about the fastest process of urbanization ever recorded in human history.
The exhibition brings together a retrospective of the magazine combined with a space transformed into a physical manifestation of its pages, as if projected into three-dimensions. The installation charts networks of influences upon urbanism such as politics, economic growth, governmental policy, and planning, and how these translate to citizens' often spontaneous and informal decisions and the impact this has upon cities. Offering an expanded narrative of how cities undergo changes, the Chicago presentation Urban China: Informal Cities investigates the dynamics of urbanism and how metropolitan cities across the globe grow and change as they adapt to multiple influences including reurbanism and informal transformation. Urban China uses "informalism" as a catchall term that combines notions of the informal, or underground economy, with popular vernacular modes of remaking objects, buildings, and lives.
For Urban China, informalism is a way for individuals to exert direct agency over the basic elements of their daily lives and reconfigure their immediate reality. Informal systems—spatial, economic, and utilitarian—can subvert the highly structured nature of Chinese cities, which have historically been planned, as well as US cities, such as Chicago, which began with Daniel Burnham's Plan For Chicago. The exhibition compares urban China's growth with urban Chicago's growth to highlight the parallels between Chicago and Chinese cities. It also offers space in the gallery for discussion where the public can respond to questions posed by Jiang Jun as well as about urbanization.
Now that more than half of the world's population lives in urban areas, Urban China as a research network, think tank, documentary archive, and a tool for artistic production and urban activism, aims to offer processes and interpretative strategies to better understand not only China's and Chicago's socio-political conditions but ways of having more direct agency upon where and how we live in the global world.
This exhibition is organized by the New Museum and curated by Benjamin Godsill. The MCA presentation is organized by Tricia Van Eck, Associate Curator. Urban China is part of The Three M Project, a series organized by the New Museum, New York; the Museum of Contemporary Art, Chicago; and the Hammer Museum, Los Angeles, to commission, organize and copresent new works of art.
Funding
The Three M Project is sponsored by
Official Airline of the Museum of Contemporary Art