Production Site: The Artist's Studio Inside-Out
Images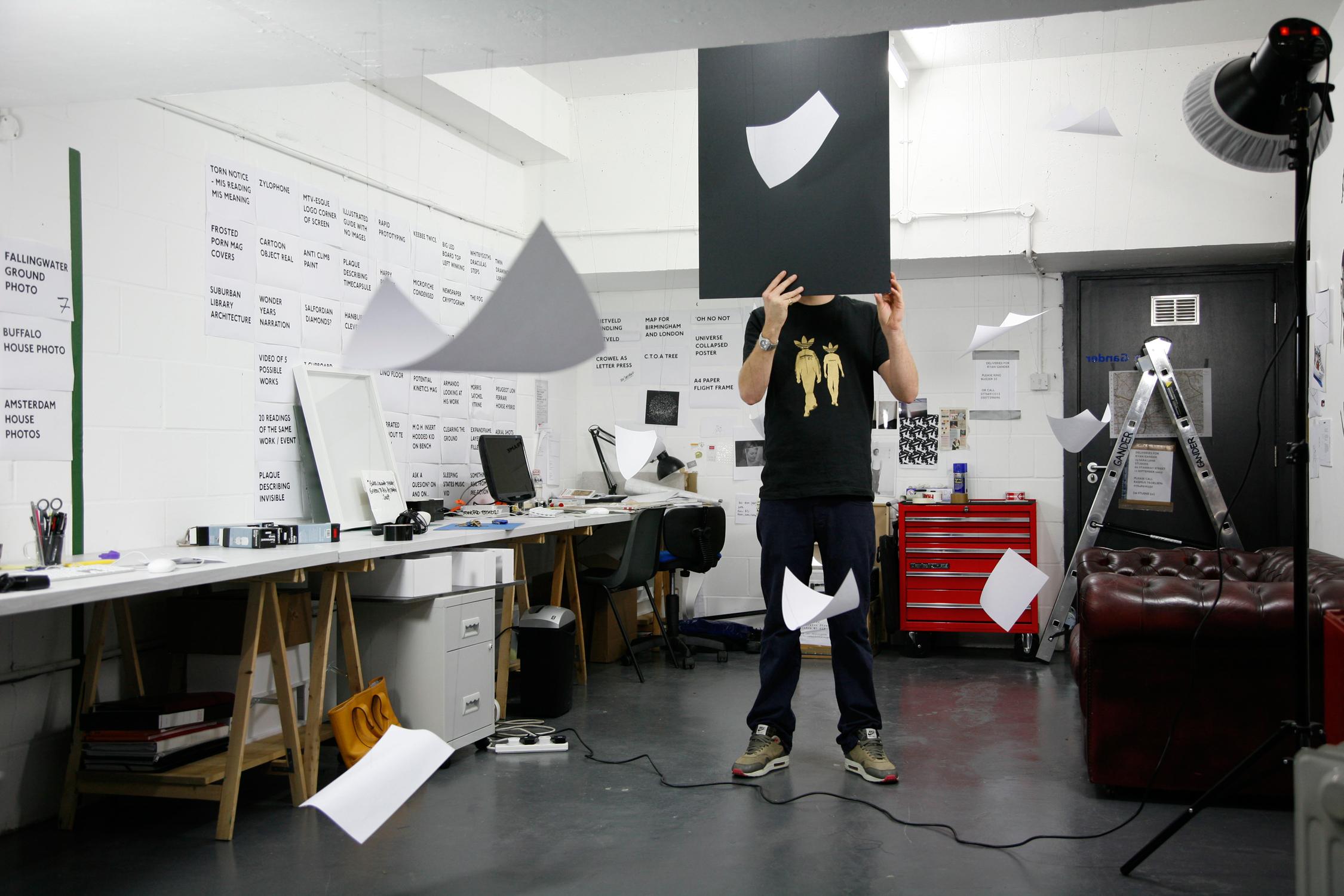 About
Throughout art history, artists have reflexively looked at the very site where art work is produced—the studio—as a source of inspiration for their work. Production Site reexamines the artist's studio as subject, presenting work that documents, depicts, reconstructs, or otherwise invokes that space, revealing how the studio functions as a place where research, experimentation, production, and social activity intersect.
The exhibition reflects and addresses the pivotal role of the studio in artists' practice while alluding to its enduring status in the popular imagination. The works that comprise Production Site include multi-channel video projections, photographic light-boxes and installations, and life-sized fabrications of artists' studios—real and imagined—that either extol the virtues of the studio or problematize the preconceived and often highly romanticized notions associated with it. The exhibition provides the viewer with an unprecedented and illuminating look at how some of the most compelling artists of our time have demystified, remystified, and reconsidered this site within the physical and conjectured space of the work of art.
On Tuesday and Wednesday, February 9 and 10, Mumbai-based Nikhil Chopra performs Yog Raj Chitrakar: Memory Drawing XI in the MCA galleries. Chopra brings the artist's studio into the gallery using a variety of costumes, props, and wall drawings that he creates during the performance. These remain in the gallery as an installation for the duration of the Production Site exhibition. During his performance, Chopra assumes the fictional persona of a Victorian-era figure named Yog Raj Chitrakar, who is based loosely on his grandfather. His last name, Chitrikar, literally translates into picture—or mask-maker in Sanskrit. Chopra inhabits this character for the two days, changing into masculine and feminine costumes that challenge assumptions about race and gender. While performing, Chopra makes drawings that reflect on Production Site, blackening the walls with his obsessive charcoal drawings to emphasize the studio as a place where an artist's internal anxieties and struggles are confronted and resolved.
Production Site is presented as part of Studio Chicago, a yearlong collaborative project that focuses on the artist's studio through October 2010. It is organized by MCA Curator Dominic Molon.
Funding
Support for Production Site: The Artist's Studio Inside-Out is generously provided by Nancy and Sanfred Koltun, Mary Ittelson and Rick Tuttle, Jack and Sandra Guthman, Anne and William J. Hokin, the Joseph G. Nicholas Foundation, and Howard and Donna and Stone. Generous support for interpretive resources and programs is provided by Sylvia Neil and Daniel Fischel, with additional support from Lynn and Allen Turner.
Official Airline of the Museum of Contemporary Art
Studio Chicago. A collaborative project that explores the artist's studio.