Images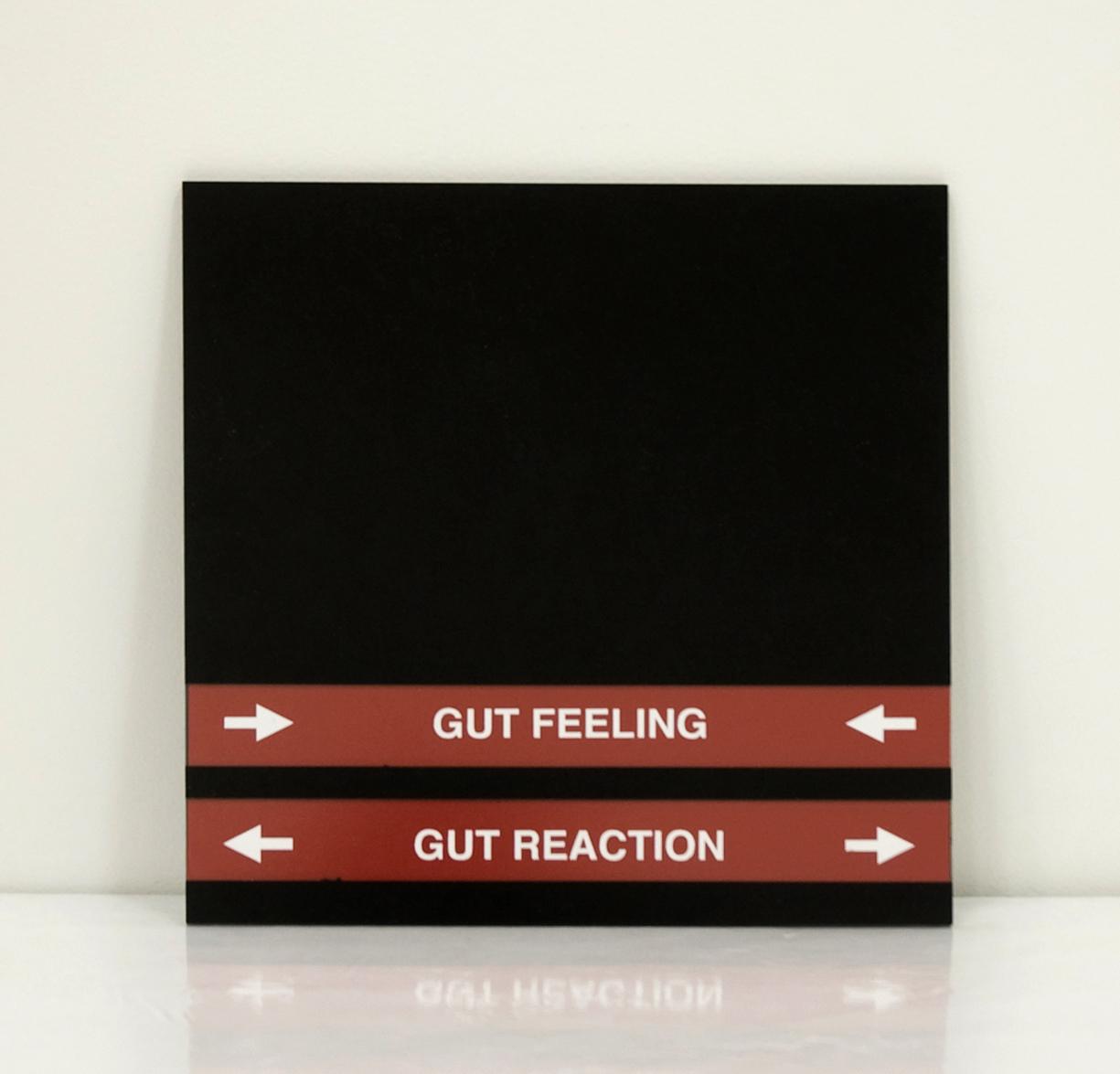 About
In the spirit of childhood scavenger hunt games, Hide and Seek challenges the formal constructs of where and when art occurs, and offers a new mode of visitor engagement by exhibiting works that are meant to be actively sought out, rather than passively viewed. Often the most intriguing works of art cause the viewer to reconsider what art truly is. Because the MCA frequently exhibits art that stretches the definition of art, Hide and Seek plays off of viewers' expectations of what art is and where it can be found. Visitors have unexpected encounters with works placed outside the galleries in less formal locations—such as in the elevator, the café, or the bathroom—or with works of art that appear "hidden" in plain view throughout the MCA.
Some works refer to the installation process, such as Jeppe Hein's Screw on the Wall and Wilfredo Prieto's Closed Circuit, which features an ordinary-looking extension cable. Some works explore that which is hidden; Martin Creed's Work No. 401 reveals a common taboo within our society. Other works refer to that which is not easily communicated or readily apparent, such as Paul Dickinson's Sleep Talk and Andrei Monastyrski's Goethe, a work that reveals itself after a visitor has walked through the museum. Many of the works are by Chicago artists; Stephanie Brooks's works are scattered throughout the museum, including on the tables of the café. Other Chicago artists include Adam Brooks, Jeff Carter, Paul Dickinson, Harold Mendez, Ellen Rothenberg, and Natasha Wheat.
On view from February 16 to March 14, Mark Jeffery and Judd Morrissey's The Living Newspapers is a hidden performance/installation consisting of pairs of "museum visitors," seemingly engaged in pedestrian conversation. Acting as embodiments of the collective voice of social discourse, the performers' conversations comprise real-time information harvested from Twitter, the social networking platform that enables users to send and receive short text-based entries, which often log daily experiences, thoughts, and opinions in a virtual living archive. The performance is inspired by a genre of socially engaged theater known as Living Newspapers, which are constructed from current, factual information and are often designed to educate or mobilize audiences. Living Newspapers were first produced by the Federal Theatre Project established by the Works Progress Administration in the 1930s. As the contemporary reimagining of this form, The Living Newspapers is driven by a computer program that constructs dynamic dialogue from cultural chatter. The wings, which reveal to the public that this is a "constructed situation," reference a WPA sculpture at the Hoover Dam. Performances take place daily, 11 am–1:30 pm, and 2:30–5 pm.