Images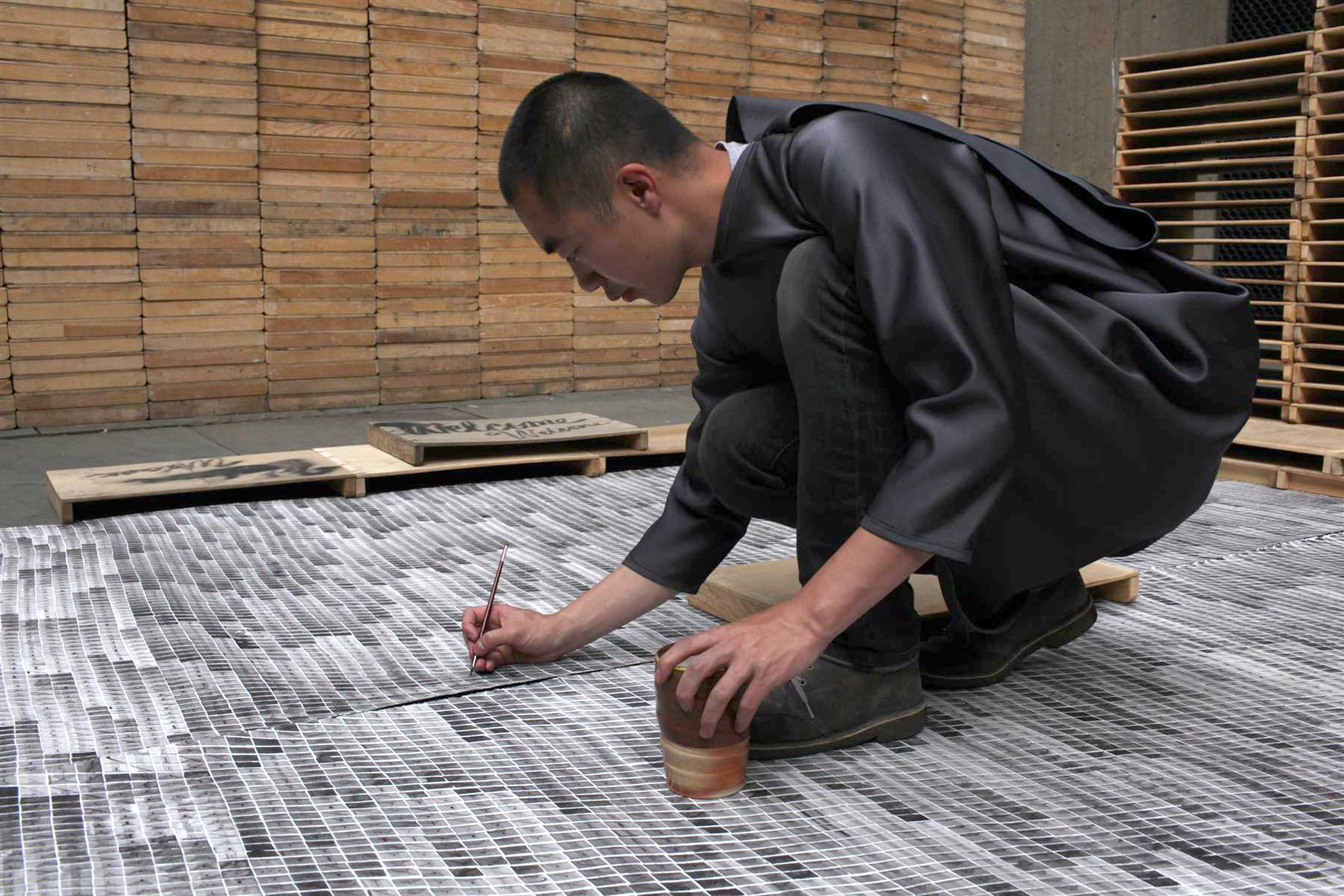 About
Derek Chan's rigorous paintings, works-on-paper, and durational performances record the minutia of daily life while combining historical narratives to reflect on such themes as spirituality and environmental sustainability. Chan develops his work through a highly personal, meditative practice that most recently explores the spiritual and poetic nature of the Four Corners region, where Arizona, New Mexico, Utah, and Colorado meet.
Chan's 12 x 12 series features A Way of Life, an installation of paintings, and works-on-paper, with a performative element, that developed out of his research into the resistance of North American indigenous tribes and the history of US Treaty violations. This body of work was inspired by a desire to understand the indigenous people of the Four Corners area and their optimism and unyielding ability to pursue a spiritual way of life and to hold on to their heritage and land rights, despite centuries of oppression. The exhibition draws from Chan's travels to the Four Corners region with an emphasis on the Navajo territory, the Black Mesa, and the Hopi Mesas. The Hopi Mesas are the site of the Pueblo Revolt of 1680, where the Pueblo Tribe withstood the Spanish conquistadors; the Hopi Mesas are still occupied by the Hopi people today.
Additional paintings and drawings reference the Alcatraz Indian Occupation of 1969. That year, representatives from many North American tribes occupied Alcatraz Island in protest, offering to purchase it with glass beads and red cloth—the price paid to Native Americans for Manhattan Island in 1626. The works in the exhibition examine and compare the histories of struggle and resistance inherent in these two locations. Chan has also created an artist's book of his drawings while on his trip. The book, Cries and Whispers from the Salt Song Trail, is produced in collaboration with Golden Age, and is on view as part of the exhibition.
Open interaction performances with the public occur from noon to 4 pm on Nov 6, Nov 9, Nov 16, and Nov 23.
Funding
Sponsored by