Images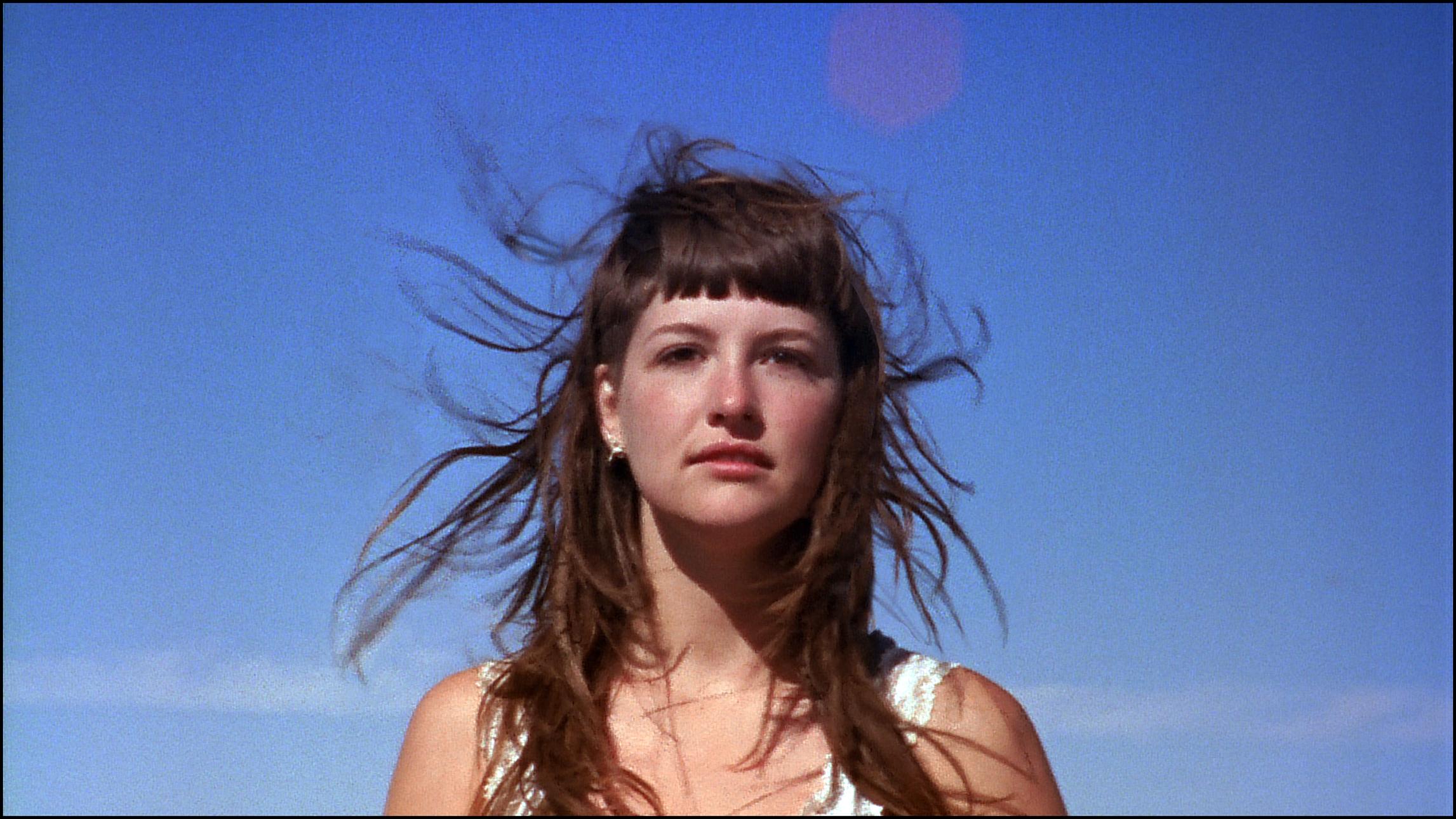 About
Ben Russell is a media artist and curator whose films, installations, and performances foster a deep engagement with the history and semiotics of the moving image. Formal investigations of the historical and conceptual relationships between early cinema, ethnography, and structuralist filmmaking result in immersive experiences that reveal an ongoing concern with communal spectatorship and ritualistic performance.
For his 12 x 12 exhibition, Russell presents a site-specific installation of the most recent installment of Trypps, a series of seven films that the artist describes as "an ongoing study in trance, travel, and psychedelic ethnography." *Trypps #7 (Badlands)* (2010) charts, through an intimate long-take, a young woman's LSD trip in the Badlands National Park before descending into a psychedelic, formal abstraction of the expansive desert landscape. Concerned with notions of the romantic sublime, phenomenological experience, and secular spiritualism, the work continues Russell's unique investigation into the possibilities of cinema as a site for transcendence.
The exhibition is augmented by a series of related film screenings throughout the month of September, and by a live, collaborative expanded cinema performance by Russell and Chicago artist Joe Grimm.
Screening Schedule
MAZES (Ben Russell and Joe Grimm)
Friday, September 3, 8 pm, MCA Theater, Free with admission to First Fridays
"After touring extensively through Europe with PEACE NOISE and appearing at festivals in Bordeaux and Madrid in their newest incarnation, light-noise duo MAZES come to the MCA for their first Chicago performance. Positioned behind a fistful of audio circuits and a pair of 16 mm film projectors, media artist Ben Russell sprays white light in pulsating patterns onto your optic nerves, shaping sound and eyebeam with fingers/hands that intercede between lens and screen. A photon's throw away, sound artist Joe Grimm weaves a tangle of hand-built electronics into a skin of noise, a further manifestation of light pattern and intensity as real time audio. Light is sound is light, cause and effect and chaos and hypnosis, again and again and again." —Ben Russell
The Artist's Talk as Illustrated by a Selection of Moving Images
Tuesday, September 14, 6–8 pm, MCA Theater, Free
As part of his UBS 12 x 12 artist talk, Ben Russell programs a screening of short, experimental films that expand on themes at play in his Trypps series and MCA exhibition.
The Red Spectre by Ferdinand Zecca

(7:00, 16 mm, 1903)

Invocation of My Demon Brother by Kenneth Anger

(11:00, 16 mm, 1969)

Children's Magical Death by Timothy Asch and Napoleon Chagnon

(7:00, 16 mm, 1974)

Marsa Abu Galawa by Gerard Holthuis

(13:00, 35 mm, 2004)

This Is My Land by Ben Rivers

(14:00, 16 mm, 2006)
My Name is Oona by Gunvor Nelson (9:00, 16 mm, 1969)
Trypps 1–7: Seven Films by Ben Russell
Saturday, September 18, 8 pm, MCA Theater, $8, $6 MCA members
Black and White Trypps Number One (6:30, 16 mm, b/w, silent, 2005)
Black and White Trypps Number Two (9:00, 16 mm, b/w, silent, 2006)
Black and White Trypps Number Three

(12:00, 35 mm, color, SR, 2007)
Black and White Trypps Number Four> (11:00, 16 mm, b/w, sound, 2008) >
*Trypps #5

(Dubai)* (3:00, 16 mm, color, silent, 2008)

*Trypps#6

(Malobi)* (12:00, 16 mm, color, sound, 2009)

*Trypps#7

(Badlands)* (10:00, Super 16 mm on HD, color, sound, 2010)
TOTAL RUNNING TIME: 65 minutes
"Using a fabricated Old English word as its guiding principle, this ongoing series of (mostly) 16 mm films is conceptually organized around the possible meanings that its title elicits—physical voyages, psychedelic journeys, and a phenomenological experience of the world. Begun in 2005 in a somewhat vain attempt to hold cinema up as a mirror to the live and fully embodied reception of the crazy noise music scene in Providence, Rhode Island, the TRYPPS films quickly expanded their formal and critical language to include the various poles of action painting, avant-garde cinema, portraiture, stand-up comedy, global capitalism, and trance-dance a lá Jean Rouch. While the form of these works varies radically from one to the next, when taken as a whole they can be seen to enunciate what their maker calls "psychedelic ethnography"—a practice whose aim is a knowledge of the Self/self, a movement towards understanding in which the trip is both the means and the end." —Ben Russell
Let Each One Go Where He May
Presented in association with the Nightingale
Sunday, September 19, 8 pm, Cinema Borealis (1550 N. Milwaukee Ave.), $10 suggested donation, Ben Russell in person
"Set in Surinam, Russell's latest investigation of ethnography and representation is simultaneously beautiful, political, and formally complicated. Shot on 16 mm Steadicam in thirteen long takes, the film follows two Saramaccan brothers as they trace the path their ancestors took to escape Dutch enslavement 300 years earlier. The film revisits the ecstatic qualities seen in Russell's short TRYPPS films (which focus on varying notions of psychedelia and trance); the constant forward motion of LET EACH ONE is meditative and leisurely (the other, quieter pole of psychedelic experience). The brothers travel on foot, by bus, and by boat—the camera at once an observer of and a participant in the arduous journey. The film is also a telling document of Surinam's shifting landscape, as the brothers pass through a crowded city, lush jungles, a gold mine, and rural villages. It provides a startling and nearly tangible experience of a world seldom seen on avant-garde screens, a long otherworldly walk with plenty of room to consider the notion of "other." —Christy LeMaster
Funding
Sponsored by