Alexander Calder and Contemporary Art: Form, Balance, Joy
Images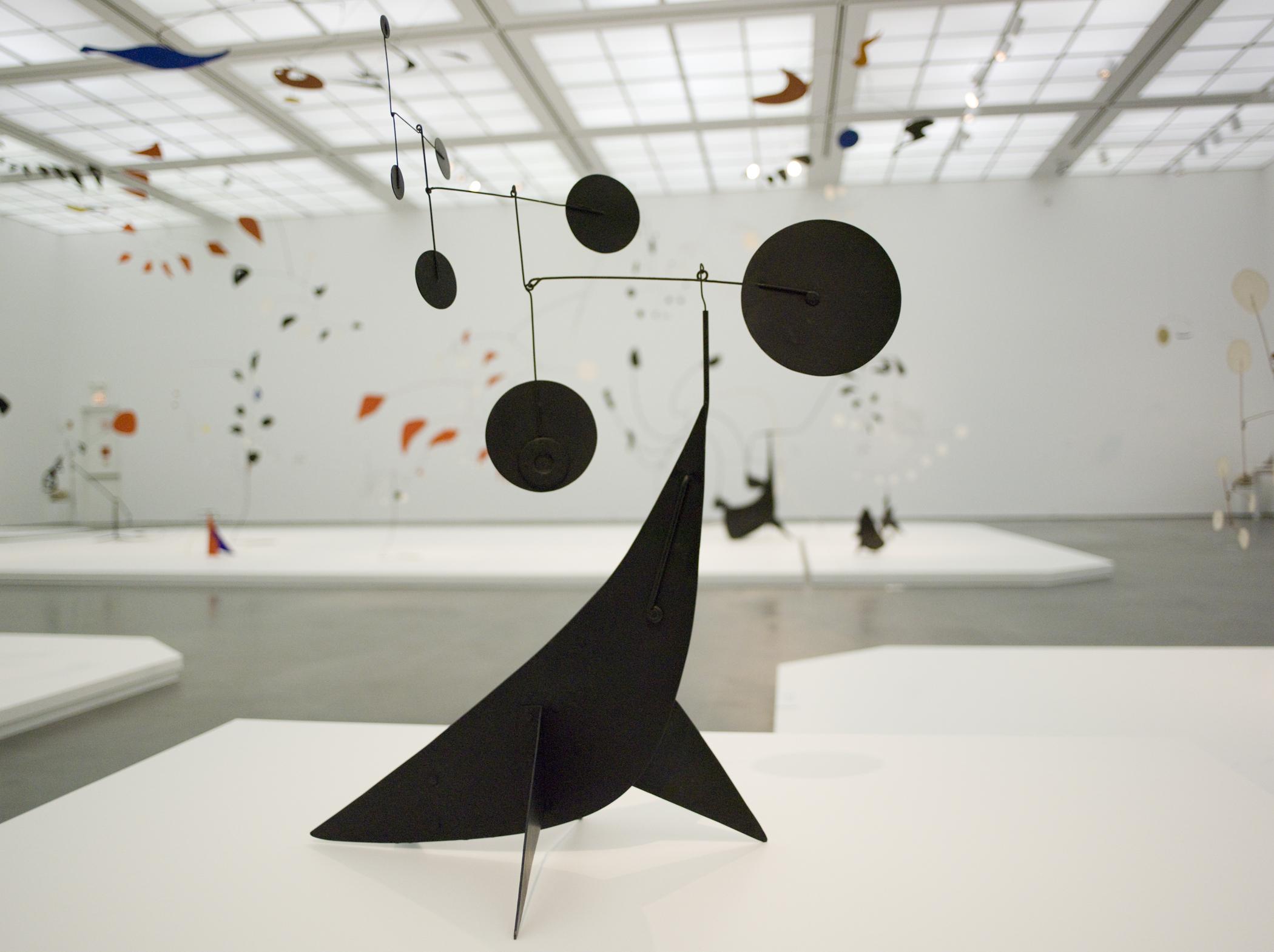 About
Alexander Calder and Contemporary Art: Form, Balance, Joy pairs the work of Alexander Calder with the work of seven contemporary artists whose practices are bound to Calder's legacy as modern sculptor. While a well-known, even beloved figure in art, Calder has not previously been considered an important point of reference for contemporary artists. This is the first exhibition to explore Calder's significance for an emerging generation of sculptors, reconsidering his influence and his innovation through a presentation of his own work alongside the work of contemporary artists.
The seven contemporary artists in this exhibition: Martin Boyce, Nathan Carter, Abraham Cruzvillegas, Aaron Curry, Kristi Lippire, Jason Meadows, and Jason Middlebrook, have taken important cues from Calder including a return to hands-on production, the creative reuse of materials, and explorations of form, balance, color, and movement. Combining rigorous concept with a renewed emphasis on formalism, the work of these artists prioritizes the visual and visceral qualities of sculpture. Both directly and indirectly influenced by Calder, all of the artists are looking towards modernist forms and ideas, challenging and recontextualizing what is for many a familiar art history.
The MCA's in-depth holdings of Calder form the core of the presentation of his work, complemented by mobiles, standing mobiles, and stabiles drawn from Chicago area and national public and private collections. Calder's work is mounted along with sculptures by the contemporary artists. Middlebrook is also undertaking a site-specific commission for the exhibition, creating a mobile for the MCA's atrium.
Organized by MCA Curator Lynne Warren, this exhibition is accompanied by a fully illustrated catalogue copublished by the MCA and Thames & Hudson and will tour nationally.
Funding
Lead Corporate Sponsor
Major support for the exhibition is generously provided by the Kenneth and Anne Griffin Foundation. Additional generous support is provided by Margot and George Greig, Anne and Burt Kaplan, Ruth Horwich, the Broad Art Foundation, Gagosian Gallery, Lindy Bergman, Helyn Goldenberg, Sara Szold, and the Elizabeth F. Cheney Foundation.

Official airline of the Museum of Contemporary Art Chicago
Installation Images