Liam Gillick: Three perspectives and a short scenario
Images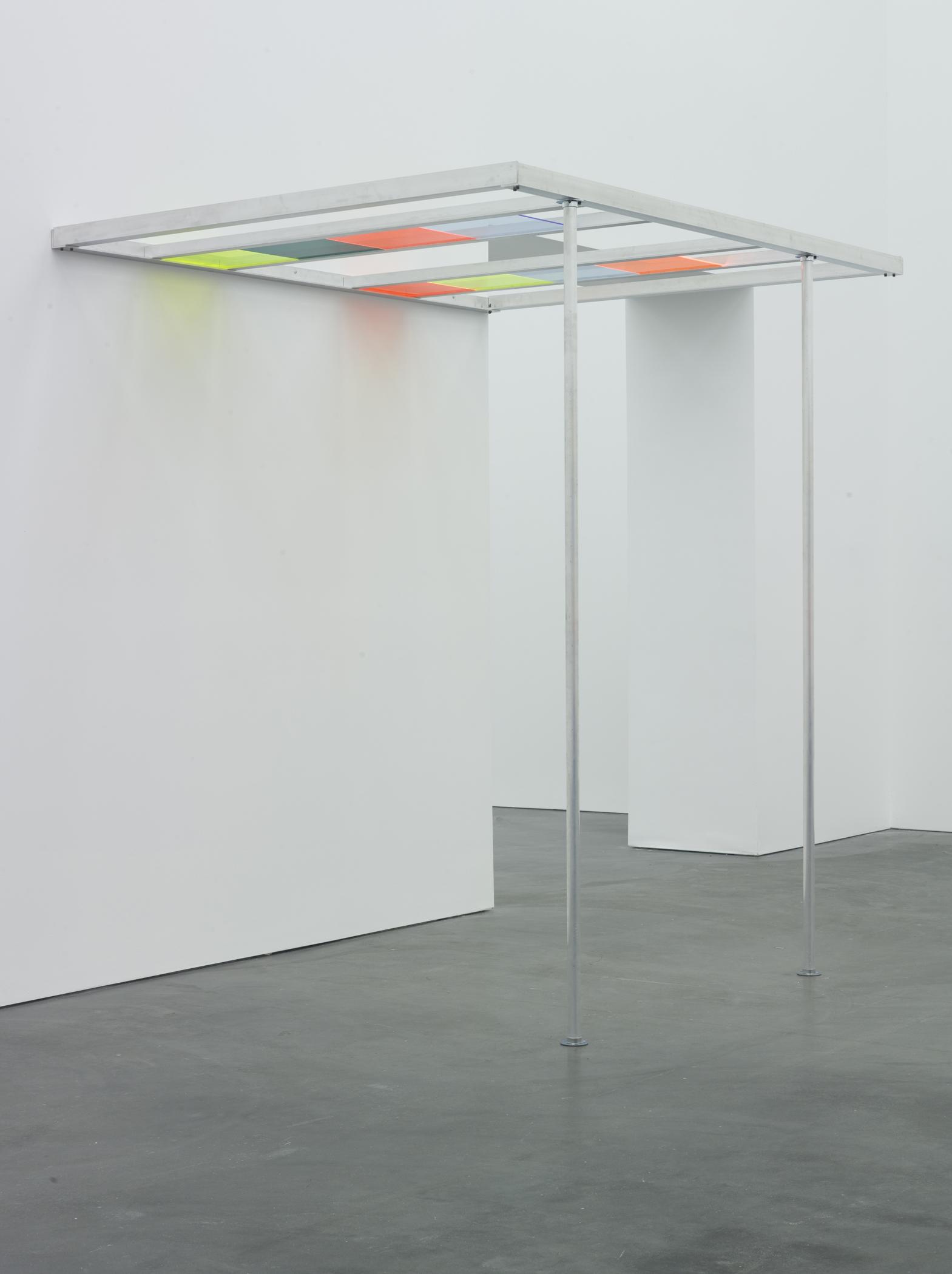 About
Liam Gillick emerged in the early 1990s as part of a reenergized British art scene, producing a sophisticated body of work ranging from his signature "platform" sculptures—architectural structures made of aluminum and colored Plexiglas that facilitate or complicate social interaction—to wall paintings, text sculptures, and published texts that reflect on the increasing gap between utopian idealism and the actualities of the world.
His work joins that of generational peers such as Rirkrit Tiravanija and Philippe Parreno in defining what critic Nicholas Bourriaud described as "relational aesthetics," an approach that emphasizes the shifting social role and function of art at the turn of the millennium. Gillick's work has had a profound impact on a contemporary understanding of how art and architecture influence, and are themselves influenced by, interpersonal communication and interactions in the public sphere.
This exhibition is presented in association with Witte de With in Rotterdam, Kunsthalle Zurich, and Kunstverein in Munich. It is the most significant and comprehensive exhibition of Gillick's work in an American museum to date, comprising a major site-specific installation in the gallery ceiling as well as a presentation of his design and published works, and a film documenting projects from the entirety of his career. The MCA is the only American venue for the exhibition.
This exhibition is curated by MCA Curator Dominic Molon. It is accompanied by a publication that reflects the unique nature of this survey of Gillick's work.
Funding
Support for Liam Gillick: Three perspectives and a short scenario is generously provided by Marilyn and Larry Fields, Jack and Sandra Guthman, the Chauncey and Marion D. McCormick Family Foundation, Julie and Larry Bernstein, the Danielson Foundation, Helyn Goldenberg, Roberta and Michael Joseph, the British Council, Brian McMahon, David Teiger, and Barbara and Bruce Berger.
Official Airline of the Museum of Contemporary Art