ANDY WARHOL/SUPERNOVA: Stars, Deaths, Disasters, 1962–1964
Images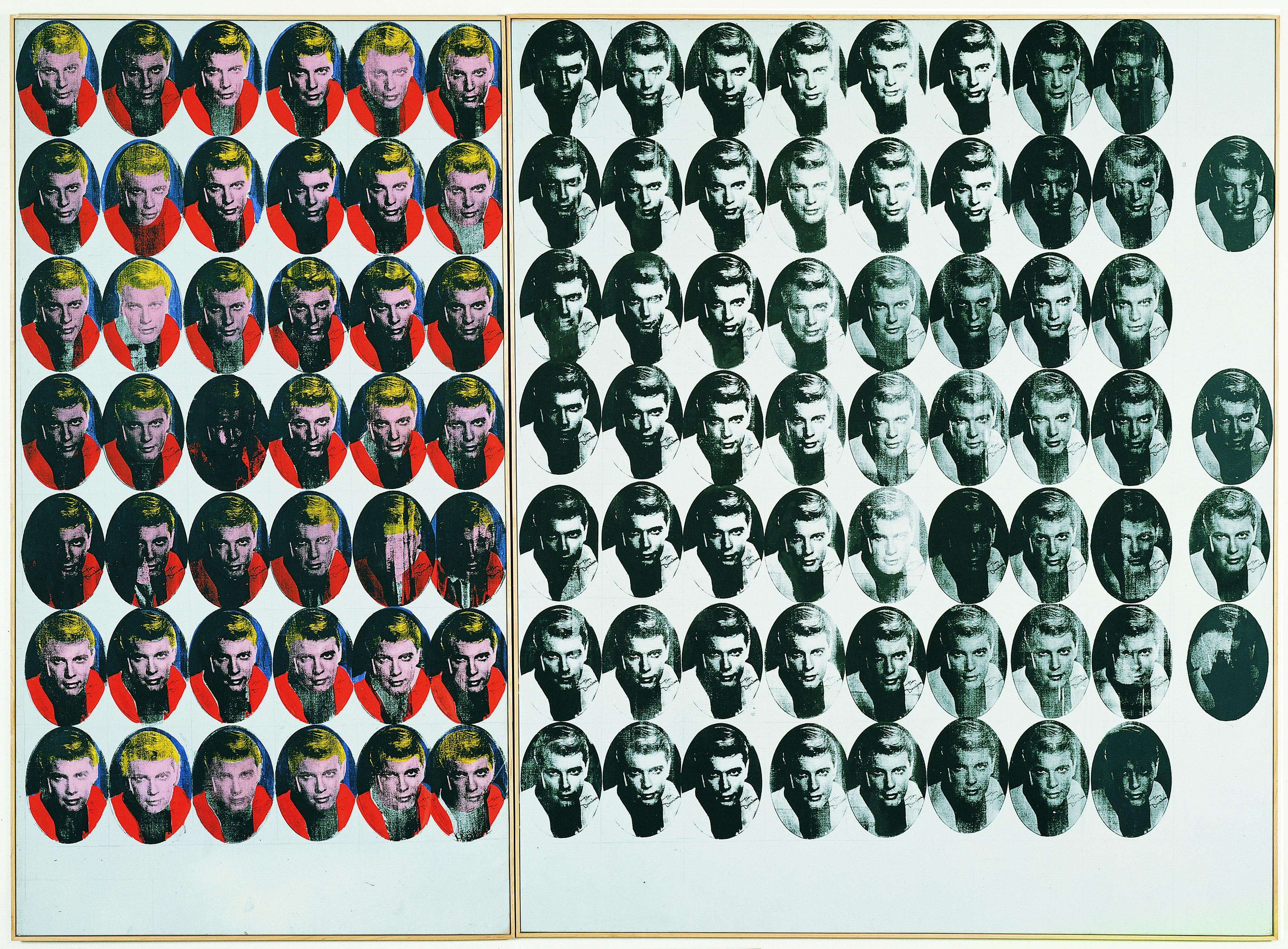 About
In the age of mass media, American culture has displayed an unequaled fascination with both celebrities and disasters. Andy Warhol was one of the first American artists to investigate this cultural obsession, in a body of silkscreen paintings created in the mid-1960s that drew their source materials from the magazines, films, and newspapers of American postwar consumer culture.
Organized by the Walker Art Center and curated by Douglas Fogle, ANDY WARHOL/ SUPERNOVA brings together more than 25 examples of the artist's early silkscreen paintings, juxtaposing his iconic serial images of such figures as Marilyn Monroe, Elizabeth Taylor, and Elvis Presley with the artist's evocative and at times disturbing appropriations of newspaper images of car crashes, electric chairs, and other horrifying manifestations of disaster. Focusing exclusively on the period between 1962 and 1964, the exhibition takes as its starting point the moment in Warhol's career when he shifted his practice from the handpainted to the mechanical reproduction of the photo silkscreen process. Producing his serial portraits of movie stars concurrently with numerous disasters reported in the print media, Warhol provided a glimpse into a prevailing condition of American modernity—our dual fascination with celebrity and tragedy—that today remains a key component of our national identity.
Looking back at this body of masterworks that is now some 40 years old, it becomes clear that little has changed in American culture and that these paintings are as relevant today as they were in 1964. The exhibition is accompanied by Warhol's "Screen Tests;" source materials; films of Warhol's "superstars;" the film Elvis at Ferus, documenting his show at the Ferus Gallery; and a fully illustrated catalogue.
The MCA presentation is coordinated by Curatorial Coordinator and Curator of Artists' Books Tricia Van Eck.
Funding
The exhibition is organized by Walker Art Center, Minneapolis. Additional support for the exhibition tour has been provided by Karen and Ken Heithoff, Miriam and Erwin Kelen, Joan and John Nolan, and Margot Siegel. Major support for the Chicago presentation is provided by Ken and Anne Griffin. Additional support for the Chicago presentation is provided by Neil G. Bluhm, Anne and Burt Kaplan, Marilyn and Larry Fields, J. Ira and Nicki Harris Foundation, the Kovler Family Foundation, Cari and Michael Sacks, Hortense Singer, the Terra Foundation for American Art, Gail and Dick Elden, and Gretchen Jordan.
Air transportation is provided by American Airlines, the official airline of the Museum of Contemporary Art. The Millennium Knickerbocker Hotel, a part of Millennium Hotels and Resorts, is the official hotel of the exhibition.