Kerry James Marshall: One True Thing, Meditations on Black Aesthetics
Images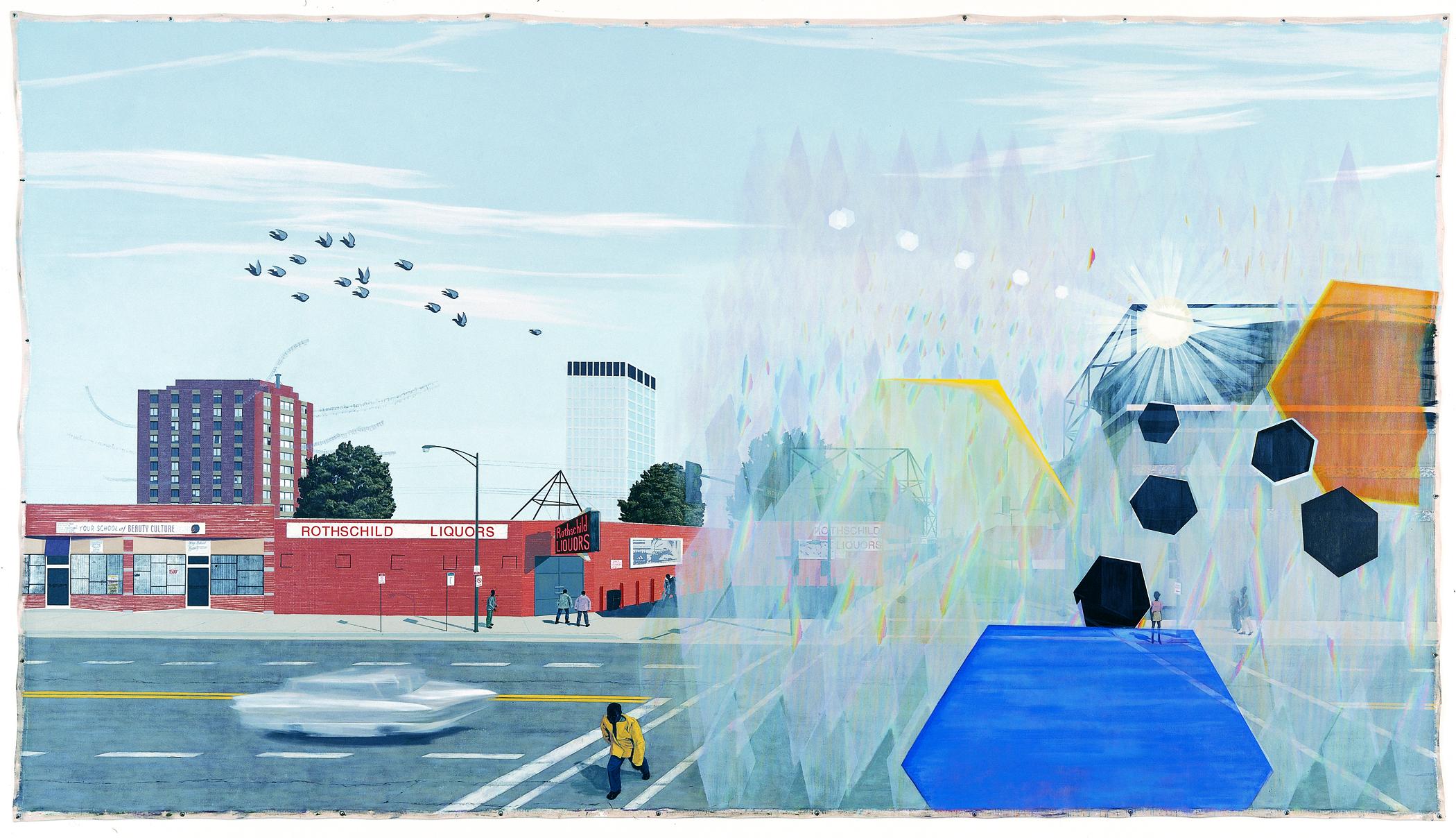 About
Chicago-based artist Kerry James Marshall is best known for his large-scale paintings that recall the grandeur and monumentality of traditional history painting. Using a figurative style and imagery of African Americans in urban, suburban, and interior settings, Marshall's work has often addressed social issues stemming from the Civil Rights movement, evoking the nostalgia and idealism of that era. His exhibition at the MCA consists of a major new body of work in painting, sculpture, drawing, photography, and video that demonstrates Marshall's ongoing engagement with ideas and images drawn from black history, identity, and cultural tradition.
The exhibition also includes work by three additional artists of different generations—Senga Nengudi, Damon Lamar Reed, and L. Eduardo.
Kerry James Marshall: One True Thing, Meditations on Black Aesthetics is curated by Elizabeth Smith, James W. Alsdorf Chief Curator with Tricia Van Eck, Curatorial Coordinator. It will travel throughout the US to institutions including Miami Art Museum, Baltimore Museum of Art, Maryland, and Birmingham Museum of Art, Alabama.
Funding
Major support for the exhibition is provided by the Harris Family Foundation in honor of Bette and Neison Harris. Additional support is provided by the Joyce Foundation, the Rockefeller Foundation, Peter Norton Family Foundation, the Boeing Company, and Loop Capital Markets.
Air transportation is provided by American Airlines, the official airline of the Museum of Contemporary Art.