Between the Museum and the City: The Working Process of Garofalo Architects
Images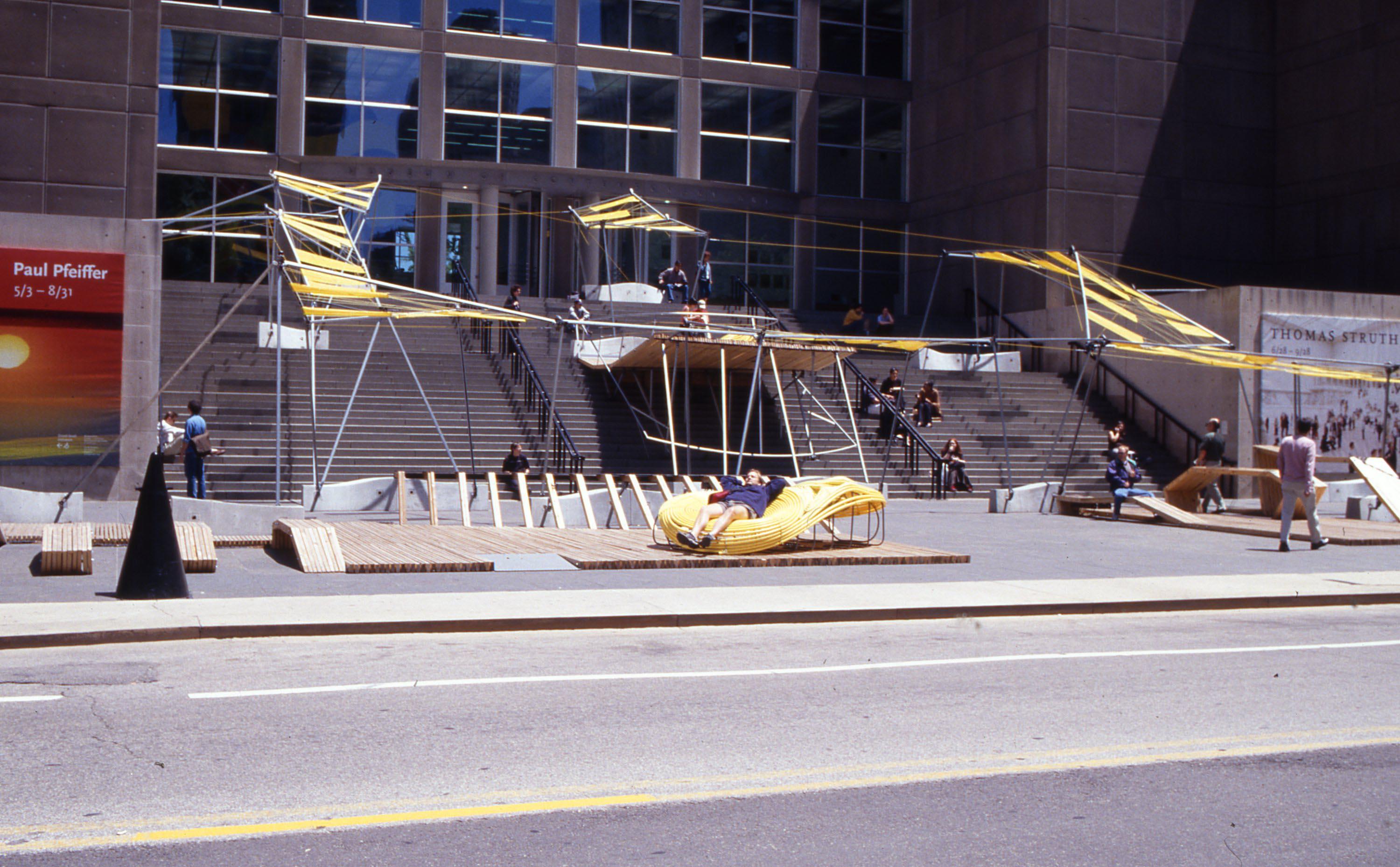 About
This exhibition documents the design and construction process of the architectural project Garofalo Architects: Between the Museum and the City, which will occupy the museum's plaza throughout the summer months. A collaboration between the MCA and UIC, the project enables the plaza to function more effectively as a setting for both programmed and informal uses of the plaza. The final design of the structure, created by Garofalo Architects, emerged after a series of discussions about issues of public space, urban development, and the functionality of architecture within the context of the local urban landscape. The project drew an unusual diverse group of people from different fields, ages, and social spaces: Cultural theorists, museum workers, educators, urban planners, engineers, city officials, college and high-school students, artists, and sponsors contributed immensely to its design, execution, and documentation.
This exhibition aims to unfold this entire working process, concealed in the final form of the structure. It includes drawings and sketches, video documentation, interviews, 3D models, and computer animations, which reveal the evolution of the structure to its final form, while introducing the viewer to the conceptual underpinnings of its creation.
Funding
Support for this project has been generously provided by Nancy and Sanfred Koltun, National Endowment for the Arts, a federal agency, and the Graham Foundation for Advanced Studies in the Fine Arts. Additional support for programming on architecture is provided by the Richard H. Driehaus Foundation. In-kind support has been provided by the Chicago Park District, Crown Construction, Thornton Tomasetti Engineers, Dukane Precast, Anton Metal Works, Unistrut Corporation, iLight INC, and Garofalo Architects, Inc.