Images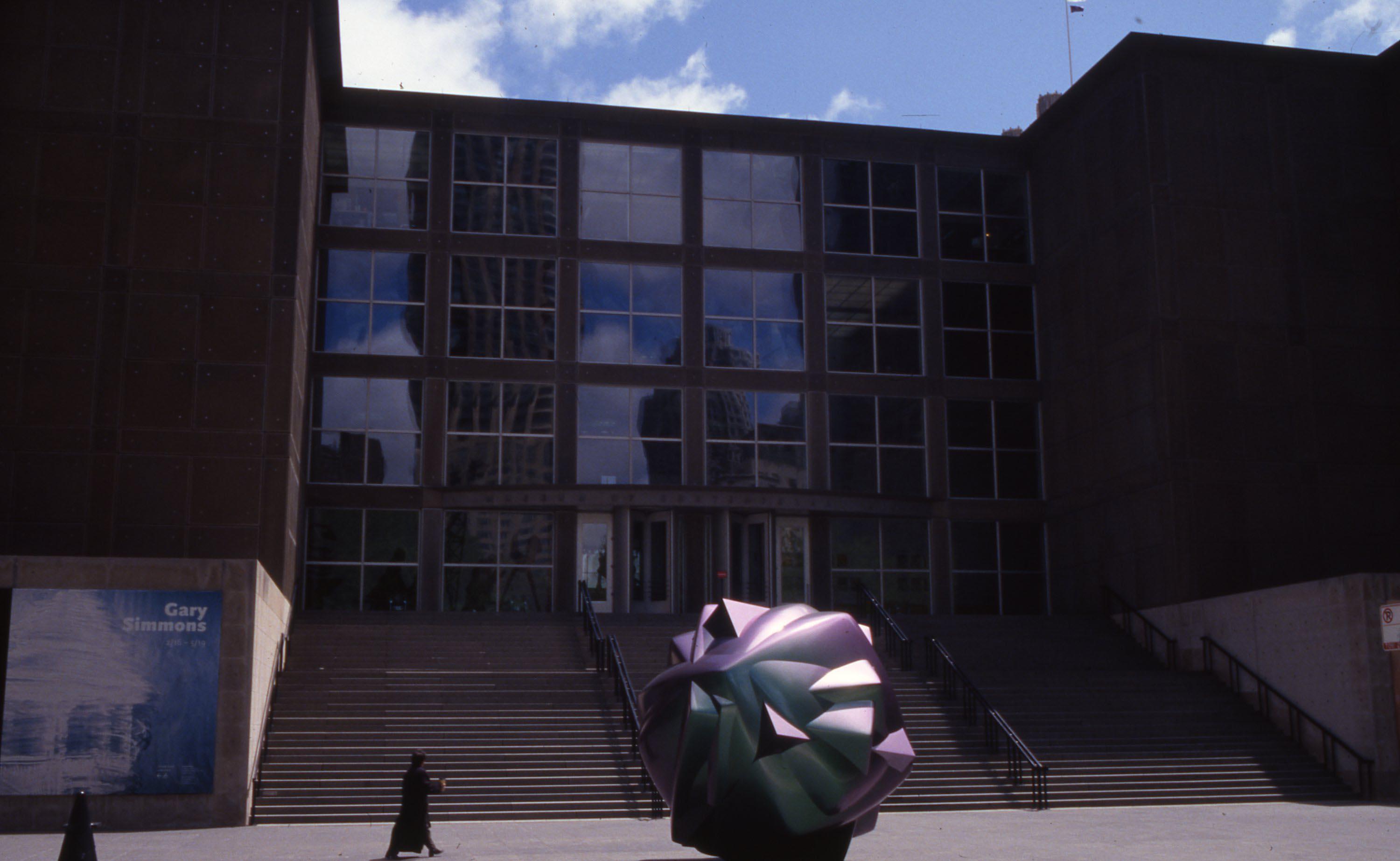 About
Since her inclusion in the 1989 Whitney Biennial and the influential exhibition Helter Skelter: L.A. Art in the 90s(1992) at the Los Angeles Museum of Contemporary Art, LA-based artist Liz Larner has been recognized as one of the most innovative contemporary American sculptors. Her work engages the interdependencies of space and form that affect the coherence and disjuncture, equilibrium and instability, and sobriety and disorder of our existence as living objects in a world of objects.
Larner's monumental sculpture Untitled(2001), completed for her recent LAMOCA survey, will be installed on the MCA plaza in conjunction with Pier Walk, the annual public sculpture survey coinciding with Art Chicago, curated for the first time by Las Vegas-based art critic Dave Hickey. Untitled has the appearance of commingling cubes arrested while rotating on a common axis. The resulting mass seems to define and circumscribe both a cube and a sphere, 12 feet in diameter. Circuited by the viewer, the massive sphere-like object appears to be in a state of perpetual transformation, while its metallic color actually changes with every few steps ranging from a sparkling lime-green to pale eggplant. Fabricated and finished by a high-tech company known for its work in the automotive industry, the sculpture calls upon the muscle-car culture of the West Coast. However, Larner has appropriated the vernacular of car culture to engage in a dialogue about concept and object that has characterized her work for over a decade.
Liz Larner: Untitled is organized by MCA Assistant Curator Michael Rooks.
Funding
This exhibition is generously supported by Nancy and Sanfred Koltun.