Life Death Love Hate Pleasure Pain
Images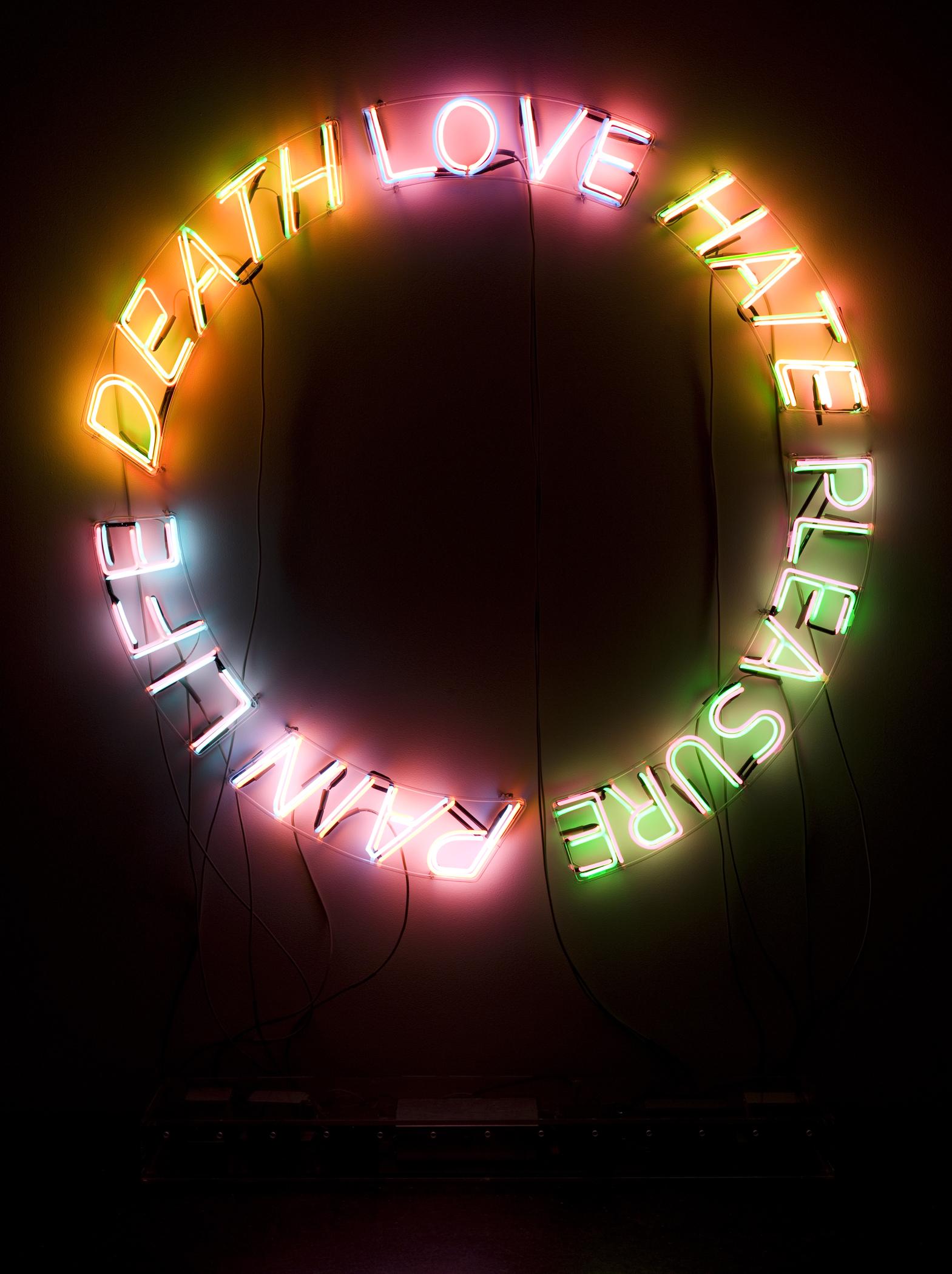 About
References to the conditions of "life, death, love, hate, pleasure, pain"—a phrase borrowed from a work in the collection by artist Bruce Nauman—emanate from and reverberate within the most compelling art of any era.
James W. Alsdorf Chief Curator Elizabeth Smith has assembled a selection of approximately 70 pieces from 50 artists to form Life Death Love Hate Pleasure Pain, an exhibition of many of the MCA's most significant and powerful works. The presentation includes paintings, sculptures, photographs, videos, works on paper, and installations.
A new MCA Collection catalogue of the same name accompanies and extends the premise of the exhibition. The MCA curatorial staff, led by Smith, Curatorial Assistant Julie Rodrigues Widholm, and Former Assistant Curator Alison Pearlman, worked for several years to prepare the groundbreaking 384-page Life Death Love Hate Pleasure Pain—the first major publication to focus in-depth on the most significant and representative pieces that form the collection. A wide-ranging, insightful, and chronologically organized survey of contemporary art, it features an introductory essay by Smith that details the art historical strengths of the MCA Collection.
Funding
Support for the exhibition and catalogue has been generously provided by Donna and Howard Stone, the Elizabeth F. Cheney Foundation, Ruth Horwich, Lannan Foundation, and Furthermore, a program of the J. M. Kaplan Fund.