Franz Ackermann: The Waterfall
Images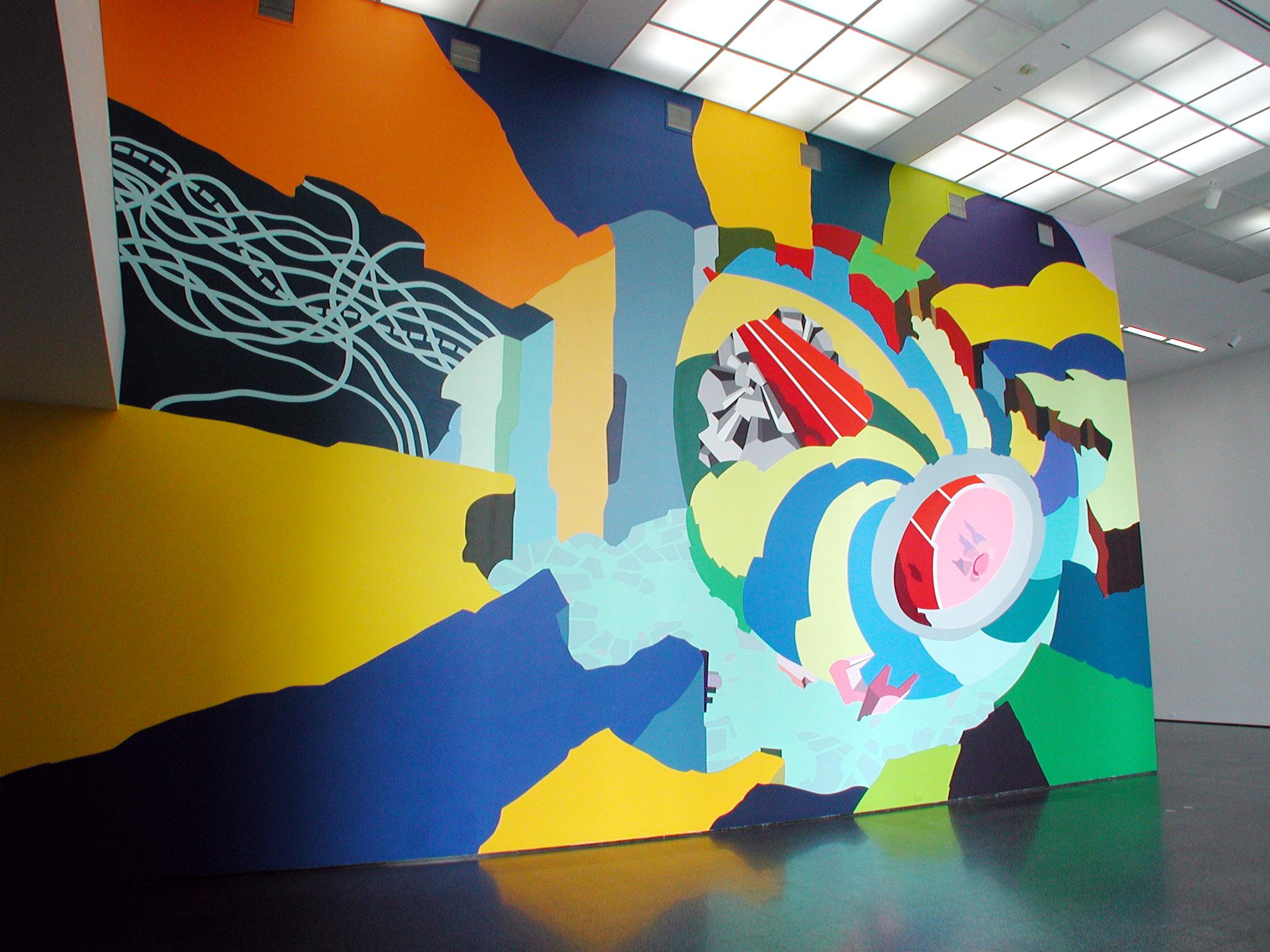 About
German artist Franz Ackermann's site-specific work The Waterfall, painted directly on the MCA's 24-foot-high north lobby wall, is a vibrant network of bold colors and forms that greets visitors at the museum's main entrance. Visually dazzling and disorienting, Ackermann's paintings vacillate between abstract composition and representational cityscapes or landscapes that present the artist's fleeting impressions of particular places. Embodying the excitement and flux of cities in today's increasingly globalized society, Ackermann's work also reflects the flurry of building activity, economic fluctuation, and cultural readjustment in his home base of Berlin.
This exhibition is curated by Associate Curator Staci Boris.
Funding
The Waterfall commission is generously supported by Sara Albrecht, with additional support from the Goethe-Institut Inter Nationes Chicago.