Images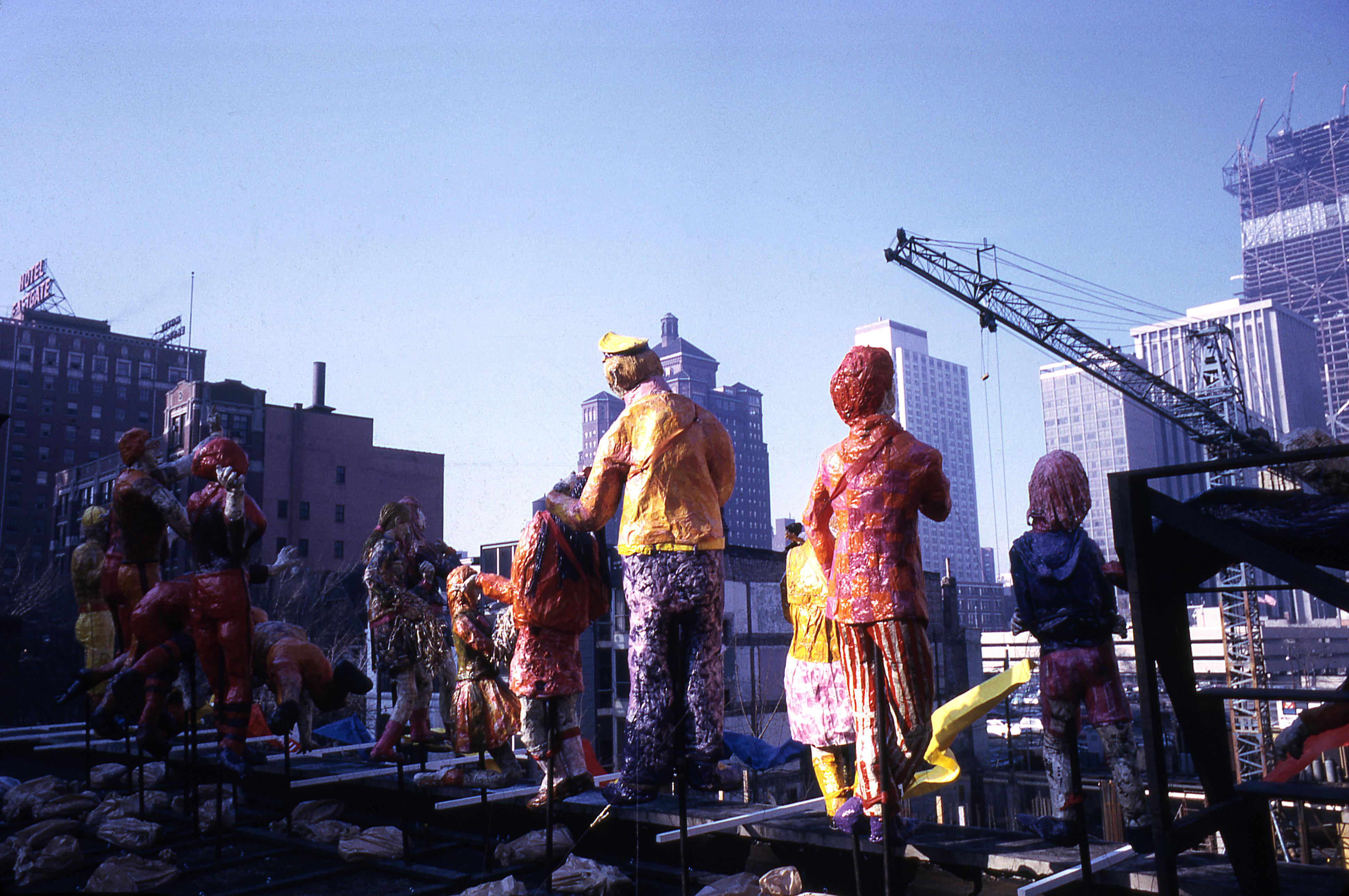 About
Calling attention to the gray area between artistic and commercial production, Made with Paper highlighted the manifold ways in which paper can be rendered and utilized for both corporate and artistic purposes. This exhibition presented more than 200 paper-derived objects from more than 16 countries, comprising a mixture of folk art, crafts, designed objects, and formalistic art. Among the objects featured were papier-mâché masks from Mexico, paper kimonos from Japan, elaborate paperboard and corrugated cardboard sculptures, and prototype commodity objects made of plastic-coated paper, such as cradles, men's dress pants, and portable urinals.
To foreground the environmental aspects of Made with Paper, visitors were given complimentary pairs of paper slippers to wear in an installation with glass flooring, which was supported by square modules of molded paper. As a form of community outreach with the Chicago Public School system, students from a local high school were invited to exhibit nine-to-twelve-foot papier-mâché figures of cheerleaders, football players, and referees on the roof of the MCA's 237 East Ontario Street location.
Made with Paper was organized by the Museum of Contemporary Crafts, New York, and the Container Corporation.
Funding
This exhibition was supported in part by The Illinois Art Council and the Container Corporation.