Virtual Studio Visit: Evvie Allison
Announcement
This is a virtual event on Instagram Live. To join, tune into the MCA's Instagram page, at noon CST.
Featured images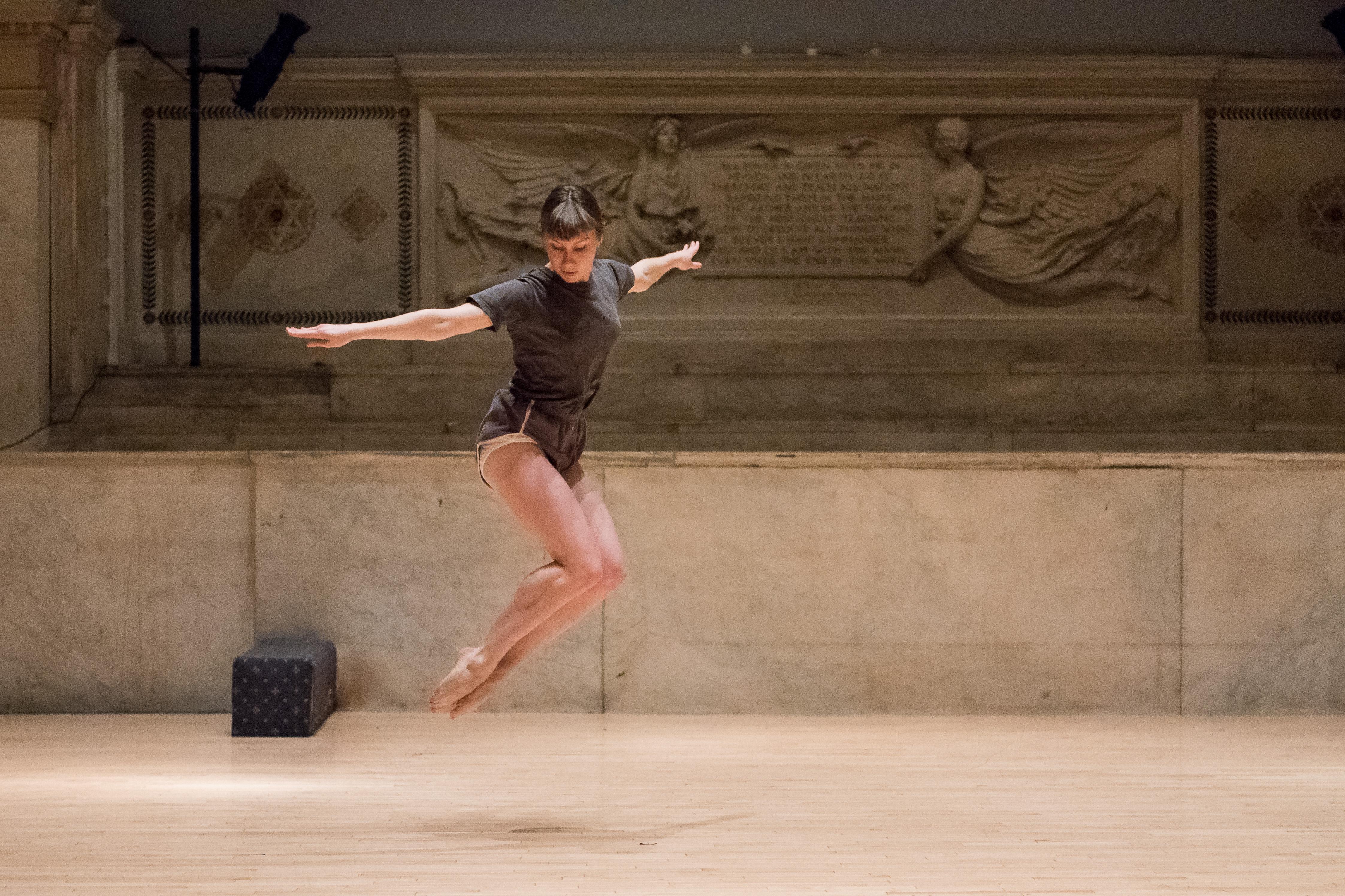 About this Event
Choreographer and dancer Evvie Allison opens the doors to her studio practice and the absurdly precise movement lexicon she's developed, Practice Moves, in this virtual experience moderated by MCA Curatorial Assistant Laura Paige Kyber. In her work, Allison explores how physical effort and humor can work together in performance to build empathetic connections with audiences. Using real-time commentary, dialogue, and technological interventions like text messaging and wearable fitness trackers, Allison breaks down traditional notions of how performers and audiences interact in theater spaces. Tune in to hear what Allison is working on now!
About the Artist
Evvie Allison is a dance artist and artist advocate whose work questions how we make dance. A 2016 New York Foundation for the Arts (NYFA) Fellow in choreography and 2019–20 Kate Neal Kinley Memorial Fellow, Allison's choreography has been presented in New York City by Danspace Project, Gibney, and Movement Research, among others, and her video work has been featured on NOWNESS. She also choreographs for theatre and has assisted Annie-B Parson. As a performer, Allison has appeared in works by RoseAnne Spradlin, Kim Brandt, and the Merce Cunningham Trust and in music videos by Beth Gill and Celia Rowlson-Hall, among many others. She is a cofounder of Dance Artists' National Collective, a growing group of freelance dancers organizing for safe, sustainable, and equitable working conditions. Her dance writing has appeared in Dance Magazine, Critical Correspondence, and the Movement Research Performance Journal. She recently earned her MFA in dance from the University of Illinois at Urbana-Champaign.
This virtual studio visit was organized by Laura Paige Kyber, Curatorial Assistant, Performance and Public Practice.
Visit Allison's archive and viewing guide for Practice Moves.