Screening: Brett Story, The Hottest August, with Conceivable Future
Featured images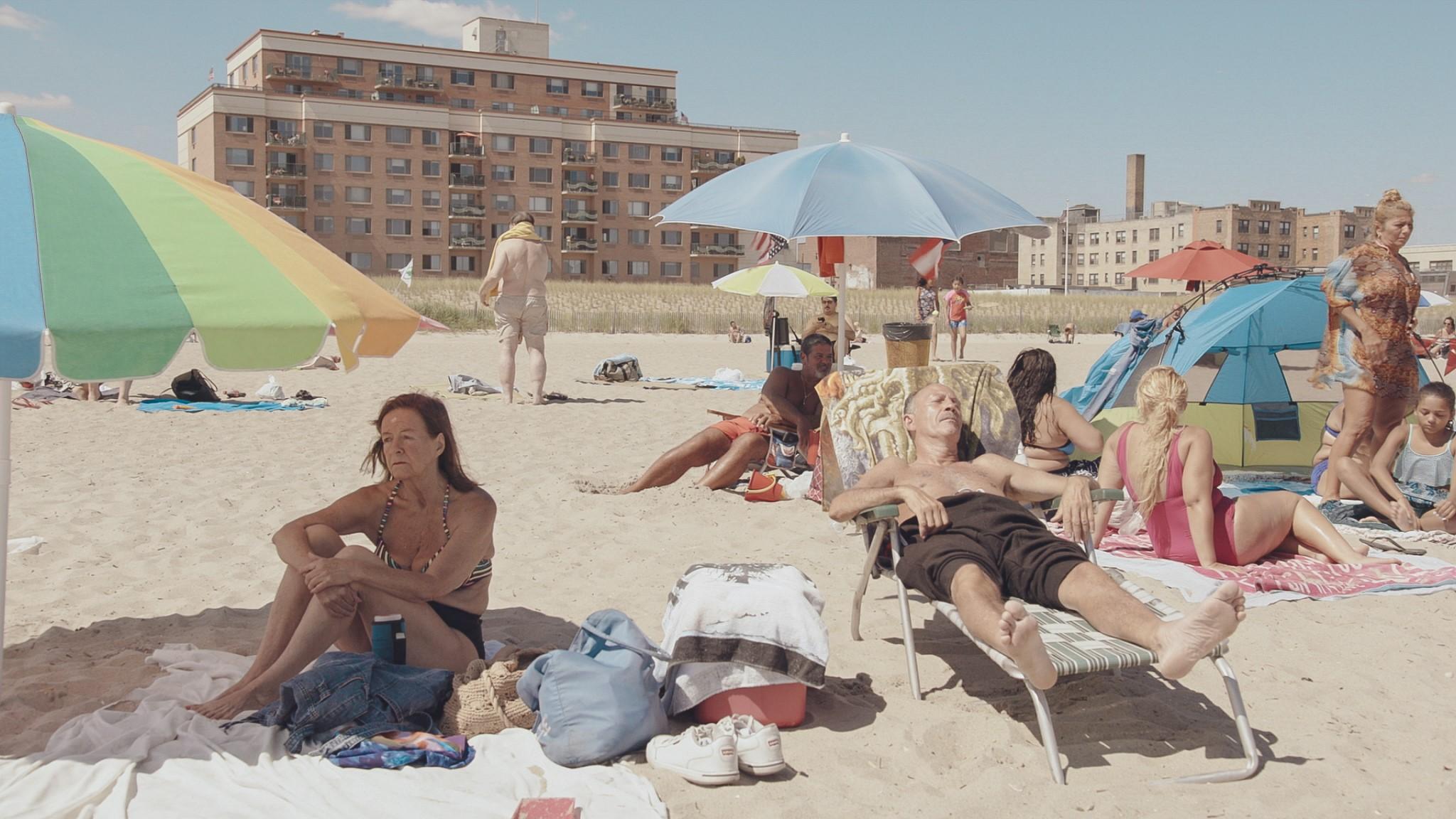 ---
Described by its director Brett Story as "a film about climate change disguised as a portrait of collective anxiety," The Hottest August roves through New York City and its outer boroughs during August of 2017, gathering dozens of man-on-the-street style interviews. Story collects an aggregate portrait of how everyday citizens are making sense of and coping with an ominous future.
After the screening, Josephine Ferorelli of Conceivable Future, a project that invites participants to think about how climate change affects their perspectives on parenthood, engages Story in a conversation about the making of the movie. Patrons are invited to add their own testimony before and after the screening in the Conceivable Future videobooth.
MCA Screenings feature works of contemporary cinema that expand traditional notions of moviegoing and are organized by Assistant Curator Christy LeMaster with the Performance and Public Practice team.
The Hottest August runs for 1 hour, 35 minutes.
About the Artist
Brett Story is a geographer and nonfiction filmmaker based in Toronto. Her films have screened internationally at festivals such as CPH-DOX, the Viennale, South by Southwest, True/False, and Oberhausen. Her 2016 feature documentary, The Prison in Twelve Landscapes, was awarded the Special Jury Prize at the Hot Docs International Documentary Film Festival and was a nominee for Best Feature Documentary at the Canadian Screen Awards.
Story is the author of the book, Prison Land: Mapping Carceral Power across Neoliberal America, and coeditor of the forthcoming volume, Digital Life in the Global City. She holds a PhD in geography and is an assistant professor in the School of Image Arts at Ryerson University. Story has held fellowships from the Guggenheim Foundation and the Sundance Documentary Institute, and her latest feature documentary, The Hottest August, is currently screening internationally.
Announcement
In order to keep our community healthy and safe, this screening has been canceled.
This event will be rescheduled—check our website and social media for updates.