Featured images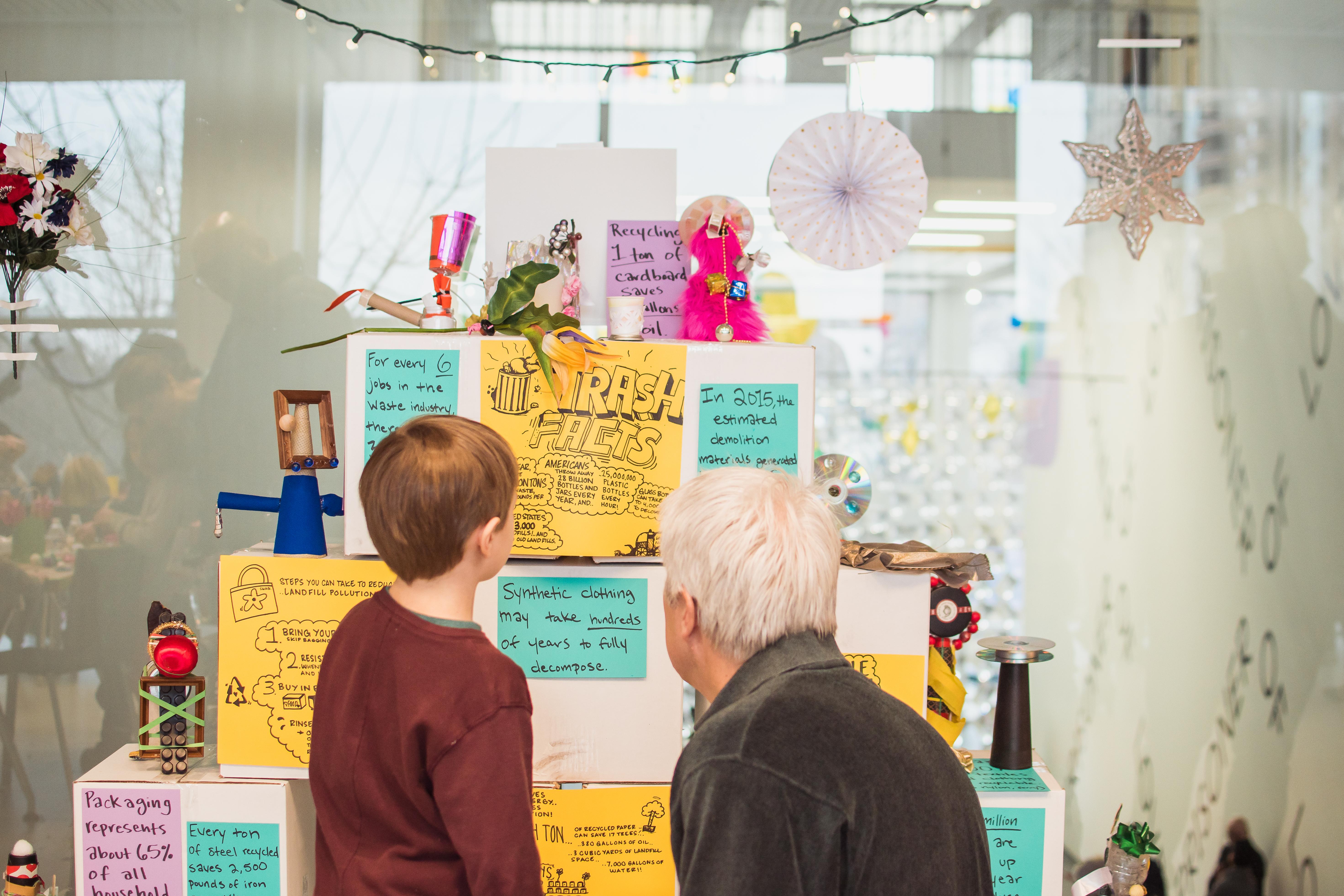 About
Where does the junk in our world come from and where does it go? Play with the absurdity of producing and consuming stuff with Chicago artists.
Play a game about landfills with the WasteShed.
Use recycled materials to make public art with Derric Clemmons.
Explore the galleries through movement with Ione Sanders.
Shake a box of stuff to make a beautiful painting with the Gharib family.
And more.
Family Days 2019–20
Join us the second Saturday of every month through the spring, from 11 am–3 pm. See below for a list of dates:
October 12
November 9
December 14
January 11
February 8
March 14
April 11
May 9
Funding
Support for Family Programs is provided in part by the MCA Women's Board Family Education Initiative.