Featured images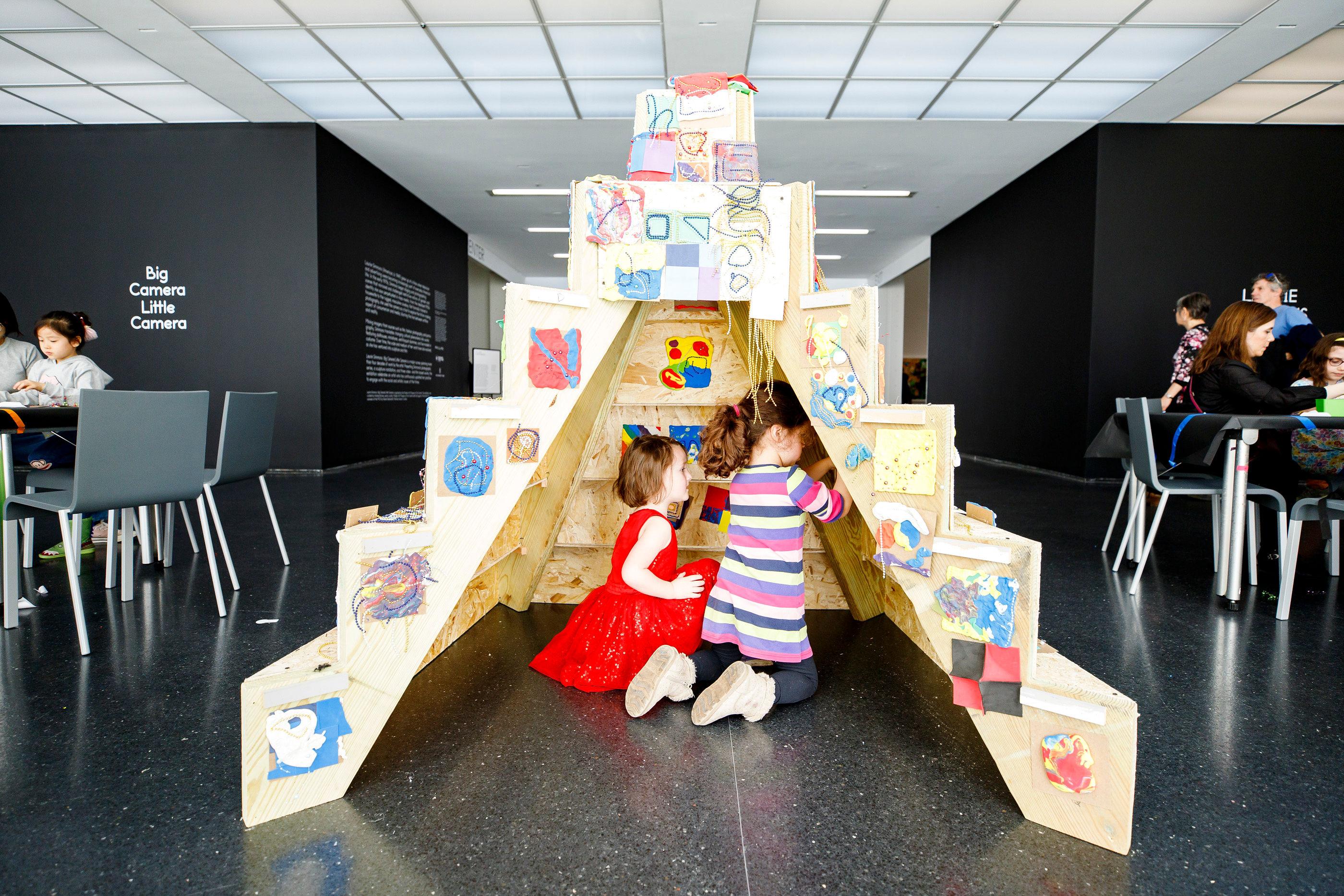 About
Chicago artists transform the museum for kids and their grown-ups. Enjoy free admission while taking part in workshops, open-studio sessions, gallery tours, and performances.
Explore collecting with Chicago artists.
Where do you keep special objects? What makes a space or container special?
ARTIST-LED PROJECTS
Ongoing (11 am–3 pm)
Create a dome for conversation with Territory. Talk about special places with teen urban designers.
Find a costumed character for a pop-up conversation or game created by John Harness.
Bring an important object from home to be photographed and added to our collection. This is part of the Commons Artist Project: blkHaUS studios.
Curate a collection of emotions with Marcela Torres .
Receive an original typewritten poem from Poems While you Wait.
Move your body in the galleries with Ione Sanders.
Join Fieldwork Collaborative Projects for a world-building game to rethinks the MCA as a Park District field house.
Dance-based tours start at:
11:30 and 12:30 for kids under 5 and their families
1:30 and 2:30 for kids over 5 and their families
Family Days 2019–20
Join us the second Saturday of every month through the spring, from 11 am–3 pm. See below for a list of dates:
October 12
November 9
December 14
January 11
February 8
March 14
April 11
May 9
Funding
Support for Family Programs is provided in part by the MCA Women's Board Family Education Initiative.