Content Warning
This screening contains some depictions of sexual activity, strong language, and bright lights at different parts of the program.
Featured images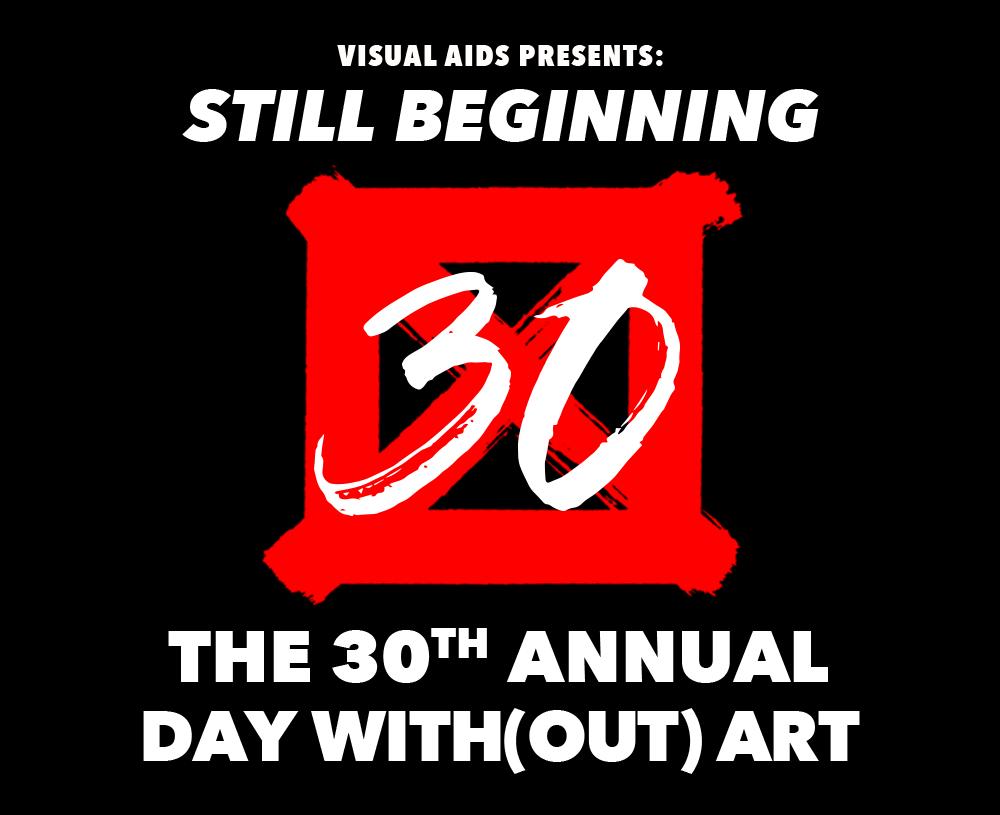 About
MCA Chicago is proud to partner with Visual AIDS for the thirtieth annual Day With(out) Art by presenting STILL BEGINNING, a program of seven newly commissioned videos responding to the ongoing HIV/AIDS epidemic by Shanti Avirgan, Nguyen Tan Hoang, Carl George, Viva Ruiz, Iman Shervington, Jack Waters/Victor F.M. Torres, and Derrick Woods-Morrow.
Recalling Gregg Bordowitz's reminder that "THE AIDS CRISIS IS STILL BEGINNING,"* the video program resists narratives of resolution or conclusion, considering the continued urgency of HIV/AIDS in the contemporary moment while revisiting resonant cultural histories from the past three decades. More information about STILL BEGINNING is available on the Visual AIDS website.
The screening will be followed by a conversation with artists Carl George and Derrick Woods-Morrow along with artist Patric McCoy, one of the subjects of Woods-Morrow's video. The conversation will be moderated by Risa Puleo.
MCA Screenings feature works of contemporary cinema that expand traditional notions of moviegoing and are organized by Assistant Curator Christy LeMaster with the Performance and Public Practice team.
*The phrase first appeared in Bordowitz's installation, Drive(2002), at the MCA Chicago and was recently displayed as a banner at the Art Institute of Chicago.
Images of the works to be screened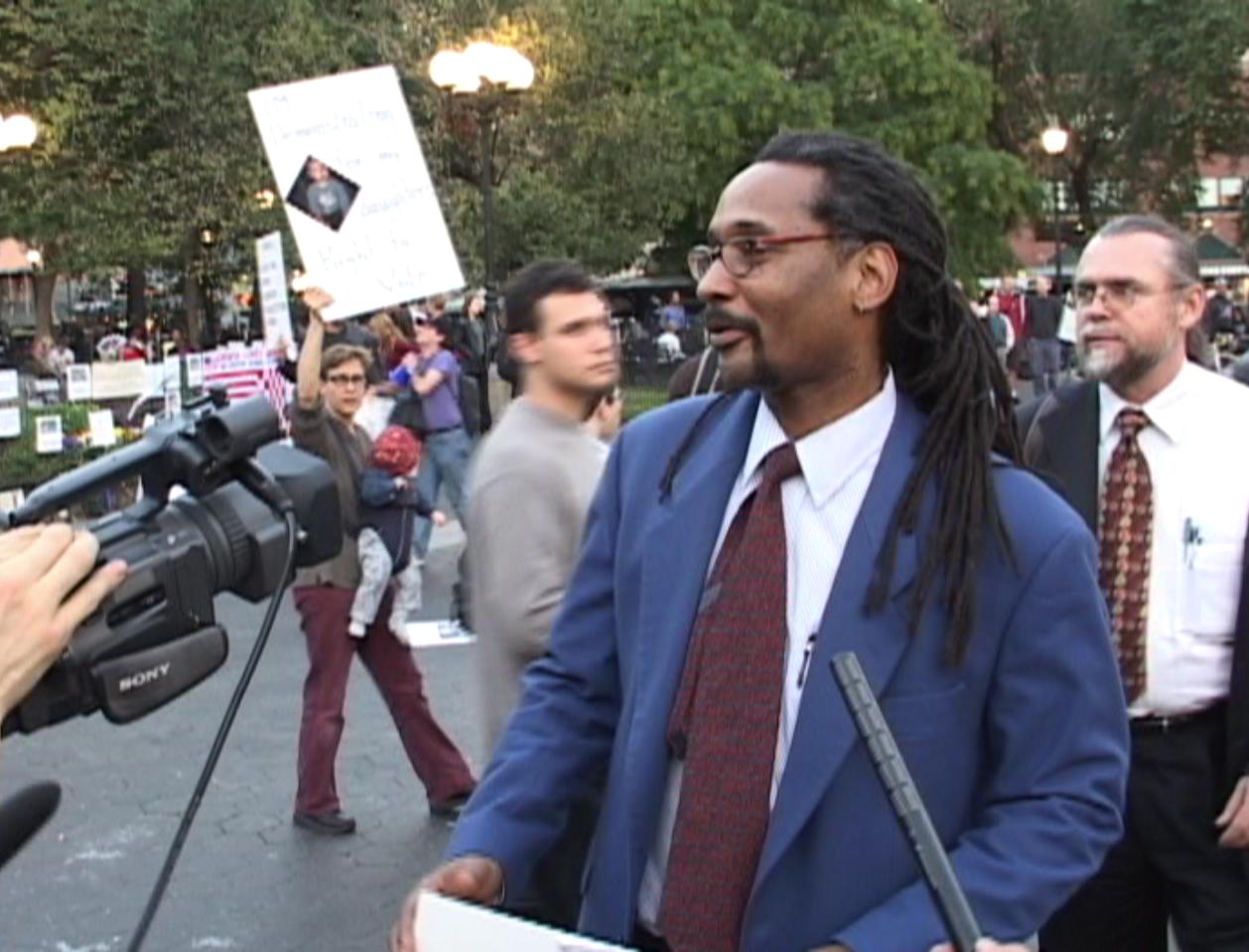 Visual AIDS is a New York-based nonprofit that utilizes art to fight AIDS by provoking dialogue, supporting HIV+ artists, and preserving legacy, because AIDS is not over. In 1989, Visual AIDS organized the first Day With(out) Art's, a call to the art world for mourning and action in response to the AIDS crisis. For Day With(out) Art's thirtieth year, over 100 institutions worldwide will screen STILL BEGINNING, recognizing the important and necessary work of artists, activists, and cultural workers who have responded to AIDS while emphasizing the persistent presence of the epidemic.
About the Speakers
Carl George is an artist and activist working in experimental film, painting, and collage. His short experimental films have shown in festivals internationally and are in the permanent collections of the Museum of Modern Art, the Whitney, the Guggenheim Museum, and the New York Public Library. His 1989 film, DHPG Mon Amour, documenting the radical advances made by people with AIDS in developing their own health care, is a classic of AIDS activist filmmaking and was incorporated into the Oscar-nominated documentary How to Survive a Plague, (2012). His visual art can be seen on the Visual AIDS Artist Registry.
Patric McCoy was an environmental scientist for the United States Environmental Protection Agency for 30 years. As an activist art collector, he cofounded Diasporal Rhythms, an organization for art collectors, in 2003. McCoy was an amateur photojournalist during the 1980s and captured thousands of images of the denizens of Black gay Chicago's downtown social scene while commuting to work on a bicycle and moving around the Loop's hot spots after work, inadvertently documenting an overlooked community just as the AIDS crisis was unfolding.
Risa Puleo curated fierce pussy: for the record for Visual AIDS' Day With(out) Art in 2013. Her exhibition, Walls Turned Sideways: Artists Confront the American Justice System, was curated for the Contemporary Arts Museum Houston and will open at Tufts University Art Gallery in January 2020. She curated Monarchs: Brown and Native Contemporary Artists in the Path of the Butterfly for the Bemis Center for Contemporary Arts during her year as curator-in residence. The exhibition traveled through the summer of 2019 to Museum of Contemporary Art North Miami; Blue Star Contemporary and Southwest School of Art in San Antonio; and the Nerman Museum of Contemporary Art in Kansas City. Other exhibitions have been hosted by the Leslie-Lohman Museum of Art in New York City; Franklin Street Works in Stamford, CT; ArtPace San Antonio; Charlotte Street Foundation in Kansas City; and more. Puleo has masters degrees from the Center for Curatorial Studies at Bard College and Hunter College and is a doctoral candidate in Northwestern University's art history program. She has written for Art in America, Art Papers, Art 21, ArtAsiaPacific hyperallergic.com, Modern Painters, and other art publications.
Derrick Woods-Morrow's work is a meditation on deviation and disruption. Currently based in Chicago, his artistic practice deploys a wide variety of media, including photographic transfers, digital video collage, ceramics, and narrative performance. Exploring modes of representation, he salvages, displaces, and removes raw material from sites of historical significance and trauma, reimagines their future purpose and denies their perceived function, while actively interrogating the correlation between labor and play. A recipient of the 2018 Artadia Award, Woods-Morrow received his MFA in Photography from the School of Art Institute of Chicago in 2016, and was most recently an Adjunct Assistant Professor of Photography and Teaching Artist at the University of Illinois at Chicago. His work appeared in the 2019 Whitney Biennial in collaboration with Paul Mpagi Sepuya and his recent works were shown at YNCI V: Detroit Art Week Expo, in a solo exhibition curated by Darryl Terrel.
Accessibility
This screening includes captioning and will include ASL-interpretation of the panel discussion. To make arrangements, or for questions, call our Box Office at 312-397-4010 or email [email protected].