Featured images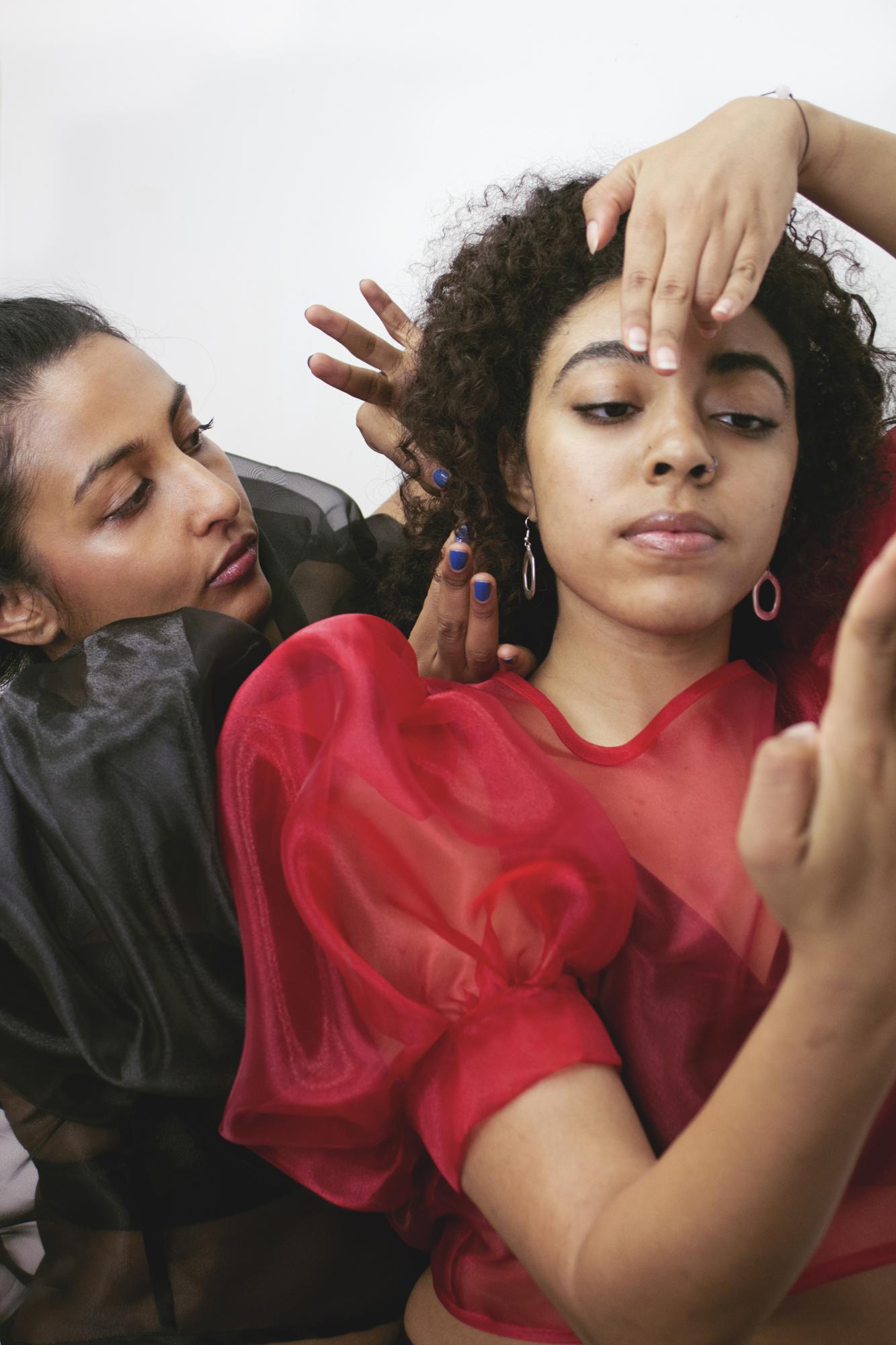 ---
Hear new material from Lykanthea's forthcoming EP Some Viscera—an album that experiments with the genre of lullaby and South Indian sound and movement traditions through pop idioms. Supported by a small string ensemble, Lykanthea performs songs which respond to seismic personal shifts through music, dance, and fresh botanical objects.
Ensemble members for this performance are Johanna Brock, Erica Miller, and Asha Rowland.
In Progress is a series of public programs designed to give artists, thinkers, and curators a platform for developing new works, and to give patrons a glimpse into the creative process. In Progress is organized by January Parkos Arnall, Curator of Public Programs, and Christy LeMaster, Assistant Curator of Public Programs.
---
About the Artist
Lykanthea is Lakshmi Ramgopal: an electro-ambient musician based in Chicago and New York. Her performances feature synths, harmonium drones, live choirs, and vocal improvisation that draw on traditional Carnatic techniques. Ramgopal's debut EP, Migration, drew praise from the Chicago Reader, Chicago Tribune, and Noisey, which stated, "Lykanthea's soundscapes are about crafting an overall echo of a memory." In addition to appearances at NYU, Wave-Gotik-Treffen in Leipzig, and the Museum of Contemporary Art Chicago, Ramgopal is the creator of sound installations like Prex Gemina, exhibited at the American Academy in Rome where she was awarded the Rome Prize, and Maalai, which explores themes of Indian womanhood in response to her grandmother's recent death.