Screening: Chicagoland Shorts Vol. 5
Featured images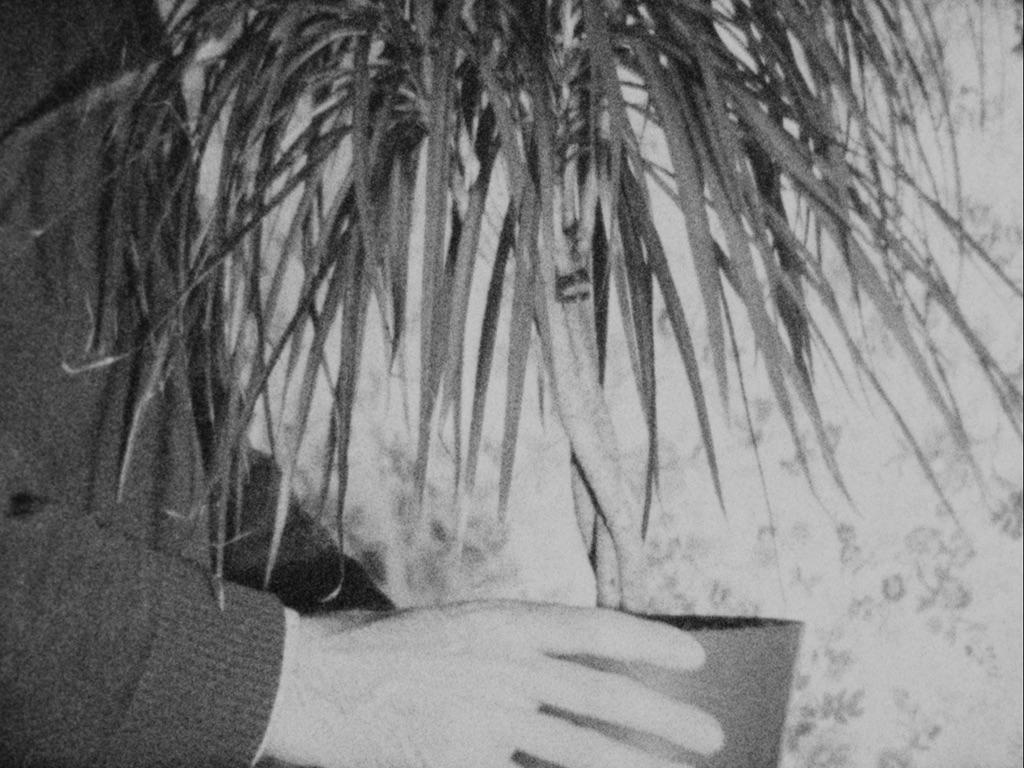 Trailer, Screening: Chicagoland Shorts Vol. 5. Clips courtesy of the artists and Full Spectrum Features.
---
Full Spectrum Features premieres their annual collection of Chicago-made short movies, Chicagoland Shorts Vol. 5, in the Edlis Neeson Theater. The screening is followed by a reception with the artists in the Commons. This year's program, curated by Raul Benitez, Emily Eddy and Melika Bass, includes recent works by Jennifer Boles, Jiayi Chen & Cameron Worden, Lonnie Edwards, Meredith Leich, Sebastián Pinzón Silva, Ashley Thompson, and Marisa Tolomeo.
Full Spectrum Features is a Chicago-based organization committed to increasing diversity in the independent film industry by producing, exhibiting, and supporting the work of women, LGBTQ, and minority filmmakers. Full Spectrum Features works to transform the entire media landscape—from the actors on screen, to the crew behind the camera, to the people in the audience.
MCA Screenings feature experimental works of contemporary cinema that expand traditional notions of moviegoing and are organized by Christy LeMaster, Assistant Curator of Public Programs.
---
FILMS AND ARTISTS
I Miss Jamie When She's Gone
Ashley Thompson
15:53 mins, 2019
I Miss Jamie When She's Gone is a millennial, coming-of-age story centering around two sisters returning to the suburbs of Chicago ten months after their father's sudden death. Upon arrival, they discover their mother's hoarding has reached a concerning level and the sisters begin the emotional task of cleaning out her home.
Ashley Thompson is a photographer turned filmmaker whose work focuses on people's capacity for intimacy. She aims to explore the varying definitions of love, what it means to have responsibility for another's growth, the push and pull of relationships, and the ways in which vulnerability is a strength. Her work has been exhibited on a number of press outlets including the Chicago Reader, Billboard, Paper Magazine, IndieWire, Out, Elle, Apple Music, Pitchfork, and Teen Vogue.
Marisa Tolomeo
5:18 mins, 2018
Smart Nightmares is a hand-drawn animation about the nightmares Hannah experiences after watching a horror video game. Hannah navigates fear in a way that both fascinates and impresses her older sister. Her dreams range from cannibalistic monsters to the choice between fight or flight instincts.
Marisa Tolomeo is an avid animator and illustrator with an obsession for horror films. She truly believes we learn through our nightmares and tries to recreate fear in whimsical landscapes that will immerse the viewer through moral-based narrative.
Jennifer Boles
9:04 mins, 2018
Hall of Fishes is an immersive, archival film about the limits of visual knowledge and the webs of power and violence behind our desires to see, contain, and consume the ocean.
Jennifer Boles is a documentary filmmaker and editor based in Chicago. She runs a fellowship program and teaches film courses at the University of Illinois at Chicago. Boles is currently completing her MFA in documentary media at Northwestern University.
Sheebop! Shebopp! Sheebopp!
Jiayi Chen and Cameron Worden
2:37 mins, 2018
Sheebop! Shebopp! Sheebopp! is an edited-in-camera, hand-processed Super 8mm film inspired by a conversation about Florida and Walt Disney World. To one, it is unfamiliar terrain. To the other, it is an impending homecoming. This work is part of an ongoing experimental home movie series.
Jiayi Chen was born in Chongqing, China and is currently based in Chicago. She makes hand-processed films, video, and installations. She is interested in language, instructions, and correspondence.
Cameron Worden is a filmmaker, projectionist, and programmer residing in Chicago.
Meredith Leich
7:30 mins, 2017
Weaving together 3D animation, satellite imagery, archival NASA footage, and speculative math about climate and snow, Scaling Quelccaya is a surreal exploration of a melting glacier in Peru and an alternate future in Chicago. This experimental short is based on a collaboration between the filmmaker, Meredith Leich, and glaciologist Andrew Malone.
Meredith Leich is a painter, animator, and video-maker, whose work explores the psychology of place, historical narratives, and climate change. Her work has screened at the Ann Arbor Film Festival, the Athens International Film and Video Festival, and the Colorado Environmental Film Festival, among others. In 2017, Leich was awarded 2nd Prize in the Deutsche Bank Macht Kunst Contest. She and her glaciologist collaborator, Dr. Andrew Malone, received an Arts, Science and Culture Initiative Grant from the University of Chicago. Leich has an MFA from the School of the Art Institute of Chicago, where she now teaches animation.
Exodus: Sounds of the Great Migration
Lonnie Edwards
12:00 mins, 2017
An experimental short film by internationally acclaimed filmmaker Lonnie Edwards, Exodus looks into how the Great Migration gave birth to many artists who influenced and empowered black culture. Told through live performance, dance, and spoken word, the film seamlessly expresses the correlation between the past and present culminating in a beautiful amalgamation of inspiration.
Lonnie Edwards is a Chicago-based director who documents lives in oppressed and marginalized communities. His first two films are Parietal Guidance and A Ferguson Story. Exodus: Sounds of the Great Migration screened at CIMMfest's "Spring Fling Thing" and at the Pan-African International Film Festival in Cannes where it won awards for Best Experimental Short Film and Best New Director. His work has honors from the Gene Siskel Film Center, numerous festival prizes, and Edwards was chosen in 2016 as Newcity's "Filmmaker of the Year." With over 20 awards internationally on his resume, Edwards strives to continue creating content that not only raises awareness, but also pushes the film industry towards new creative heights.
Sebastián Pinzón Silva
25:00 mins, 2018
Guided by motifs of life and death, Palenque is an ode to a small town in the collective memory of Colombia: San Basilio de Palenque, the first town in the Americas to have broken free from European domination.
Sebastián Pinzón Silva is a Colombian nonfiction filmmaker. His work has screened at various festivals including Locarno Festival, True/False Film Fest, Festival dei Popoli, Camden International Film Festival, Cartagena Film Festival, San Francisco International Film Festival, Toulouse Latin America Film Festival, and New Directors/New Films Festival. He holds a degree in film and television from the Savannah College of Art and Design and an MFA in documentary media from Northwestern University. Silva is a Sundance Documentary Fellow and one of Filmmaker Magazine's "25 New Faces of Independent Film."
Announcement
Advance tickets for this event have been claimed. Walk-up tickets are available on the night of the event on a first come, first served basis. Please call the MCA Box Office at 312-397-4010 for more information.