Yan Duyvendak and Roger Bernat
Please, Continue (Hamlet)
Featured images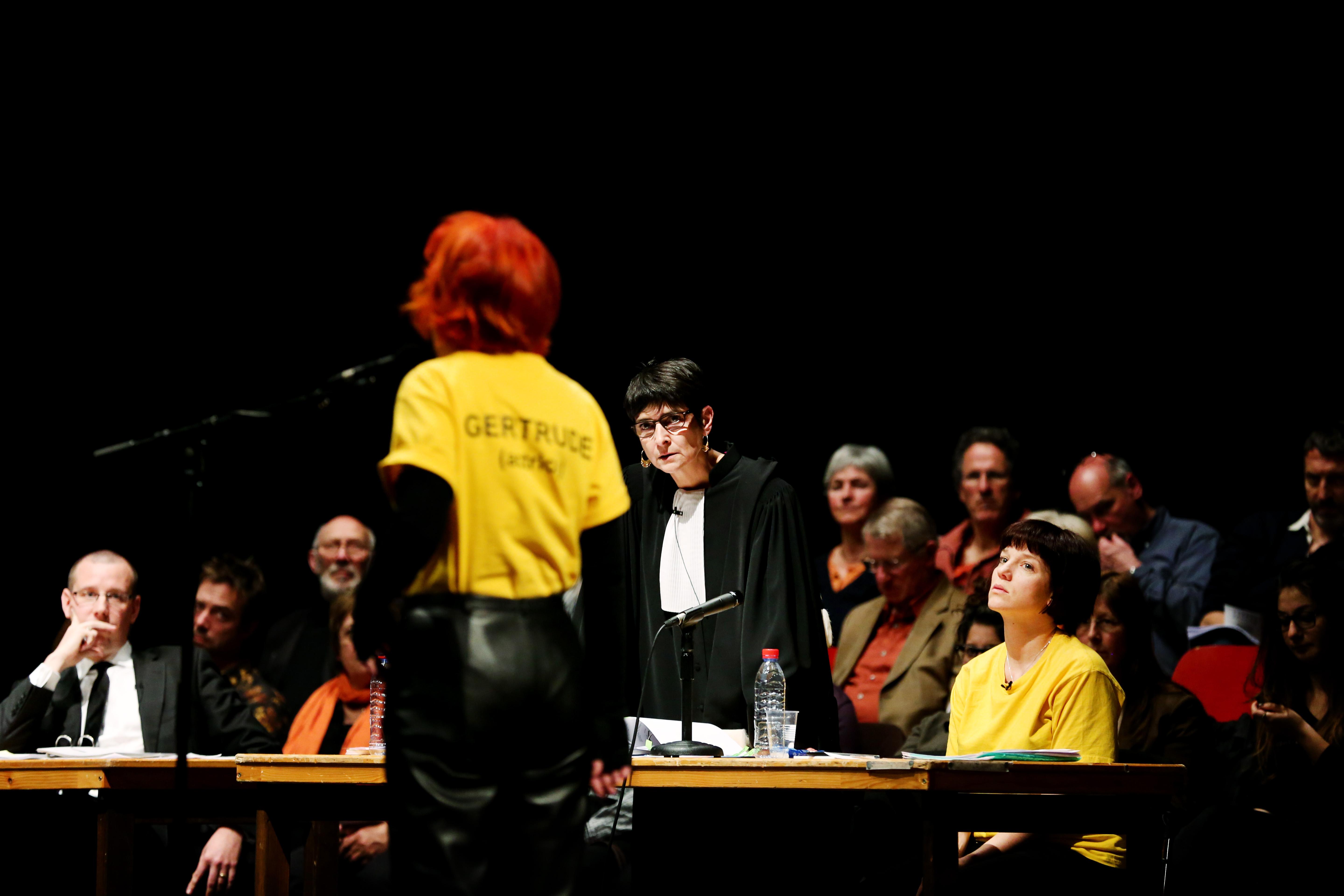 Prologue
Still in Paradise and Please, Continue (Hamlet) are designed to be experienced within 10 days.
By presenting the works contiguously, the MCA supports the position of Yan Duyvendak, Roger Bernat, and Omar Ghayatt that there is no theater because theater is everywhere. They refuse to pander to a fiction of actors distinct from the rest of us. Their theater constructs an ephemeral social architecture, isolating its participants and confronting them with the responsibility of having to perform.
These collaborators believe that generalized form becomes a critical tool at the paradoxical crossroads of the crisis of representative democracy, when new modes of interchange and knowledge production—fostered by horizontal technologies that erase the positions of emitter and receiver—contend with the return of fascist fantasies of unmediated access to communal truth.
About the Performance
Copresented with the Chicago Humanities Festival
Please, Continue (Hamlet), written and directed by Yan Duyvendak with Roger Bernat, is framed as a homicide trial in which a Chicago cast performs in the roles of Gertrude, Ophelia, and Hamlet. The starring roles of each performance, however, are those of the court officials: roles played by actual members of the judiciary including prosecutors, trial judges, and public defenders, who endeavor in earnest to succeed in the trial and convince a jury of audience members of Hamlet's guilt or innocence.
The trial is unscripted, and all participants have access to the same, unchanging dossier of evidence. Since the project's inception, Please, Continue has been performed hundreds of times with wildly varying verdicts, drawing attention to the theatrical nature of justice systems and raising the specter of subjectivity in our ostensibly most objective institution.
The run time of this performance is between 3 hours and 3 hours and 45 minutes, with one 30 minute intermission.
Downloads
[Before you arrive for the performance, we invite you to review the pretrial information materials to assist you in following the court case narrative. We will have a few copies printed out for audience members to share, although it may be useful to load this document on your phone or tablet for your personal reference throughout the performance.](/assets/index/JUVNP816.pdf
)
[Before you arrive for the performance, we invite you to review the pretrial information materials to assist you in following the court case narrative. We will have a few copies printed out for audience members to share, although it may be useful to load this document on your phone or tablet for your personal reference throughout the performance.](/assets/index/JUYJF2V2.pdf
)
Accessible Events
ASL-INTERPRETED PERFORMANCE
FRI, APR 26, 7:30 pm
ASL-INTERPRETED PERFORMANCE with AUDIO DESCRIPTION and RELAXED PERFORMANCE
SUN, APR 28, 2 pm
An optional live audio description for patrons who are blind or have low vision can be available. Headsets can be reserved by calling our Box Office at 312-397-4010.
Relaxed performances are for people with or without disabilities who prefer some flexibility in regard to noise and movement in the theater. Stage lighting and sound have been adapted by the artists to be less intense. Patrons are free to leave and reenter the theater as necessary, and the theater lights are kept at a glow to facilitate movement. Sensory rest areas are available outside the theater for patrons to take a break before returning to the show. Volunteers, many of whom are members of the disabled community, are present to assist.
---
About the Artists
Roger Bernat/FFF most recently showed at Documenta 14 with The Place of the Thing(2017), which involved two stones—one a replica of a late sixth-century oath stone from the Agora—traveling from Athens to Kassel via the Balkans (Belgrade). His other recent ambitious project, as much for its genealogical importance as for its scale, is Desplazamiento del Palacio de la Moneda (2014), in which social and neighborhood organizations in Santiago, Chile, transported a small-scale model of La Moneda—the icon of democratic possibility damaged during the 1973 Chilean coup—to the lowest per capita income areas of the city. He was born in Barcelona.
Yan Duyvendak was born in the Netherlands and lives between Geneva and Marseille. Trained at the Ecole Supérieure d'Art Visuel de Genève, he has worked in contemporary performance and live art since 1995. He has produced a chain of creations and performances at venues including Fondation Cartier, Paris; EXIT performing arts festival, Helsinki; Art Unlimited, Art Basel; Museo Reina Sofia, Madrid; Ménagerie de verre, Paris; Vooruit, Ghent; Festival d'Avignon; Theater Spektakel, Zurich; Festival Theaterformen, Hanover; Nouveau Théâtre de Montreuil; Wiener Festwochen; and Foreign Affairs, Berliner Festspielen. He has increasingly become a point of reference in Swiss and European art, and his art underlines in particular how an overwhelming mass of televised, computer, and mental images—as well as our social codes and rituals—thicken the curtain between ourselves and reality. Yet his work never fails to affirm human dignity and show the extent to which it is imperiled by our image-dominated society. His latest creations—Made in Paradise(2008), cocreated with Omar Ghayatt and Nicole Borgeat; _Please, Continue (Hamlet)_ (2011), cocreated with Roger Bernat; and Sound of Music(2015)—are his most political pieces to date. Duyvendak's videos are featured in numerous public and private collections, including the Musée des Beaux Arts de Lyon and the Museum der Moderne Salzburg. He is a three-time winner of the Swiss Art Award, in addition to the Namics Kunstpreis für Neue Medien and the Network Kulturpreis. He has been an artist-in-residence at Cité international des Arts, Paris; Atelier Schönhauser, Berlin; and the Pro Helvetia Swiss Artistic Studio, Cairo. In 2010 he received the highest Swiss award for contemporary art, the Meret Oppenheim Preis.
Lily Mojekwu (Gertrude) recently returned from the South by Southwest film festival premiere of Saint Frances, which won both a Jury Award and the Audience Award. Recent stage appearances include Dada Woof Papa Hot at About Face and A Christmas Carol at Goodman, where she also appeared in Objects In The Mirror. Other Chicago credits include work with Lookingglass Theatre Company, Chicago Shakespeare Theater, Steppenwolf, Northlight, and Rivendell. Regional credits include six seasons with Lakeside Shakespeare Theatre. Television credits include: I Love Dick (Amazon TV), The Chi (Showtime), Chicago Fire (NBC), Chicago Med (NBC), Mind Games (ABC) and the web series Brown Girls. Film credits includeWidows,Drive Slow,Princess Cyd, andRogers Park.
Krystal Ortiz (Ophelia) is a Chicago-based actor and playwright originally from Miami, Florida. You can next see her this spring in For Services Rendered at Griffin Theatre Company. Her previous Chicago acting credits include: Lettie (Victory Gardens), La Havana Madrid (Teatro Vista, Goodman Theatre), Thumbelina (Lifeline Theatre), In Love and Warcraft (Halcyon Theatre). New York acting credits include: Kid Prince and Pablo (New York Stage and Film; Ars Nova). Television credits include: The Exorcist (FOX). Ortiz received a BFA in acting from The Theatre School at DePaul University. She is represented by Stewart Talent.
Edgar Miguel Sanchez (Hamlet) was born in the Dominican Republic, raised in Miami, Florida and received his BFA in acting, with a minor in sociology from The Theater School at DePaul University. Chicago credits include Sweat (Goodman Theater); Macbeth, R&J in the Park, Romeo and Juliet, Twelfth Night (Chicago Shakespeare Theater); In The Next Room, or The Vibrator Play (TimeLine Theatre Company); Water by the Spoonful, Native Son (Court Theatre); and The Wheel (Steppenwolf Theatre Company). Regional credits include: Fences (ATC, IRT, Milwaukee Rep); title role in Hamlet (GableStage); Twelfth Night, Richard III, Troilus and Cressida, The Admirable Crichton (American Players Theatre); A Midsummer Night's Dream, Othello, The Comedy of Errors (Oregon Shakespeare Festival). Television and film credits include: Sense8, Chicago P.D., and the film Blueprint.
Featured images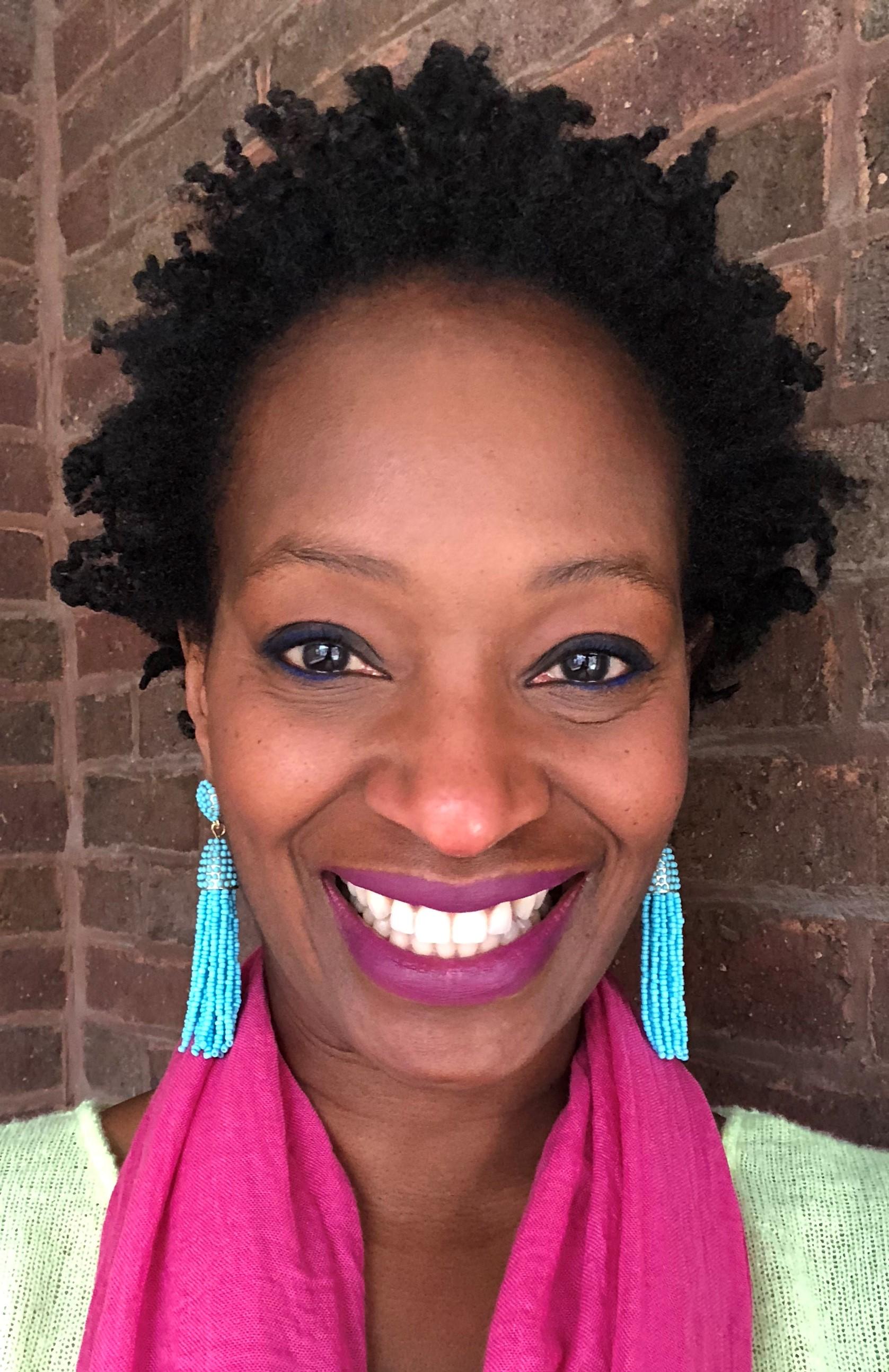 ---
The recurring cast includes Edgar Miguel Sanchez as Hamlet, Lily Mojekwu as Gertrude, and Krystal Ortiz as Ophelia.
A rotating legal team for each night of the performance includes:
*Joan Lefkow, senior United States district judge of the United States District Court for the Northern District of Illinois
*John Robert Blakey, United States district court judge for the Northern District of Illinois
*Anna Helen Demacopoulos, judge of the Circuit Court of Cook County
*Arthur Hill Jr., associate judge of the Circuit Court of Cook County
*Kim Foxx, state's attorney for Cook County
*Loukas Kalliantasis, assistant state's attorney for Cook County
*Aileen Bhandari, assistant state's attorney for Cook County
*Patricia C. Bobb, president of Patricia C. Bobb and Associates
*Dan Collins, managing partner and chair of litigation at Drinker Biddle
*Dena Singer, founding partner of Bedi & Singer
*Marc Kadish, director of pro bono activities and litigation training at Mayer Brown
*Andrianna "Annie" Kastanek, assistant United States attorney
*Michael D. Monico, partner at Monico and Spevack, Chicago
*Catharine O'Daniel, law offices of Catharine D. O'Daniel
Nigel F. Telman, partner at Proskauer Rose LPP, Chicago
Funding