In Progress: Jennifer Harge
Featured images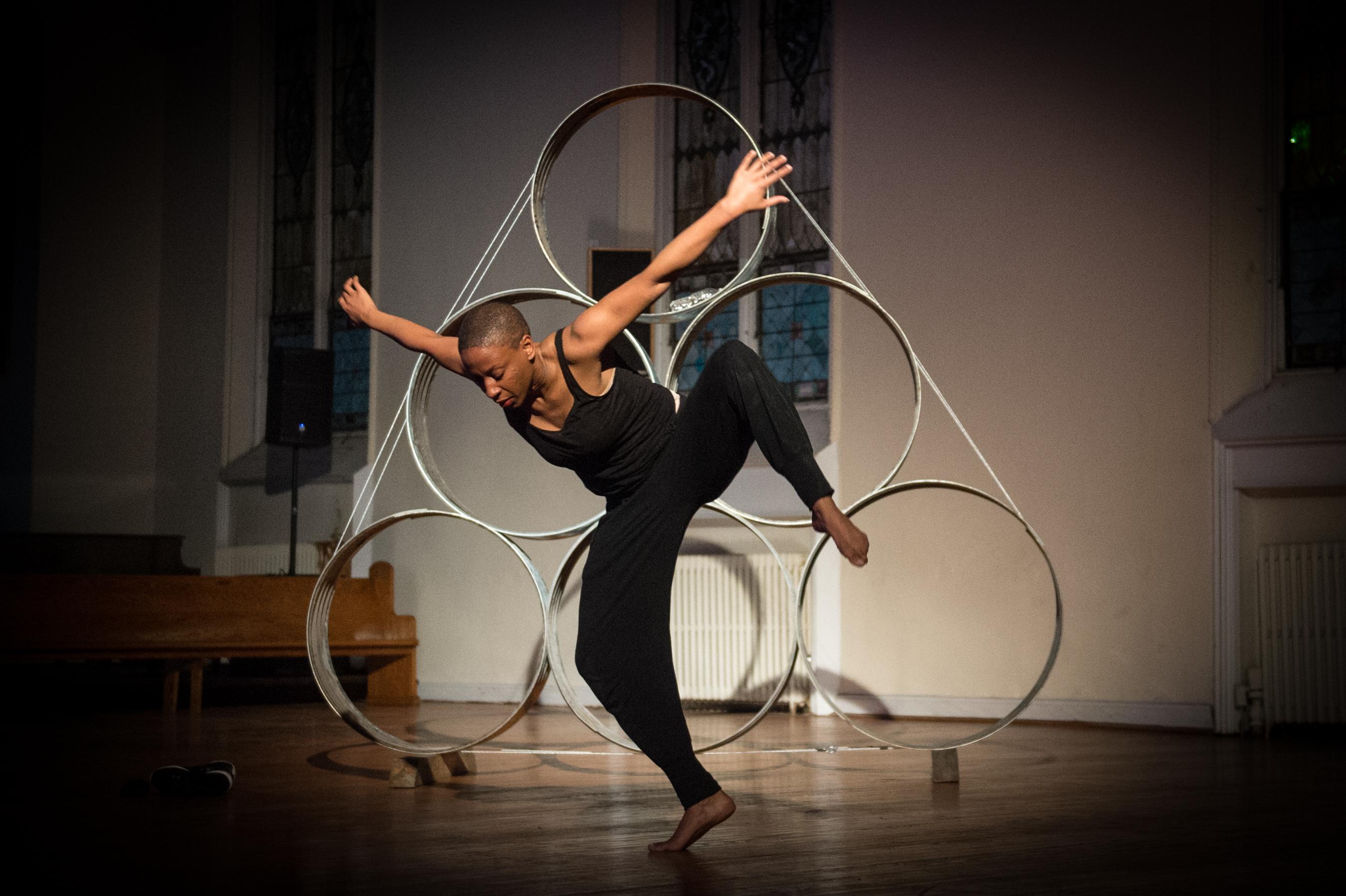 ---
Over the run of the exhibition Groundings, the performers hold open rehearsals in which they create performances and physical objects that speak to the themes of the exhibition. Informal performances occur at 6 pm on Fridays and will be followed by an opportunity for artists to solicit feedback from assembled participants and audiences.
Jennifer Harge is developing TOMBOY, an immersive exhibition that premieres in Detroit later in 2019. The work invests in the creation of black space and black queer liberation practices through the mundane, the intimate, and the domestic. Much of Harge's work is guided by scores—a series of written prompts that activate movement and initiate research. Harge experiments with and develops choreographic scores that prioritize domestic activities, black interiority, and pleasure.
In Progress is a series of public programs designed to give artists, thinkers, and curators a platform for developing new works and to give patrons a glimpse into the creative process. The exhibition Groundings is organized by Assistant Curator Grace Deveney and Associate Curator of Performance Tara Aisha Willis. It is presented in the Commons on the museum's second floor.
---
ABOUT THE ARTIST
Jennifer Harge has worked as a movement artist for over 15 years. Her approach to form combines the multiplicity of her black and queer identities with her training in postmodern dance. Her performances are embedded with specific black vernacular gestures, codes, and rituals as a way of subverting postmodern obscurity. Harge's work has been recognized by various institutions and organizations across the country in the form of choreography, performance, and residency invitations, including at the Detroit Institute of Arts, the Museum of Contemporary Art Detroit, Sidewalk Detroit, the Pulitzer Arts Foundation, Washington National Cathedral, the Atlantic Center for the Arts, Dayton Contemporary Dance Company, the University of Michigan, Duke University, and Wayne State University. In 2017, she was awarded the Kresge Artist Fellowship in Performance Art. Harge holds an MFA from the University of Iowa as a Dean's Graduate Fellow and a BFA from the University of Michigan. She currently serves on the dance faculty at Oakland University.