In Progress: Mariana Valencia
Featured images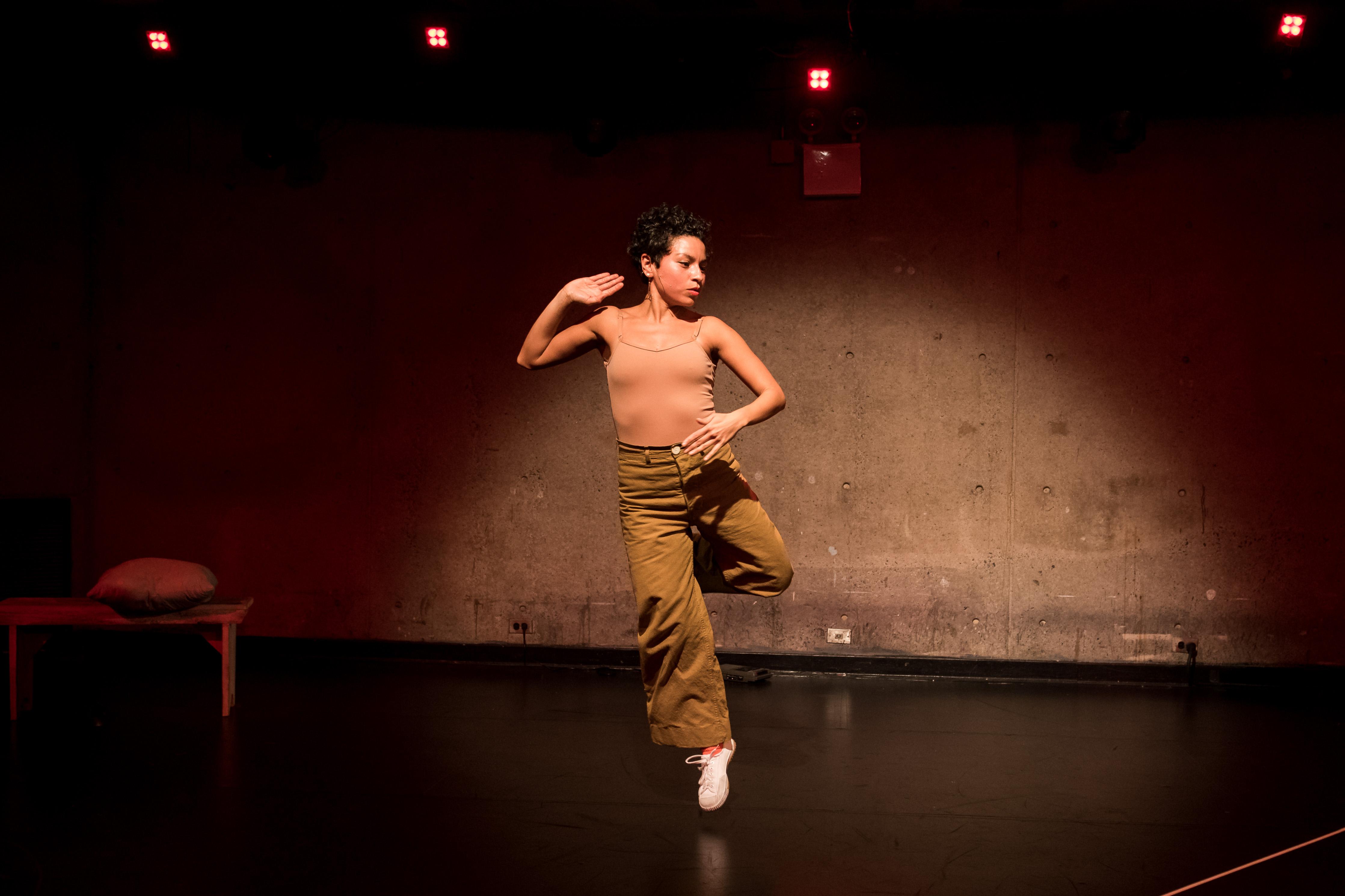 ---
Over the run of the exhibition Groundings, the performers hold open rehearsals in which they create performances and physical objects that speak to the themes of the exhibition. Informal performances occur at 6 pm on Fridays and will be followed by an opportunity for artists to solicit feedback from assembled participants and audiences.
Mariana Valencia is researching a performance lecture that will interrogate various ways of making sound. The dance will be developed from different stepping forms from American folk dances, tap, and flamenco that she calls "soundings." The work synthesizes these elements and investigations into a performance that invites her audience to learn, listen, and to think about their own narratives and production of sound.
In Progress is a series designed to give patrons a look into the process of artists, thinkers, and curators. The exhibition Groundings is organized by Assistant Curator Grace Deveney and Associate Curator of Performance Tara Aisha Willis.
About the Artist
Mariana Valencia is a dance artist based in Brooklyn, New York, where she has held residencies at Chez Bushwick-Jonah Bokaer Arts Foundation (2013), New York Live Arts Studio Series (2013–14), ISSUE Project Room (2015), Brooklyn Arts Exchange (2016-18) and Gibney Dance (2019). Nationally and internationally, she has held residencies at Pieter in Los Angeles (2014), the Portland Institute for Contemporary Art, Oregon (2018) and in Serbia and Macedonia.
As a performer, Valencia has worked with Lydia Okrent, Jules Gimbrone, Elizabeth Orr, Kate Brandt, A. K. Burns, Em Rooney, robbinschilds, Kim Brandt, Fia Backström, and MPA. Valencia is a Bessie Award recipient for Outstanding Breakthrough Choreographer (2018), a Foundation for Contemporary Arts Award to Artists grant recipient (2018), a Jerome Foundation Travel and Study Grant fellow (2014–15), a Yellow House Fund of the Tides Foundation grant recipient (2010–13) and a Movement Research GPS/Global Practice Sharing artist (2016–17). She is a founding member of the No Total reading group (2012–15) and is the coeditor of Movement Research's Critical Correspondence (2016–17). Valencia holds a BA from Hampshire College in Amherst, Massachusetts, (2006) with a concentration in dance and ethnography.