Talk: Digital Landscaping
Featured image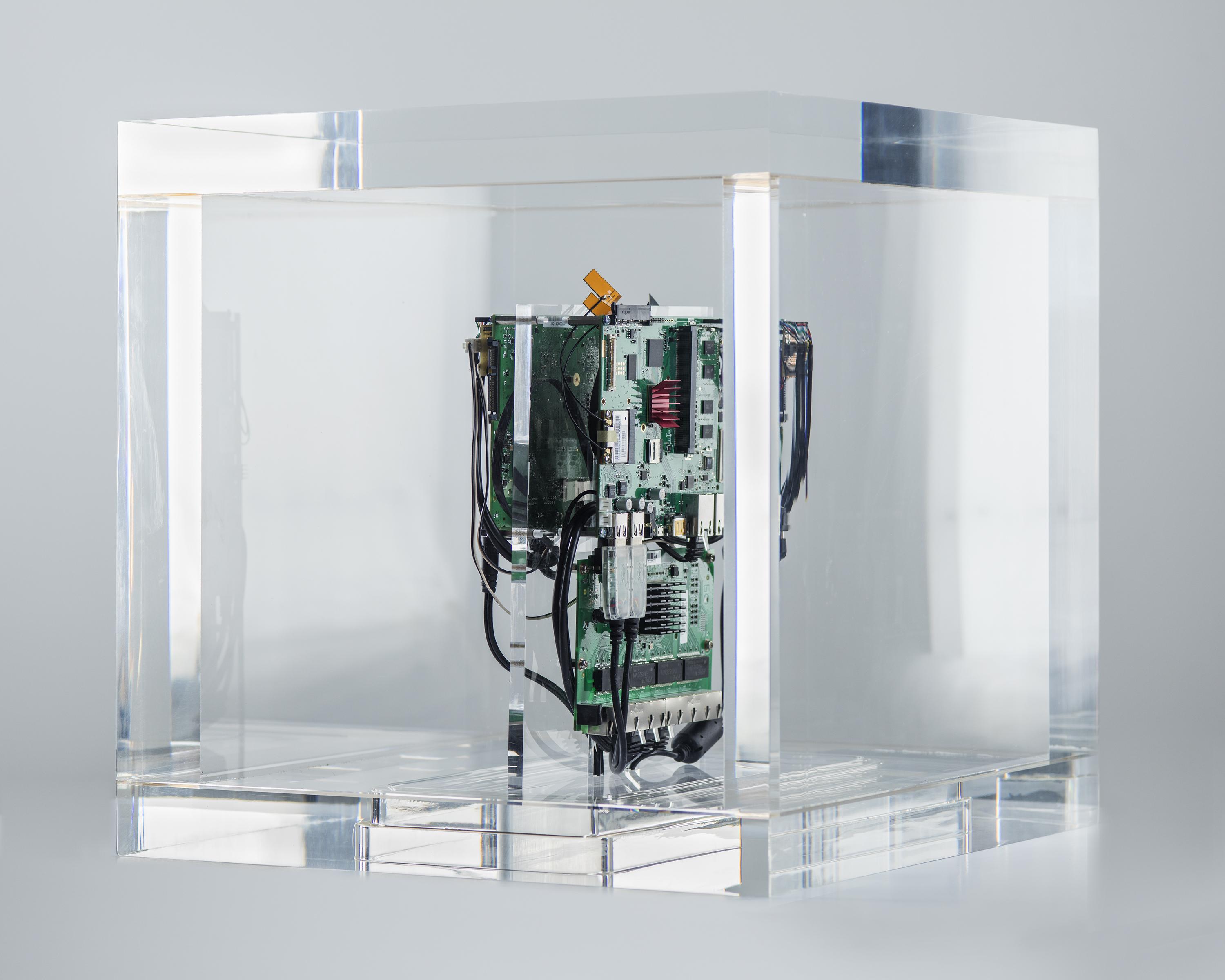 About
Our contemporary world is filled with objects that contain within them vast networks of connections and data relationships—a reality that is mined to great effect by many artists in the exhibition I Was Raised On the Internet. Join Nina Wexelblatt, author of the essay "Onto the Expressway of Technical Images," recently published in the MCA's companion reader to the exhibition, as she convenes a panel to consider an aesthetic of the networked landscape.
The panel conversation includes Patrick Jagoda, associate professor of English and Cinema & Media Studies at University of Chicago, and Brenda Lopez Silva, director of the Realization Lab at University of Illinois Chicago and faculty in SAIC's department of Art & Technology Studies.
About the Panelists
Patrick Jagoda is Associate Professor of English and Cinema & Media Studies at the University of Chicago. He is also a coeditor of Critical Inquiry and cofounder of both the Game Changer Chicago Design Lab and the Transmedia Story Lab. He is the author of Network Aesthetics(2016) and coauthor with Michael Maizels of The Game Worlds of Jason Rohrer(2016). He is currently working on his next book, Experimental Games. Patrick has published over 30 essays in both humanistic and scientific journals. For more on his projects and writing, please visit patrickjagoda.com.
Brenda Lopez Silva holds an MFA from the Electronic Visualization Laboratory at the University of Illinois at Chicago. Currently Lopez Silva is the director of the Realization Lab at UIC and a faculty member in the department of Art and Technology Studies at the Art Institute of Chicago. She promotes R&D in learning technologies and teaches virtual reality. Her interests and experience on the development of cutting-edge technologies have been an integral part of her professional and academic development. During her academic career she has contributed to the implementation of artistic and research projects with international organizations, science museums, and research centers, highlighting UNESCO Mexico; Ars Electronica Center, Austria; and research centers in Europe and Latin America. Her work has been published and shown internationally in various professional organizations and events.
Funding
This program is supported by a lead grant from the Carl & Marilynn Thoma Art Foundation.