Common Use: In Your City by the Lake, A Collaborative Chicago Playlist
Featured image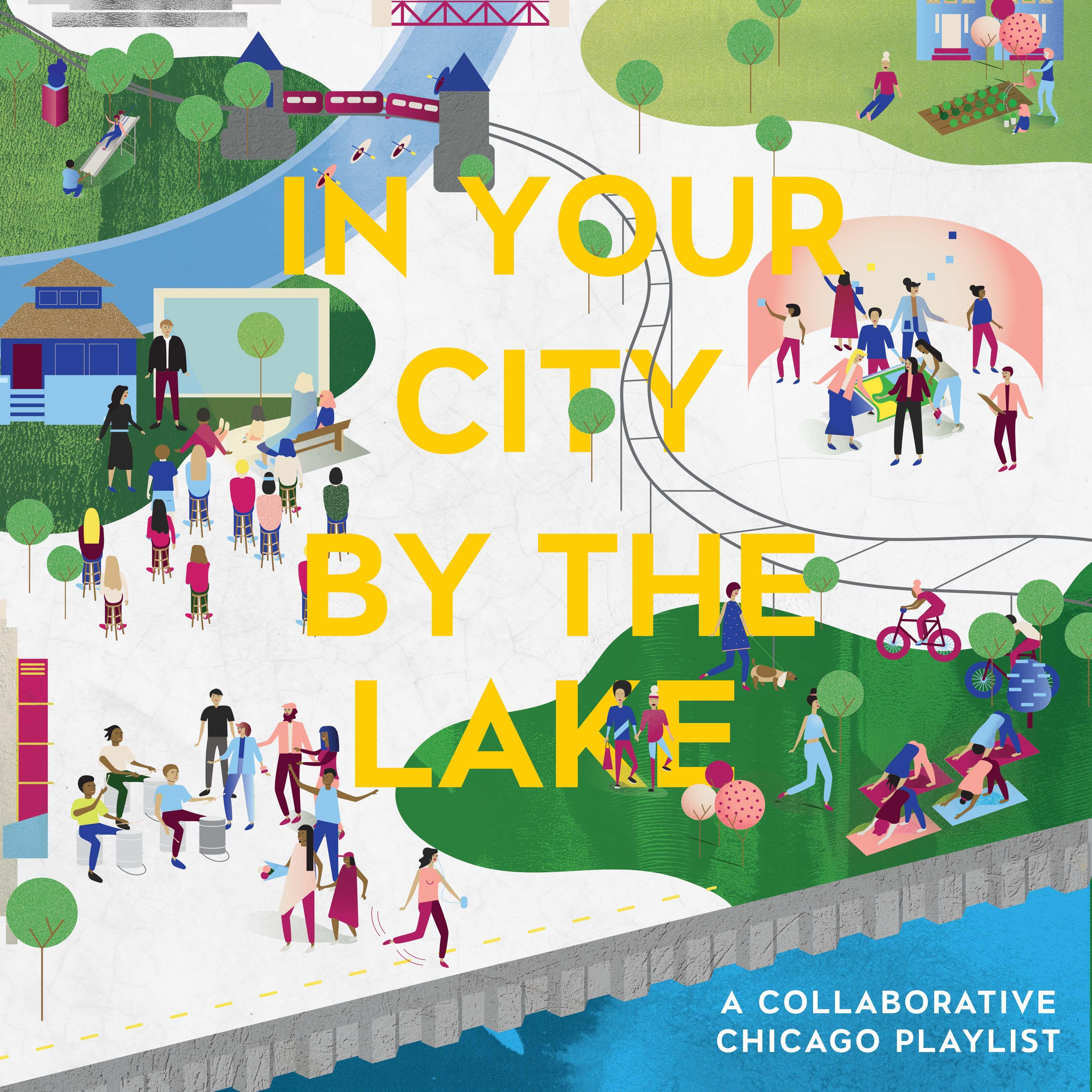 About the Event
Instead of reductive descriptions of the city in statistics or Tweets, this program invites you to share your individual memories. This collaborative playlist, composed of Chicago-centric movie clips, home videos, songs, and place-based memories, tackles the myriad lived experiences of Chicagoans. Through an open call and active onsite participation, three design initiatives—Borderless Studio, The Night Gallery, and MAS Context—team up for an evening of design and popular media, bringing together communities and audiences from different parts of the city.
Contribute your own memories of "your city by the lake," in the words of the Smashing Pumpkins, in person at the MCA or through an open call online. Share your memory and we'll add it to the map.
Common Use programs are coauthored and designed by Chicago community groups and the MCA's Partnerships and Engagement Liaison Gibran Villalobos.
---
About the Organizations
MAS Context is a nonprofit organization that addresses issues affecting the urban context. They produce a publication series that delivers a comprehensive view of a single topic through the active participation of people from different fields and different perspectives who, together, instigate the debate. MAS Context also organizes a series of public lectures and events throughout the year.
Borderless is a Chicago-based urban design and research studio-workshop founded by Paola Aguirre focused on cultivating collaborative design agency through interdisciplinary projects. With emphasis on exchange and communication across disciplines, Borderless explores creative and collaborative city design interventions that address the complexity of urban systems and social equity by looking at intersections between architecture, urban design, infrastructure, landscape, planning, and civic participatory processes.
The Night Gallery is a nocturnal exhibition space in Bridgeport, Chicago. Open from sunset to sunrise, The Night Gallery features film and video works by architects, designers, and artists, and also screens feature-length films. Situated in a storefront window, The Night Gallery occurs on the sidewalk in public space, connecting pedestrians and passersby. Founded in 2017, The Night Gallery is a project by Future Firm, an architecture practice founded by Craig Reschke and Ann Lui, that focuses on designing spaces for people to come together in new ways.