image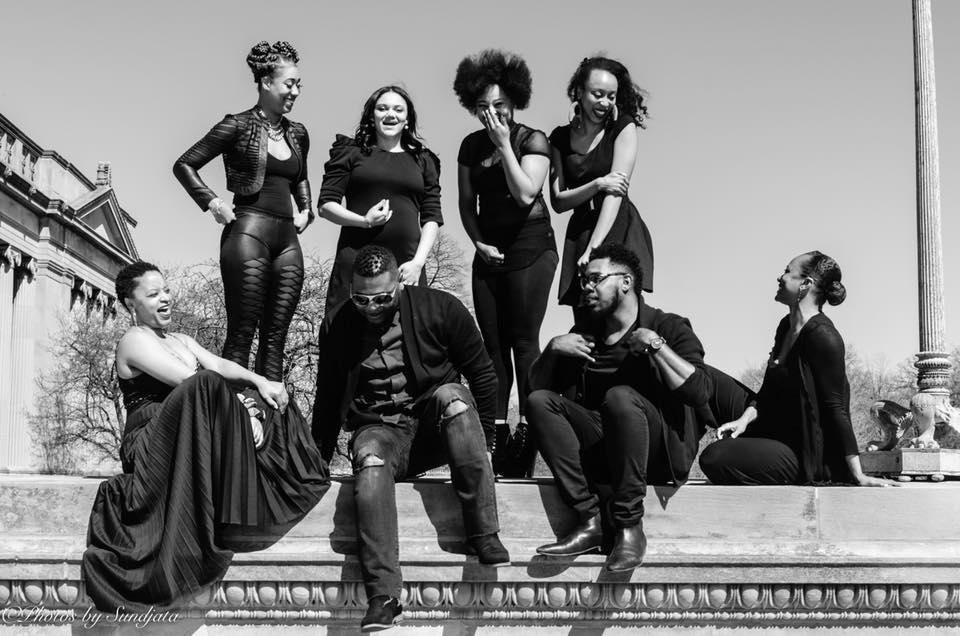 ---
This program uses the activism surrounding the 1968 Democratic National Convention to reflect on notions of "publicness" in time and space. As film projections of Haskell Wexler's 1969 cinema verité drama, Medium Cool, and documentary footage from the Department of the Army Special Photographic Office (DASPO CONUS) are projected in the space, troupe members from Move Me Soul rehearse an open choreography as the public is invited to assemble scenographic elements for Logan Monument Re-assembly, a participatory happening that's scheduled for August 26, 2018, exactly 50 years after initial events at the General John Alexander Logan Monument in Grant Park.
1968 is presented by Fieldwork Collaborative in conjunction with Move Me Soul and Floating Museum.
About the Artists
Fieldwork Collaborative Projects is a 501(c)(3) nonprofit dedicated to increasing cultural capital in the Chicago region. Fieldwork connects communities, park districts, civic authorities, and public schools with artists, curators, designers, urbanists, and other professionals from a wide range of disciplines. Their projects are both temporary and long term, and they invite participants to reimagine the city's cultural real estate and invent, develop, and rehearse new working protocols.
Floating Museum is an arts collective that creates new models exploring relationships between art, community, architecture, and public institutions. Using site-responsive art, design, and programming, they explore the potential in these relationships, considering the infrastructure, history, and aesthetics of a space.
Move Me Soul is a youth dance company that provides urban youth with the opportunity to evolve on and off stage. Move Me Soul was founded in 2008 by Ayesha Jaco. The company is noted for their ability to present powerful performances that feature Chicago youth. It aims to merge storytelling and movement to communicate a narrative of resilience and hope for humanity. The company's ongoing collaboration with sound and visual artist Damon Locks has inspired a new landscape of exploration that adds more layers to their storytelling ability.
Featured image