Featured image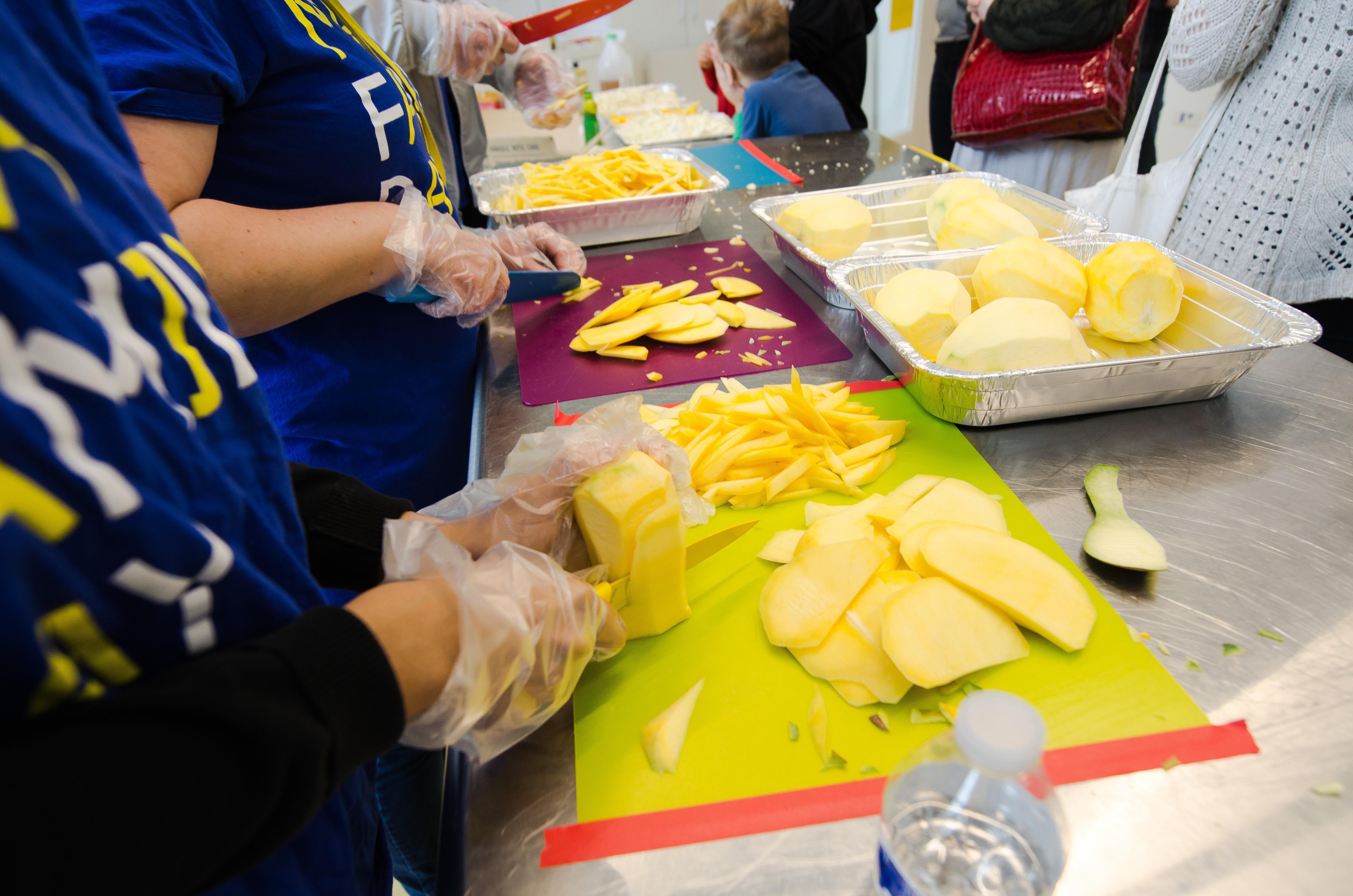 About
Can food change the world? When is gardening a radical act? Panelists lead an open discussion to consider various forms of food activism and guerrilla gardening in Chicago and beyond. This program is in association with Commons Artist Project: Joan Giroux.
---
About the Speakers
Justin Behlke is the culinary director of Pilot Light. He joined the Pilot Light team most recently from Kitsune and Elizabeth restaurants, where he was culinary director and lead research and development chef. Behlke attended both UW–Madison and UW–Milwaukee where he focused on studying cultural anthropology through food justice related issues. Over the last eight years, he has focused his career in professional kitchens and small bakeries. He has found a home with Pilot Light as a way to combine his work as a chef, his education around food and social justice related-issues, and his desire to connect kids and underserved communities with healthy food.
Nance Klehm is an ecological systems designer, landscaper, horticulturalist, and agroecologist working from a Chicago base for more almost three decades. Her business, Social Ecologies, is centered on instigating change by activating already-existent communities, and her work demonstrates her lifelong commitment to redefining the way human populations coexist with plant and animal systems.
A consultant, speaker, teacher and artist, Nance is internationally respected for her work on land politics and soil heath, which has received extensive national and international media coverage and is mentioned in many books, including Leila Darwish's Earth Repair and Sandor Katz's The Revolution Will Not Be Microwaved(both 2006) and Bonnie Fortune's An Edge Effect: Art & Ecology in the Nordic Landscape(2014). She won the 2012 Utne Visionary Prize and has been a two-time finalist for the Curry-Stone Design Prize. In addition, she has lectured broadly in museum and university settings as well as for countless community groups worldwide. Most recently, she was the subject of the independent documentary Weedeater.
Currently she splits her time between Little Village, a densely packed, diverse urban neighborhood in the heart of Chicago, and 50 acres of land in the Driftless Region of northwest Illinois, where she cultivates and forages medicinal and edible plants, keeps bees and a fruit orchard, raises chickens and quail, and grows for a seed bank. Her house and land offer daily practice in agroecology and urban living.
Quentin Mables grew up in the Englewood community and graduated from Harper High School. He is dedicated to working towards positively transforming the lives of his friends and neighbors. In 2013, Mables met I Grow Chicago (IGC) founder Robbin Carroll when she was passing out Subway sandwiches on the street corner and sharing her ideas for a Peace House in West Englewood. Mables was one of the first people to stand up and commit to taking back his community, and he immediately began cleaning up trash from the street. Certified in Yoga for Youth, Mables worked with IGC for the past three years as assistant executive director and children's yoga teacher and, since August 2016, has served as IGC's co-executive director, in which he oversees all work development program participants and community staff members. His leadership in the Englewood community through IGC has been featured in news outlets including CNN, the Chicago Tribune, and Crain's Magazine "20 in their 20s."