Visionary: Celebrating Annie Leibovitz
Announcement
Please contact Katie Prince at 312-397-4017 for ticket information.
Featured images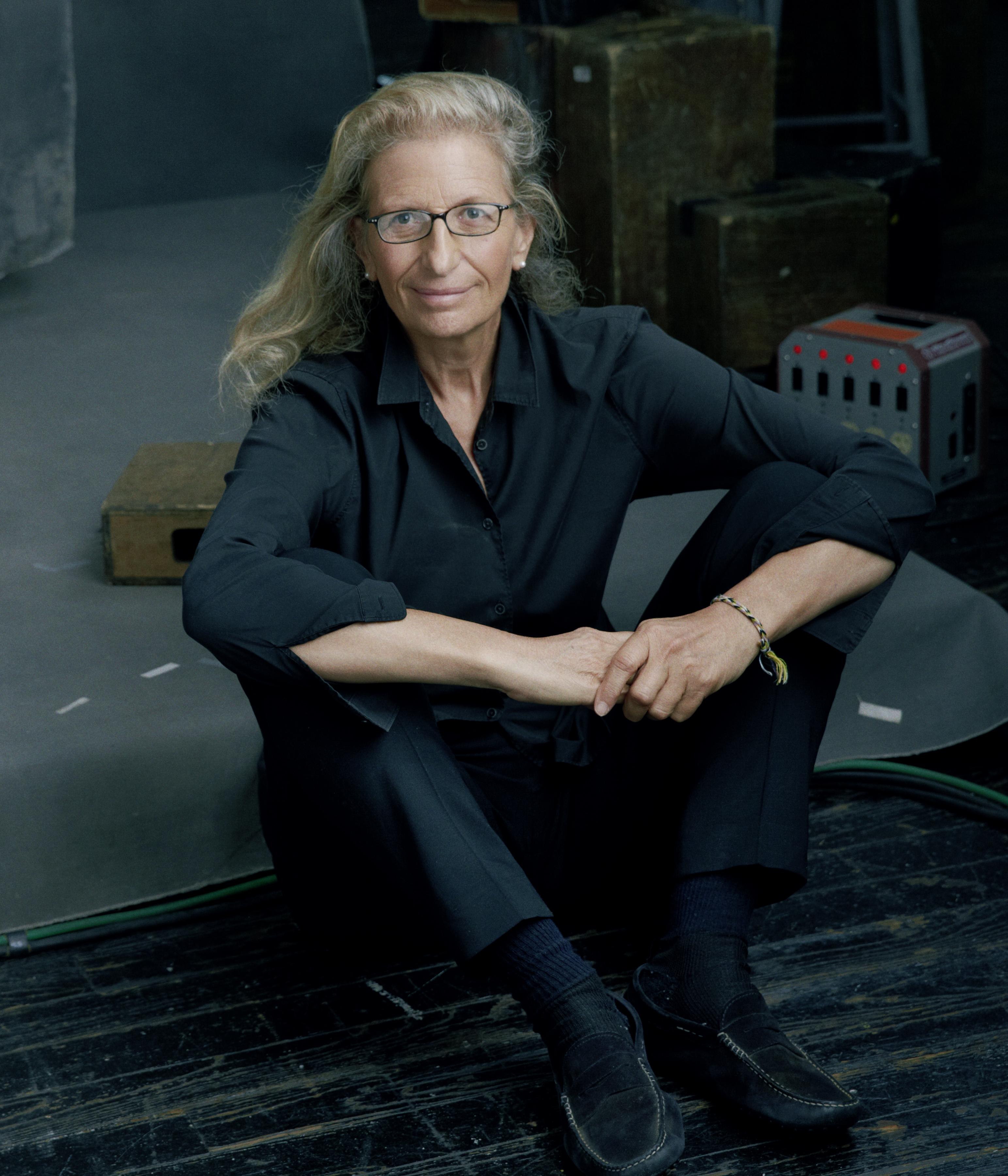 ---
Where: The Standard Club, 320 South Plymouth Court
When: Wednesday, April 11, Noon
VIP Reception 11:30 am
---
Event Cochairs: Rena Sternberg and Kristin Binder Stevens
Women's Board President: Marjorie K. Staples
---
Additional corporate sponsorship opportunities are available. For more information, please contact Corporate Relations at 312-397-4008 or [email protected].
---
The MCA is thrilled to announce that renowned photographer Annie Leibovitz serves as the keynote speaker for the premiere Visionary luncheon to be held at the Standard Club on Wednesday, April 11.
About the Artist
Annie Leibovitz is one of the great observers of the contemporary world, capturing the personalities of the past half century in images that are both iconic and intimate. In an exclusive Chicago event, she presents a selection of defining works from her newly published Annie Leibovitz: Portraits 2005–2016.
Her distinctive, wide-ranging portraits portray artists, writers, actors, politicians, athletes, royals, activists, and others who have shaped the times in which we live. Subjects include Venus and Serena Williams, Chimamanda Ngozi Adichie, Cate Blanchett, Lin-Manuel Miranda, Gloria Steinem, Rihanna, Meryl Streep, Zaha Hadid, Anna Wintour, Leonard Cohen, Jasper Johns, Caitlyn Jenner, LeBron James, Jeff Koons, Joan Didion, Barack Obama, and Queen Elizabeth II.
Leibovitz's astute observations of American life first appeared in Rolling Stone and have continued to have a prominent place on the cultural landscape during her long affiliation with Vanity Fair and Vogue. She has received many honors, including the International Center of Photography's Lifetime Achievement Award, the Centenary Medal of the Royal Photographic Society, the Wexner Prize, and the Prince of Asturias Award for Communication and Humanities. She is a Commandeur in the Ordre des Arts et des Lettres and has been designated a Living Legend by the Library of Congress.
About the Event
Proceeds of the Visionary luncheon support the MCA's Women's Board's commitment to Learning and Public Programs at the museum. The MCA is a model for how a contemporary museum engages its audiences of all ages, by providing dynamic programs and learning opportunities for our visitors to come together for thoughtful and timely conversations.
The MCA's reputation of being at the forefront of learning is directly linked to the Women's Board's history. Fifty years ago, a group of impassioned women founded the MCA's Women's Board and began forging ties between the museum and its community that endure to this day. These women continue their vital work, weaving together visual and performance art, dynamic educational programming, and unforgettable events for visitors from Chicago and beyond. Honoring their fifty years of service, the Women's Board has made a significant commitment to name the Women's Board Learning Studios, a vibrant, fresh space located in the MCA's newly renovated Education Wing. The proceeds of today's luncheon support the galvanizing promise of this space. The Women's Board Learning Studios are at the center of the museum's work with schools, teachers, and teens, and a fitting space to bear the name of the group of inspiring women who have led our education efforts since 1967.