Artist Workshop: Edra Soto
Featured image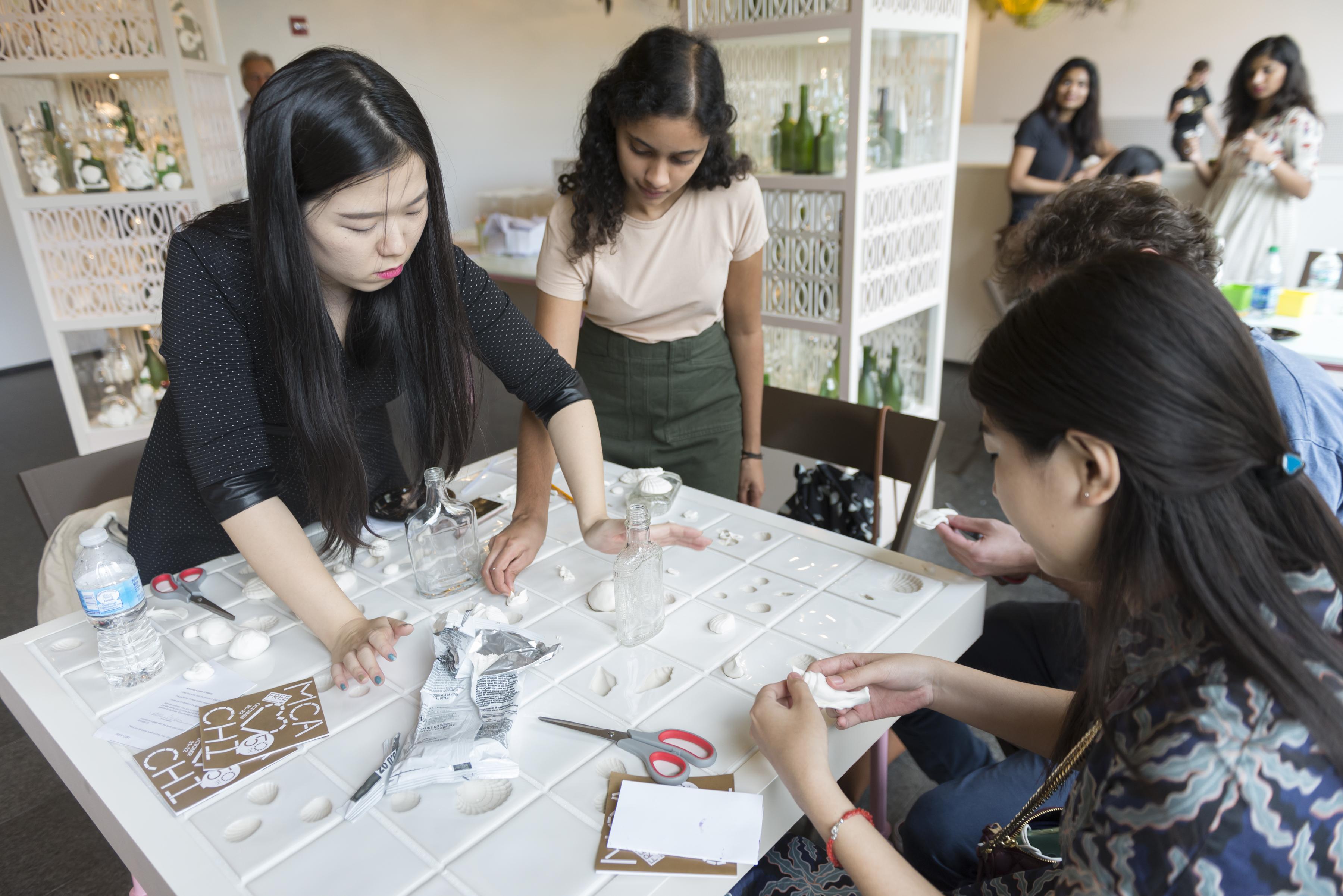 About
Edra Soto hosts monthly workshops in the Commons as part of Open 24 Hours, inviting visitors to transform discarded liquor bottles—as well as refuse from their own neighborhoods—into beautiful artworks.
---
Bottle Pick-Up Instructions
Open 24 Hours Participants,
Thank you for adding artwork to the project and adopting a bottle. The exhibition closes on February 25 and we would love for you to take your beautiful bottle home. Here is what you need to know to get your artwork:
Pick-Up Days and Times:
Thursday, February 22 10 am–5 pm
Friday, February 23 10 am–9 pm
Saturday, February 24 10 am–5 pm
All bottles left at the MCA after 5 pm on Saturday, February 24 will be returned to the artist.
The Commons at the MCA