Featured image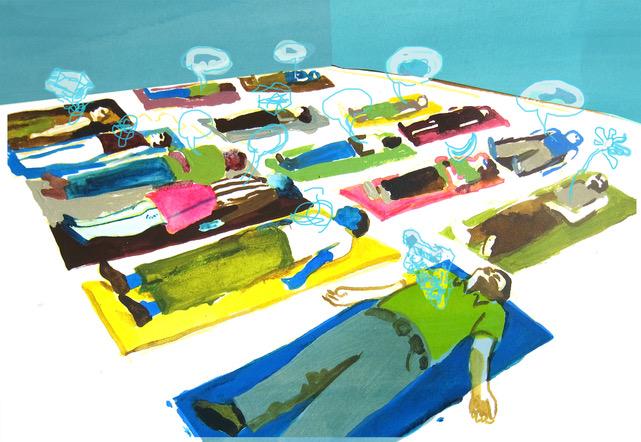 Announcement
This free, pre-opening event is limited to 50 participants, reservations required.
RSVP with names of attendees.
About
Merging the formats of an audio tour and a guided visualization session, artist Christa Donner invites you on a multisensory journey into the emotional architecture of your own body. This relaxing tour takes place in the MCA's expansive atrium before regular museum hours.
About the Artist
Christa Donner is an artist and organizer who investigates the human/animal body and its metaphors. Her practice combines drawing, installation, and social exchange to propose speculative models that move between the emotional architecture of our own bodies and the layered histories of the world we inhabit. Donner's work is exhibited widely, including projects for Gallery 400 (Chicago), the Max Planck Institute for the History of Science (Berlin), BankArt NYK (Yokohama, Japan), Chiaki Kamikawa Contemporary Art (Paphos, Cyprus), the Museum Bellerive (Zurich), the Centro Columbo Americano (Medellín, Colombia), and throughout the United States. She is the founder of Cultural ReProducers, an evolving creative platform for and about cultural workers who are also working it out as parents.