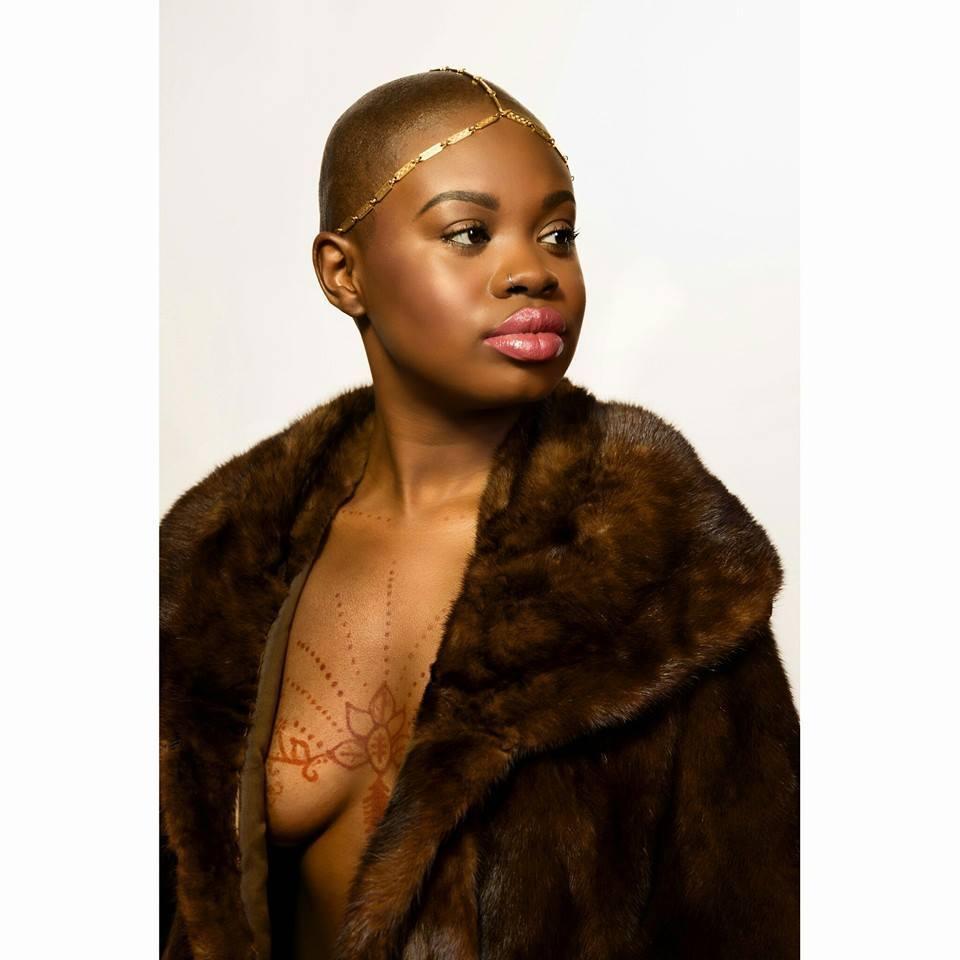 In Progress: Coriama Couture with Felicia Holman
About the Event
In this program conceptualized by Coriama Couture and developed with her mentor, Felicia Holman, Coriama presents her community forum sex KiKi. Drawing inspiration from current events and persistent cycles of racism, violence, and sexism as well as the MCA's 1968 exhibition Violence! In Recent American Art, she asks participants to consider how the experience of pleasure can be a form of resistance. sex KiKi is a monthly pop-up forum rooted in activism that centers and uplifts black queer/femme/trans voices. sex KiKi uses pleasure as a form of resistance—encouraging womyn and femmes to reclaim their pleasure through the arts, interpersonal relationships, and mentorship.
In Progress is a new MCA series of public programs that give visitors a glimpse into the working practices of artists. It highlights Chicago artists with a focus on live art happenings, discussions, workshops, and screenings that expose the behind-the-scenes labor of art making.
This series further positions the MCA as a platform for creative culture, providing a place for artists to test ideas and push their practices to new levels through audience engagement, and creating a forum for conversation and interaction in our new space, the Commons.
About the Artists
Coriama Couture
Coriama Couture is an artist, activator, and aesthetic consultant whose work is all about the ABC'S (art, beauty, culture, and sexuality). She aims to utilize the ABC'S as a means to create broader understandings of social justice, beauty sentiments, and liberation, and believes the ABC'S intersect and interact to make up the unique lens through which all of us experience life. Coriama is also the founder ofsex KiKi, a sex-positive community forum that uses sex as a healing art with a purpose to dissect pleasure and desire through radical dialogue that activates a consent-centered culture.
Felicia Holman
Lifelong Chicagoan, artist and Prince fan Felicia Holman is a cofounder of both the Art Leaders of Color Network (ALCN) and Honey Pot Performance (HPP). She is also the Communications Director at Chicago's venerable Links Hall. Felicia creates, presents, and supports original interdisciplinary performance, which engages audiences and inspires community. This May, Felicia traveled to Manchester, England, and proudly presented on "Prince and Blackness" at the first Purple Reign Interdisciplinary Conference on the life and legacy of Prince Rogers Nelson (coproduced by the University of Salford and Middle Tennessee State University). In June, Felicia coproduced the ALCN's month-long P.O.W.E.R Project at Logan Square's Comfort Station. In July, Felicia joined the writing team for OpenTV-beta's latest pilot Serial Dreamer(premiering in 2018) and later this fall Felicia travels with Links Hall to Japan to support Links' partnership with the Kyoto Experiment Festival 2017. Felicia relishes her dynamic artrepreneurial life and sums it up in 3 words—creator, connector, conduit.