Announcement
Tuesdays are always FREE for Illinois residents.
Featured image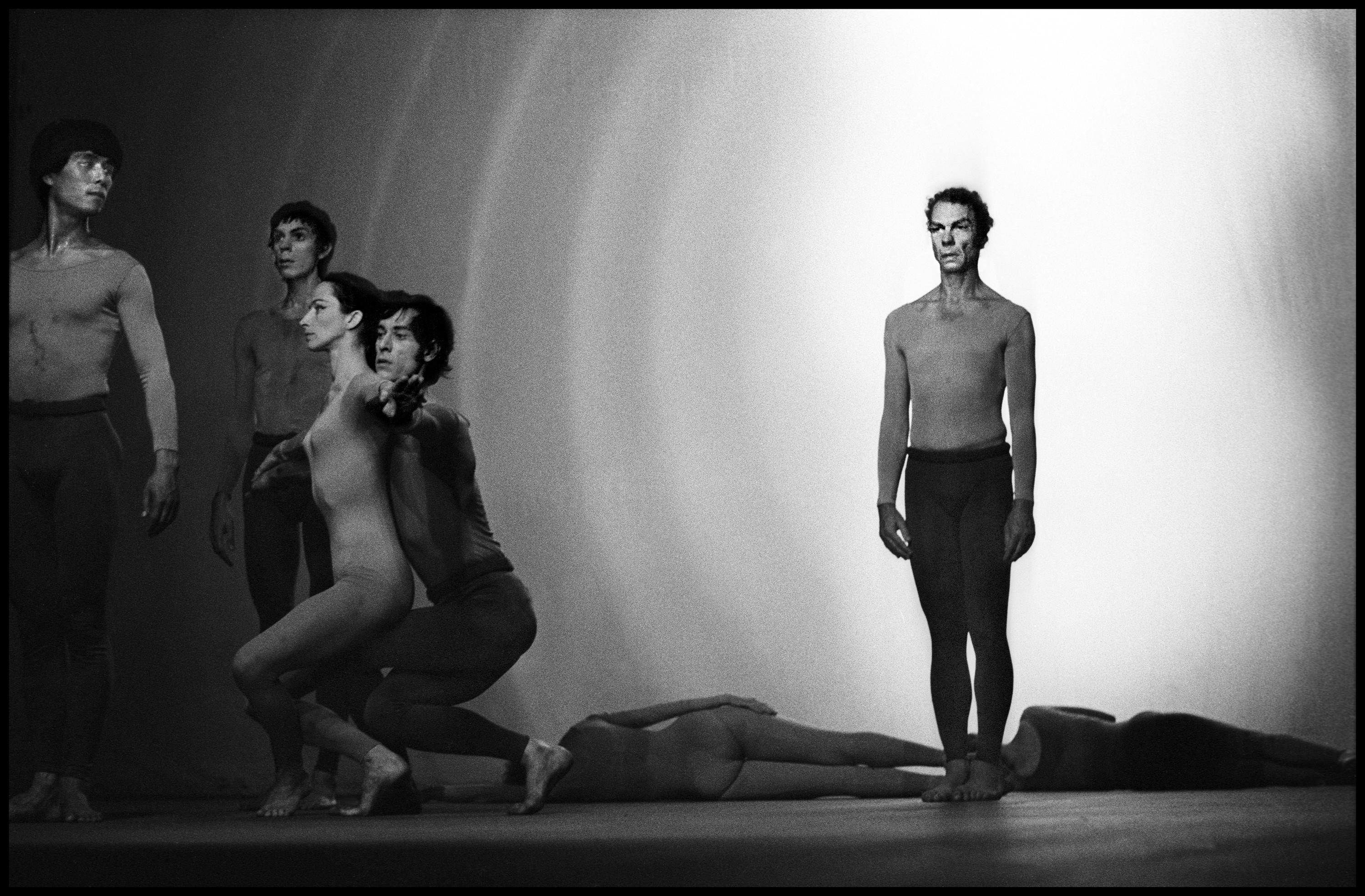 About
A panel discusses of some of the lesser-known aspects of Merce Cunningham's collaborative and multidisciplinary career. The conversation is moderated by Bonnie Brooks, associate professor of dance at Columbia College.
About the Speakers
Bonnie Brooks is associate professor of dance and director/lead curator for the dance presenting series at The Dance Center of Columbia College Chicago. She chaired Columbia's Dance Department from fall 1999–spring 2011. During the 2011–12 academic year, she was Legacy Fellow of the Merce Cunningham Dance Company, traveling with and documenting the company on the final stops of their two-year closing world tour. Her recent scholarly papers include "Queering Cunningham," for the CORD 2012 Special Topics conference; "The Last Dance: Choreographies of Closure" at the Dance Under Construction/CORD conference at UCLA in spring 2013; and "Keeping it Local: Towards an American Dance Theater," in progress. Her essay "Dance Presenting and Dramaturgy" was published in Dance Dramaturgy: Modes of Agency, Awareness and Engagement by Palgrave Macmillan in August, 2015. Brooks was visiting assistant professor in the World Arts & Cultures Department at UCLA (1996–99), and has held numerous administrative posts in the dance field, including executive director of Dance/USA and managing director of David Gordon/Pick Up Co. She holds a BA in literature from Wheaton College (Illiniois) and an MA in English from George Mason University (Virginia).
Anna Finke grew up on a strawberry farm in northern Minnesota and attended SUNY Purchase in New York where she received a BFA in dance. She met Merce Cunningham during an internship at Jacob's Pillow and began working with the company in 2004. She was hired as wardrobe supervisor the following year, becoming company photographer in 2006 and costume designer in 2007. She has created costumes for numerous Events and for Cunningham's final work, Nearly 90², and her costumes for the final performances at Park Avenue Armory were profiled on Vogue magazine's website. She toured with Merce Cunningham Dance Company for the final eight years of its existence, capturing thousands of images of the company from around the world.
Mark Jeffery is a Chicago-based performance/installation artist, curator, and teacher. Mark received his BA in visual performance from Dartington College of Arts in the United Kingdom. He was awarded a Junior Fellowship in Live Art between the University of the West of England and Arnolfini Live. He has been making collaborative and non-collaborative performance, installation, internet, screen works, and participation-based exhibitions in numerous spaces and contexts since 1993, including Hyde Park Art Center, Chicago; Museum of Contemporary Art Chicago; Ontological Theatre, New York; Performance Studies #15 Zagreb, Croatia; Interrupt Digital Arts Festival (Brown University); Chicago Cultural Centre; Nottdance, Nottingham; Taxi Gallery, Cambridge, UK; National Review of Live Art; Glasgow; ICA, London; Arnolfini, Bristol; Green Room, Manchester; and Chapter, Cardiff.
Mechtild Widrich works at the intersection between contemporary art and architecture, performance art and its mediation, and art in public space and the question of the public sphere, as well as on contemporary monuments and aesthetic theory. Her current project deals with global art geographies—in particular the role of modern and contemporary art in relationship to national or regional interests under global conditions. She is interested in the power and means of representation, in the broader institutional and political context of artistic production, in issues of "authentic" and "bodily" experience under mediated conditions, and in urban dynamics. Widrich is also interested in theory, in particular beauty and ugliness.