ONEOFUS Julie Atlas Muz & Mat Fraser
Beauty and the Beast
Announcement
Tickets to the Sat, Dec 9 performance are currently sold out. Additional tickets may be returned and available for sale soon. Please see our waiting-list policy for more information or call the Box Office at 312-397-4010.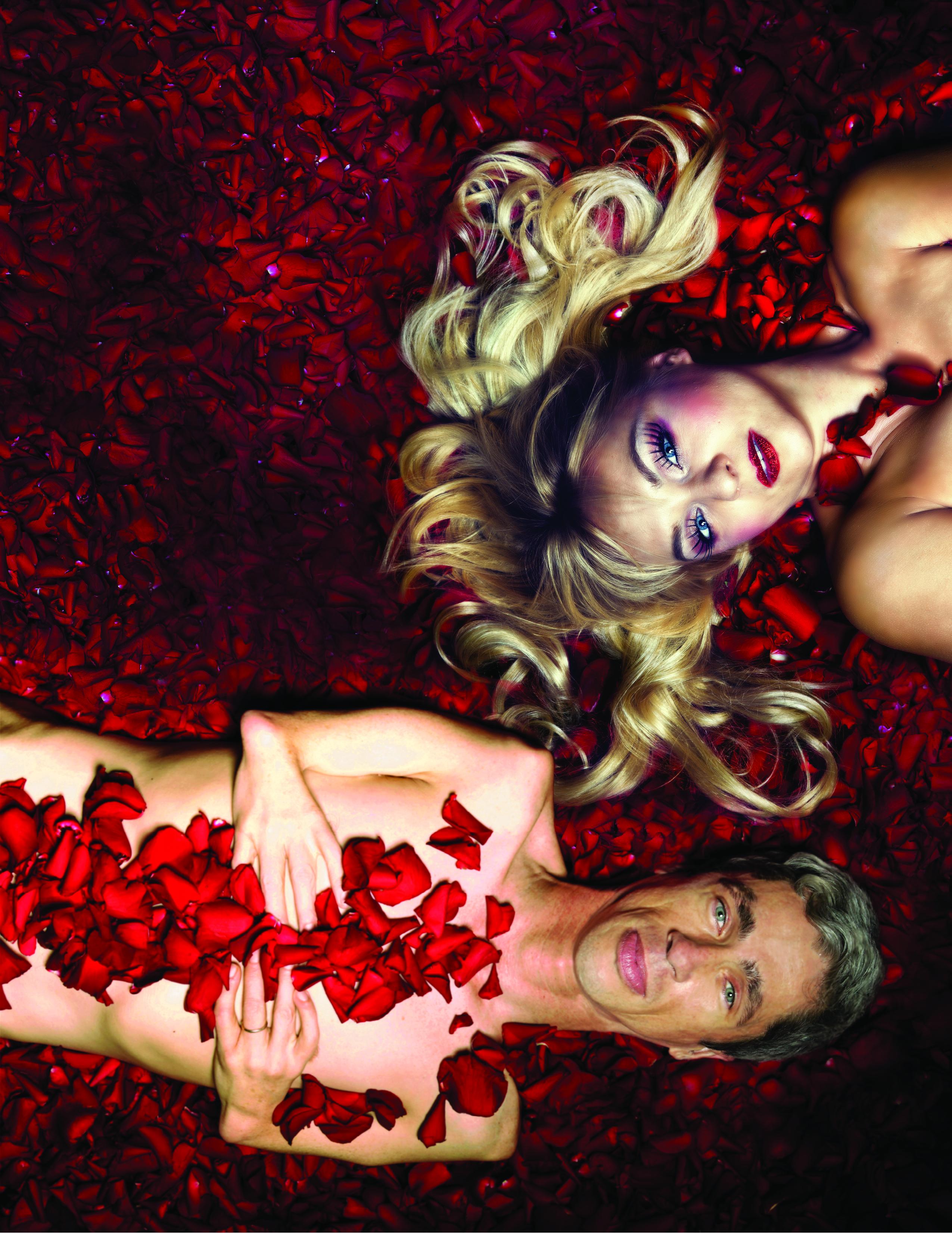 Raucous one moment, whip-sharp the next . . . Beautiful, beastly, brilliance.
About
Story hour for adults. Burlesque star Julie Atlas Muz and disability arts maverick Mat Fraser (partners in life and theater) honor and subvert some of the social undercurrents of the eighteenth-century fairy tale.
This Beauty and the Beast leads the audience on a magical journey into real and fabled romance, using love and humor plus a healthy dose of nudity to throw open the doors to acceptance. The artists reach maximum enchantment by employing song, dance, puppetry, and shadow play. Fraser, who plays the Beast, was born with phocomelia and has spent his life entertaining with and through this embodied reality, just as Muz has famously celebrated the power of women's sexuality through her own body. This explicit, adult-themed work repositions the Beast as a natural-born freak to the beauty queen who loves him. Two charming and extravagantly costumed puppeteers interact with Mat for his incarnation from the Beast to Prince for this happily-ever-after story. Muz and Fraser's sweet, raunchy, and unself-conscious coupling is directed by Phelim McDermott, who staged Philip Glass's Satayagraha.
NOTE: This program includes nudity. Mature audiences recommended.
A fog machine is used in this production.
Running time: 80 minutes, no intermission
Additional text
Accessible Events
**ASL Interpretation
Thu, Dec 1 & 8, 7:30 pm**
These performances and post-show talks are ASL interpreted; Amy Kisner and Suzanne Salerno are each evening's interpreters.
**Captioned Performances
Sat, Dec 3, 7:30 pm & Sun, Dec 4, 3 pm**
These performances are captioned.
Fri, Dec 9, 7:30 pm**
This performance of Beauty and the Beast is open to everyone, but the artists are also offering this night as a "relaxed performance." Relaxed performances are for people, with or without disabilities, who would prefer some flexibility in regards to noise and movement in the theater. Stage lighting and sound have been adapted by the artists to be less intense; patrons are free to leave and reenter the theater as necessary; and the theater lights are kept at a glow to facilitate movement. Sensory rest areas are available outside the theater for patrons to take a break before returning to the show. Volunteers, many of whom are members of the disabled community, are present to assist. A visual guide to the Edlis Neeson Theatre is available for download prior to attending the performance. For more information, please call the MCA Box Office at 312-397-4010.
Artists Up Close
**Post-Show Talk
Thu, Dec 1 & 8, 7:30 pm**
Stick around after the performances on Thursday, December 1, and Thursday, December 8, for a conversation with Beauty and the Beast stars Julie Atlas Muz, Mat Fraser, and members of Improbable. These talks are ASL interpreted.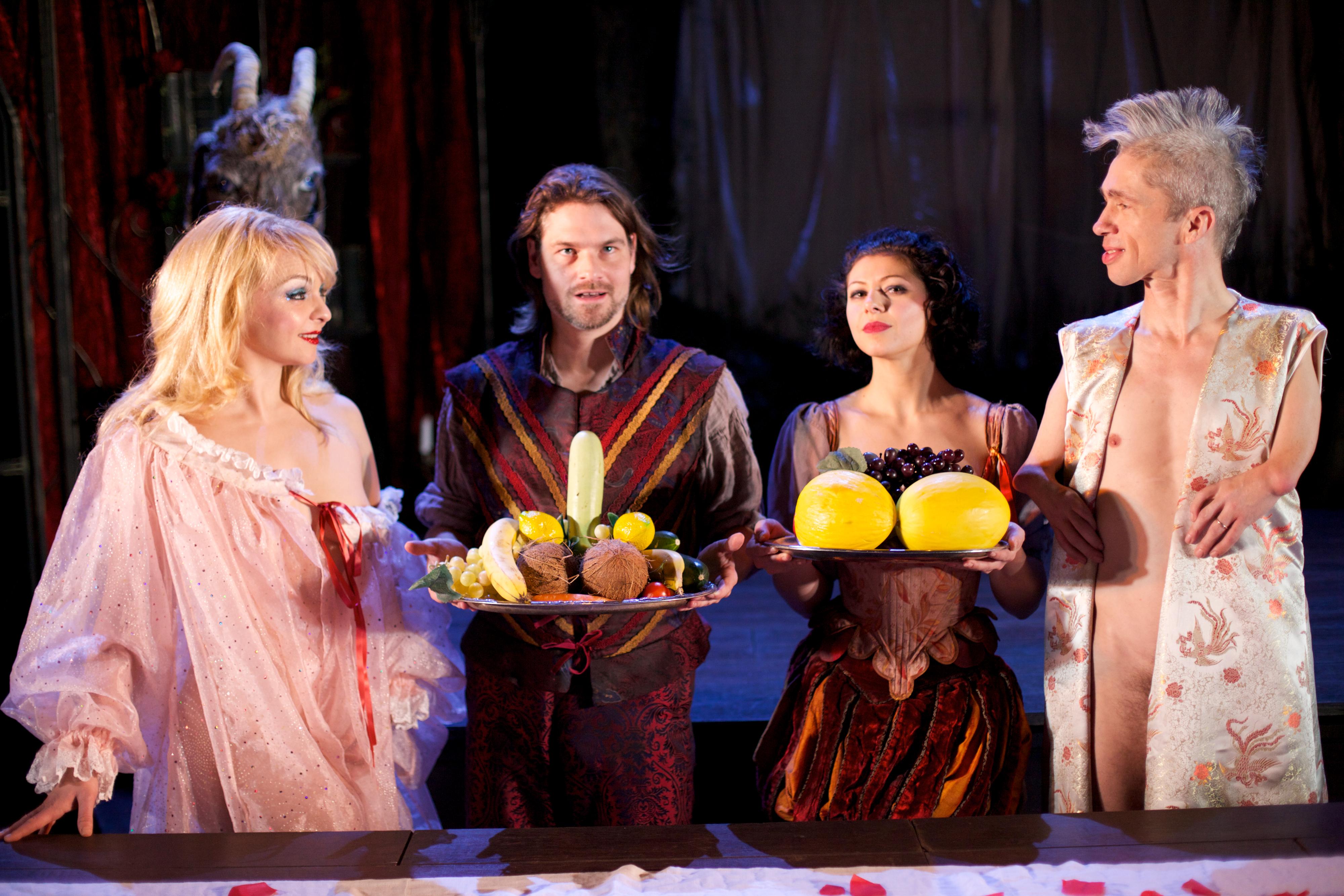 ---
About the Artists
Julie Atlas Muz straddles the boundaries between performance art, dance, and burlesque with what she describes as "dark, twisted, come-hither performances" that have secured her place in the underworld of nightlife as well as the bastion of the high art world. A decorated and innovative performer, Atlas Muz has been crowned Miss Exotic World and Miss Coney Island. The Queen of the Mermaid Parade 2015, Atlas Muz was recently sainted by Reverend Billy and the Church of Stop Shopping for her dedication to live performance. Describing herself as a renegade performer whose work reaches across genres as well as demographic and tax brackets, Atlas Muz champions the political tradition of naked ladies in public spaces begun by Lady Godiva in the 17th century. Viva la Evolution!
Mat Fraser is a London-born actor and writer best known for his role of "Paul the Illustrated Seal" in FX's American Horror Story: Freak Show and in the UK for other TV work. Fraser has also been a musician and a cabaret and sideshow artist for over 20 years, and he uses his interest in the relationships between disability and entertainment to make challenging and funny works. Since 2008, he has expanded to more inclusive theater, cabaret, and sideshow work with his wife and cocreator through their art cell, ONEOFUS. Fraser just finished filming for a new TV comedy series out in 2017, and has a band, The Spazms; check them out online.
Formed in 1995, Improbable is a London-based theater company led by Artistic Directors Phelim McDermott and Lee Simpson. The company works in different ways and on different scales. The artists relish using improvisation, ensemble, and puppetry in exciting combinations to create epic spectacles, such as Sticky, an outdoor piece with giant Sellotape structures and fireworks. They also make smaller delicate pieces, such as Animo and The Still, both of which are improvised live. Their best-known large theater pieces include Theatre of Blood, produced at the National Theatre, and Satyagraha, which played at ENO and the Metropolitan Opera in New York.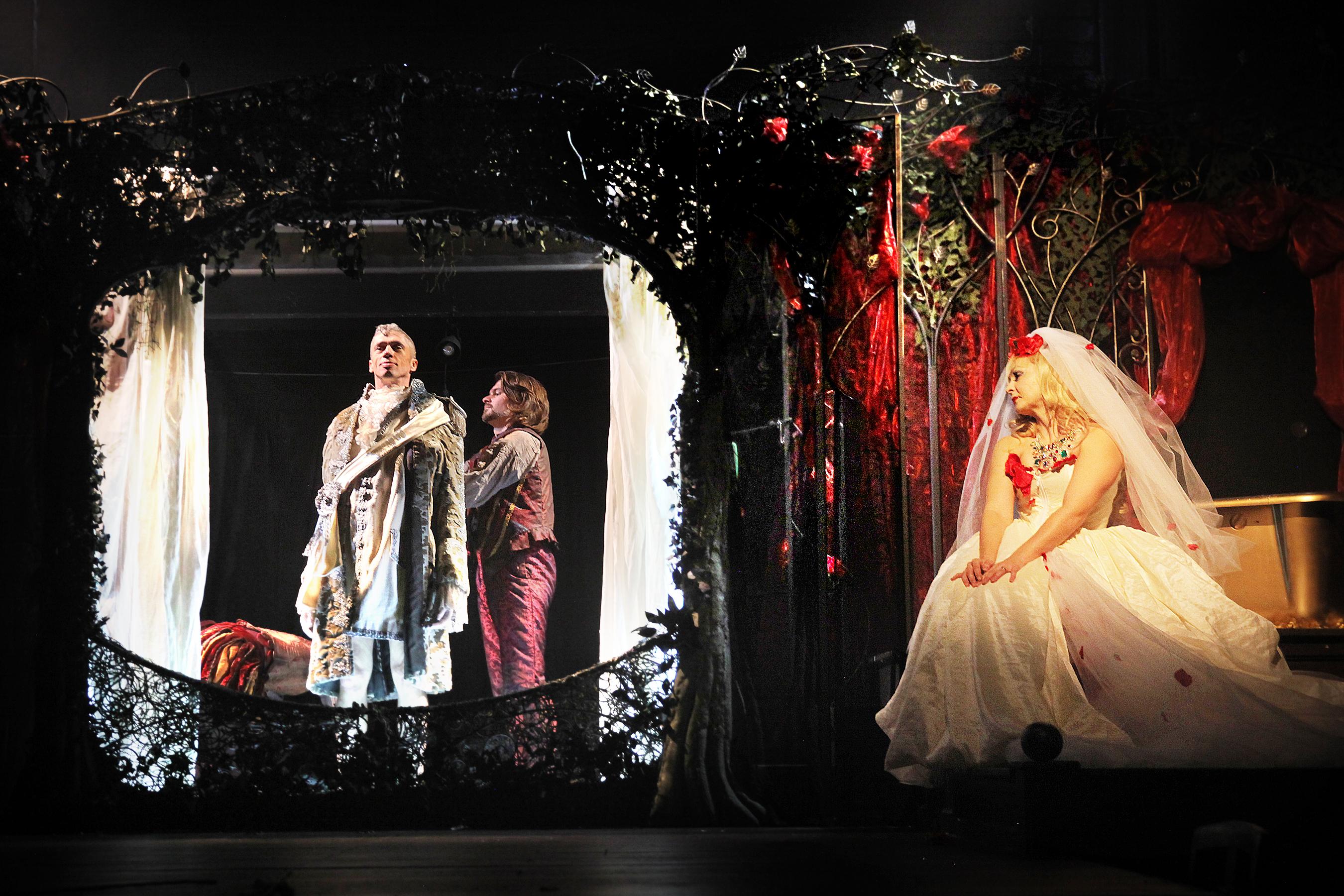 Funding
This presentation is supported by the Arts Midwest Touring Fund, a program of Arts Midwest that is funded by the National Endowment for the Arts, with additional contributions from Illinois Arts Council and the Crane Group.
The MCA is a NPN Partner of the National Performance Network (NPN). This project is made possible in part by support from the NPN Performance Residency Program. Major contributors of NPN include the Doris Duke Charitable Foundation, Ford Foundation, and the National Endowment for the Arts (a federal agency). For more information, visit npnweb.org.