MCA Live: aper_ture: admitting the light
Announcement
Tuesdays are always FREE for Illinois residents.
Featured image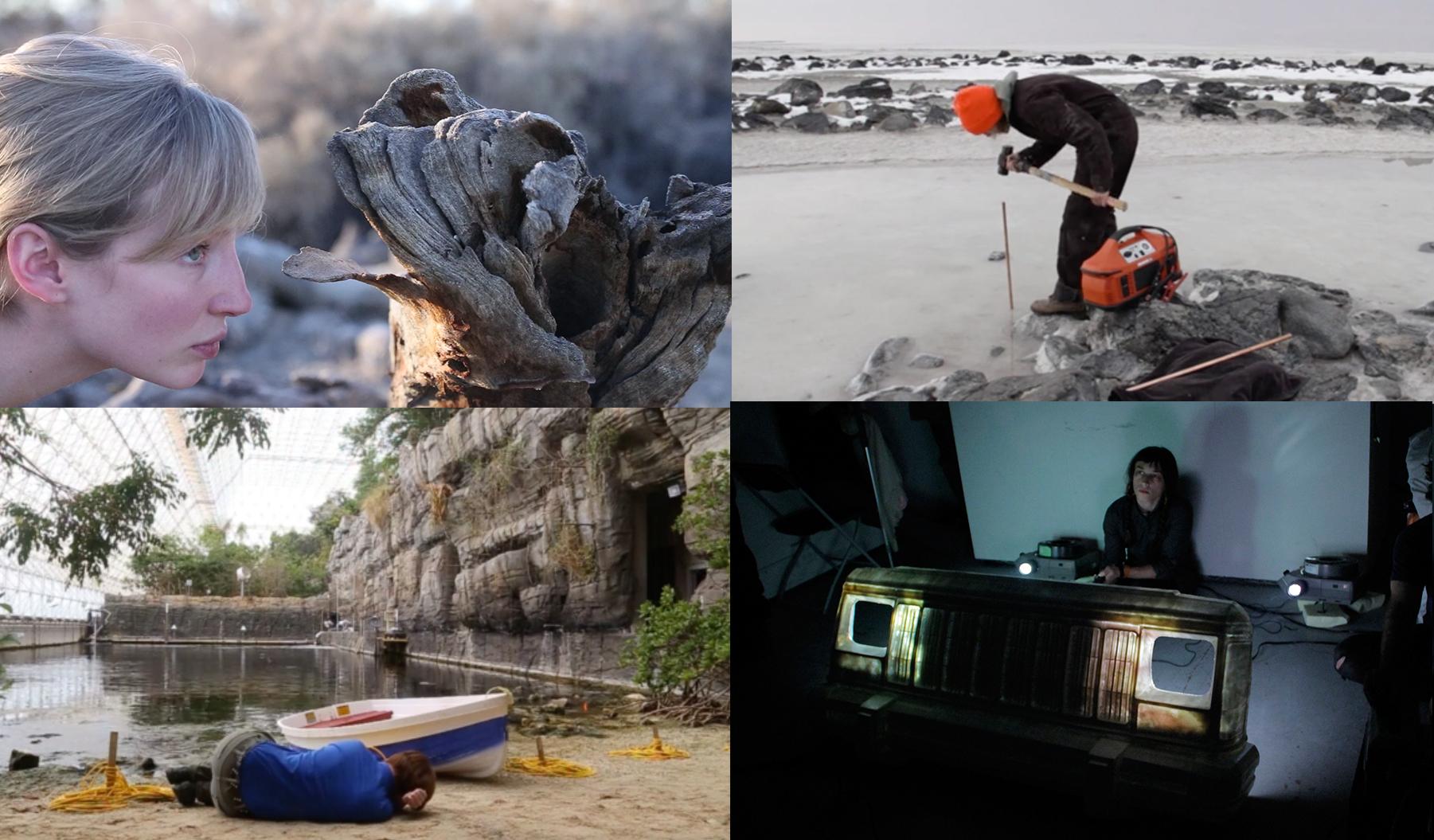 About
Witness a series of new works by artists Meghan Moe Beitiks, Marissa Benedict, Liz Ensz, and Lindsey French.
About the Artists
Meghan Moe Beitiks works with associations and dissociations of culture/nature/structure. She analyzes perceptions of ecology through the lenses of site, history, emotions, and her own body in order to produce work that analyzes relationships with the nonhuman. Her interdisciplinary research-based process is rooted in performance. She was a Fulbright Student Fellow, a recipient of the Claire Rosen and Samuel Edes Foundation Prize for Emerging Artists, an Artist in Residence at the Bemis Center for Contemporary Arts, and a MacDowell Colony fellow.
A native of Southern California, Marissa Lee Benedict is a sculptor, writer, lecturer, and avid amateur of many fields and disciplines. Motivated by a deep curiosity about the function and dysfunction of social, ecologic, and industrial systems, her practice is one of active observation; of engagement; of instigation; of experimentation. She has shown most recently in Chicago at EXPO CHICAGO, threewalls (threewallSOLO), the DePaul Art Museum, Chicago Artists' Coalition, Harold Washington College, Columbia College, Mana Contemporary, AND the Sullivan Galleries; in NYC at the Cue Art Foundation; and in Brussels at Contemporary Art Brussels.
Liz Ensz was born in Minnesota to a resourceful family of penny-savers, metal scrappers, and curators of cast-offs. Her sculpture and textiles have been exhibited nationwide. She is a founding collective member of The Visitor Center Artist Camp and Sustainable Practices Symposium, an artist residency and DIY testing ground in the Upper Peninsula of Michigan; a member of the leadership team for The Monument Quilt; and a faculty member in the departments of Sculpture and Fiber & Material Studies at the School of the Art Institute of Chicago. At the heart of her art practice lies a determined material engagement, scavenger impulse, and a sincere hope for the rethinking of disposability and permanence in regards to the valuation of resources, the environment, and living things.
Lindsey French is an artist and educator whose work engages in gestures of communication with landscapes and the nonhuman. Embracing a number of mediation strategies, her projects materialize as texts written in collaboration with trees, video performances of attempted dialogues with the landscape, and sound installations of distant and displaced forests. French currently teaches courses that explore new media practices and site specific research at the School of the Art Institute of Chicago in the Art and Technology Studies, Sculpture, and Contemporary Practices departments.