MCA Store: Book Signing with Emil Ferris
Announcement
Unfortunately, this event has been canceled.
Featured image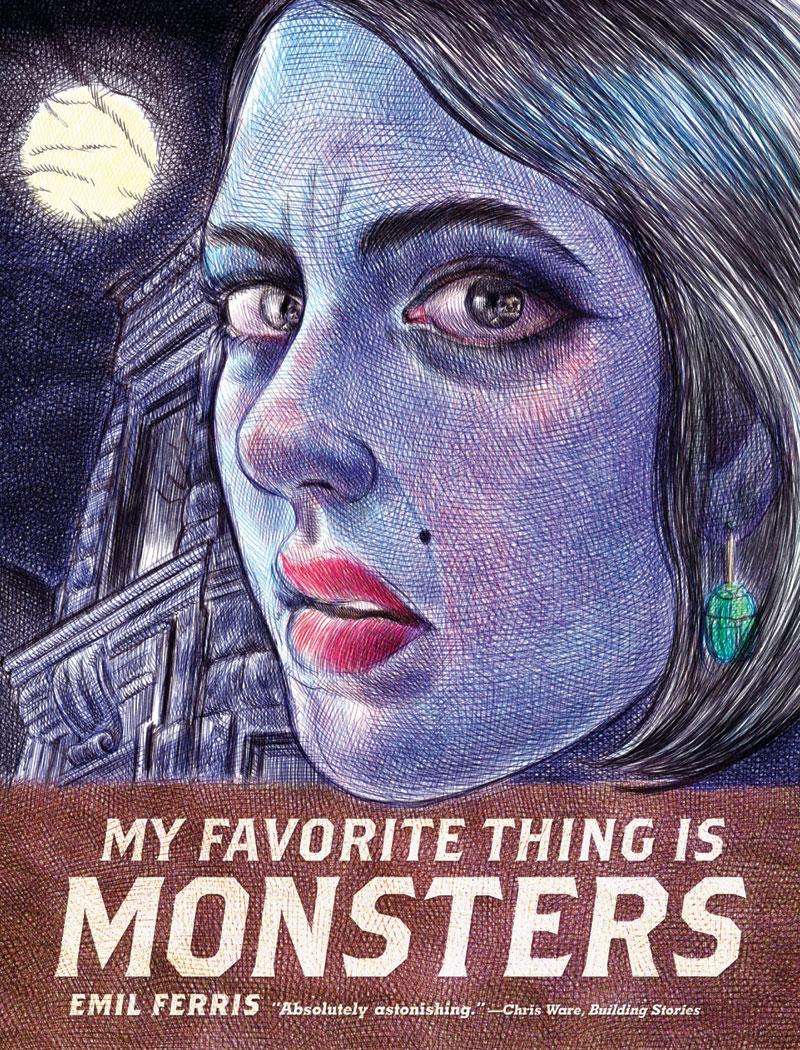 About
Emil Ferris signs copies of her new graphic novel My Favorite Thing is Monsters on the second floor of the MCA Store.
Featured images
About the Book
Narrated by 10-year old Karen Reyes in the form of a hyper-articulate graphic diary employing the iconography of B-list horror films and pulp monster magazines, My Favorite Thing is Monsters is a murder mystery, a family drama, a sweeping historical epic, and a psychological thriller about monsters, real and imagined, within and without.
My Favorite Thing Is Monsters is set against the tumultuous political backdrop of late 1960s Chicago. As the precocious Karen Reyes tries to solve the murder of her beautiful and enigmatic upstairs neighbor, Anka Silverberg, a holocaust survivor, we get to watch the interconnected and fascinating stories of those around her unfold, including her brother, Deeze, a heroin-addicted Vietnam war vet; Sam "Hotstep" Silverberg, a jazz musician; Mr. Gronan, a mobster; Leroy, a drag queen; and Mr. Chugg, a ventriloquist. When Karen's investigation takes us back to Anka's life in Nazi Germany, the reader discovers how the personal and the political, and the past and the present converge, and how even the good can harbor a touch of the monstrous.
Rendered in a kaleidoscopically and breathtakingly virtuosic visual style that combines panel sequences and montage, Emil Ferris's draftsmanship echoes the drawing of Otto Dix, George Grosz, and Robert Crumb. My Favorite Thing Is Monsters is a revelatory work of striking originality that will undoubtedly be greeted as the debut graphic novel of the year.