About
Mix things up at this Family Day, inspired by the Eighth Blackbird Residency, Surrealism: The Conjured Life, and MCA Screen: Phil Collins.
What's on this month?
Take part in projects designed and led by local artists.
Bring home an original piece by Poems While You Wait
Make art from a mixed-up jumble with Corinne Mucha
Join a parade with Lindsey Barlag and Co.
Watch some flicks with Christy LeMaster and Thea Nichols
Contribute to a collaborative, clandestine drawing with Claire Arctander
Move your body to conduct an orchestra with Mikel Patrick Avery
And more!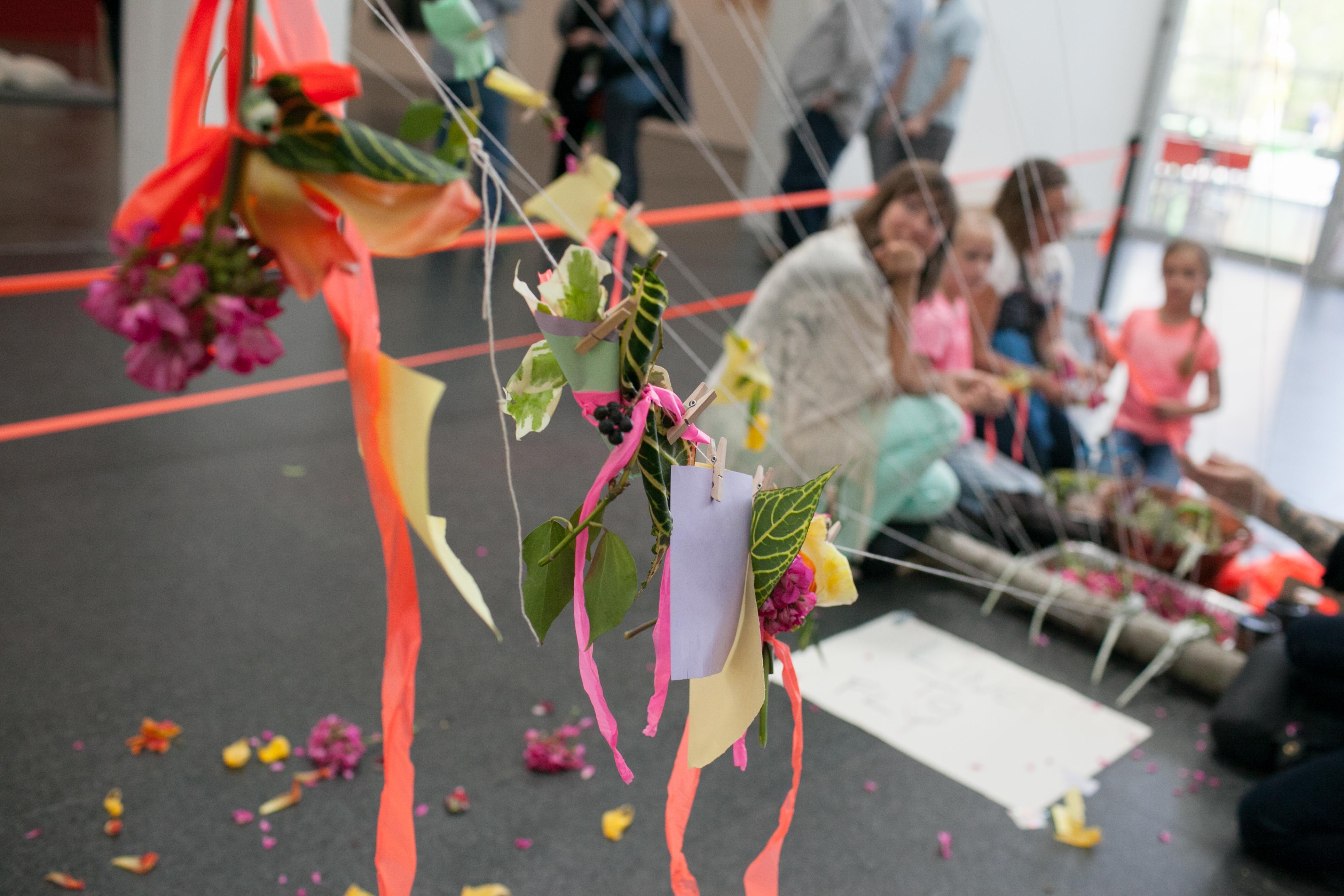 Funding
Support for family programs is provided in part through the MCA Women's Board Family Education Initiative.