Tim Etchells/Forced Entertainment
(In) Complete Works: Table Top Shakespeare
Announcement
Tonight's performance is sold out. Please see our waiting-list policy for more information.
Featured image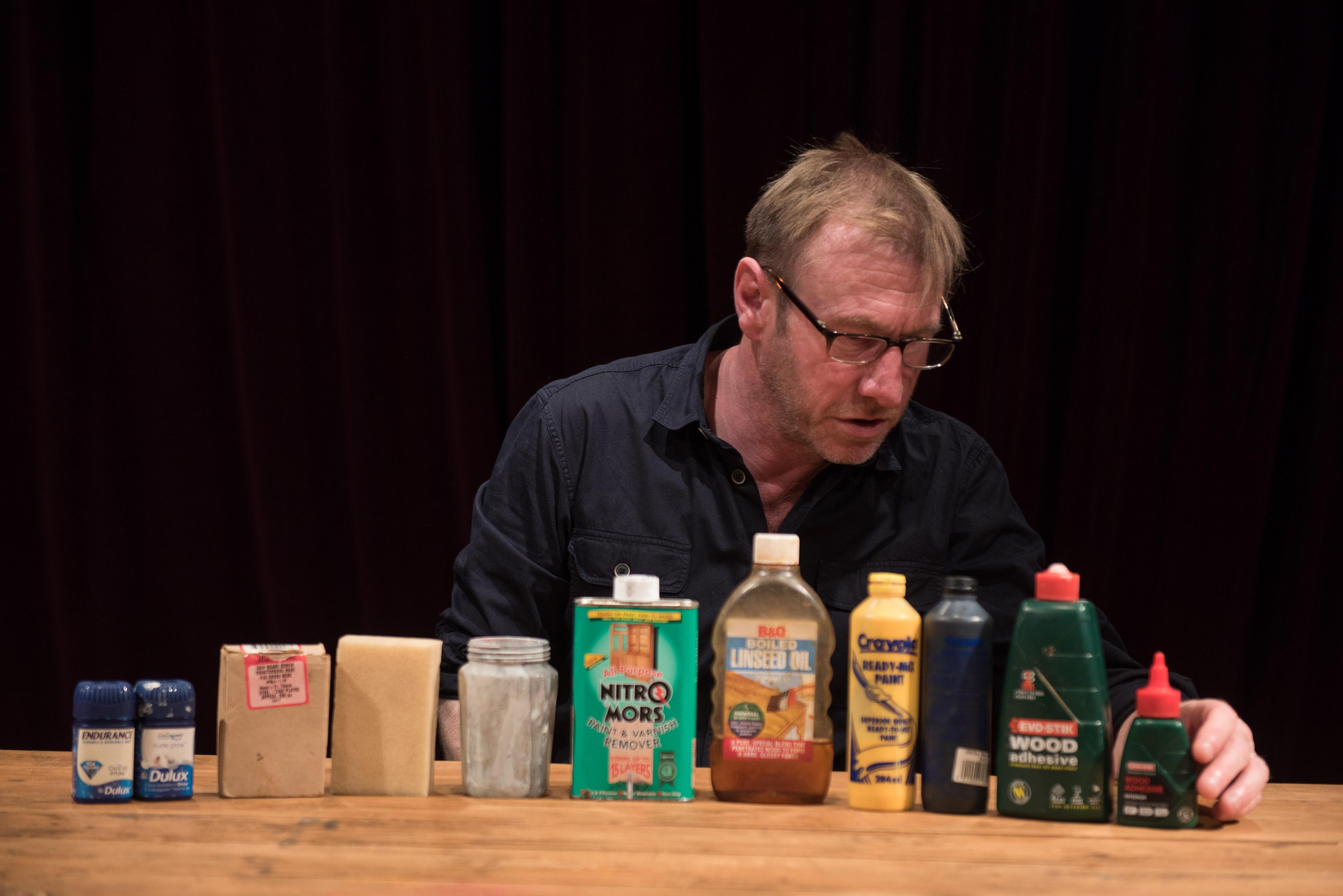 . . . the tabletop stirs something deep . . . in time you find yourself watching the box of matches for a trace of a character's guilt . . . or wondering about the fate and motives of the allspice jar.

–Exeunt Magazine
COPRESENTED with Chicago Shakespeare Theater
This winter, Chicago plays host to the largest global celebration of Shakespeare's legacy: Shakespeare 400. The MCA and Tim Etchells/Forced Entertainment are proud to present (In) Complete Works: Table Top Shakespeare, a selection of work by Shakespeare performed on a single table. These plays are taken from Complete Works—a marathon project in which every Shakespeare play was condensed to create a series of miniatures. Forced Entertainment matches the size and scale of these pieces, using a collection of everyday objects as characters and a tabletop as their stage.
In this program, specially created for the MCA, members of Forced Entertainment explore the dynamic force of narrative and storytelling through language alone, in simple and idiosyncratic performances of some of the Bard's most famous work.
Running time: 4 hours with breaks
Late seating is not permitted.
Plays Presented at the MCA
Thu, Feb 25
Timon of Athens
Measure for Measure
Henry V
Much Ado About Nothing
Fri, Feb 26
The Merchant of Venice
As You Like It
Macbeth
The Winter's Tale
Sat, Feb 27
Love's Labour's Lost
Antony and Cleopatra
All's Well That Ends Well
The Tempest
Forced Entertainment series
Inspired by their broad-ranging and memorable inquiries, in February 2016, the MCA presents a special focus on the works of Tim Etchells and Forced Entertainment. Over the course of two concentrated weeks, the MCA features three durational performances, one live stream event, a web project, and more.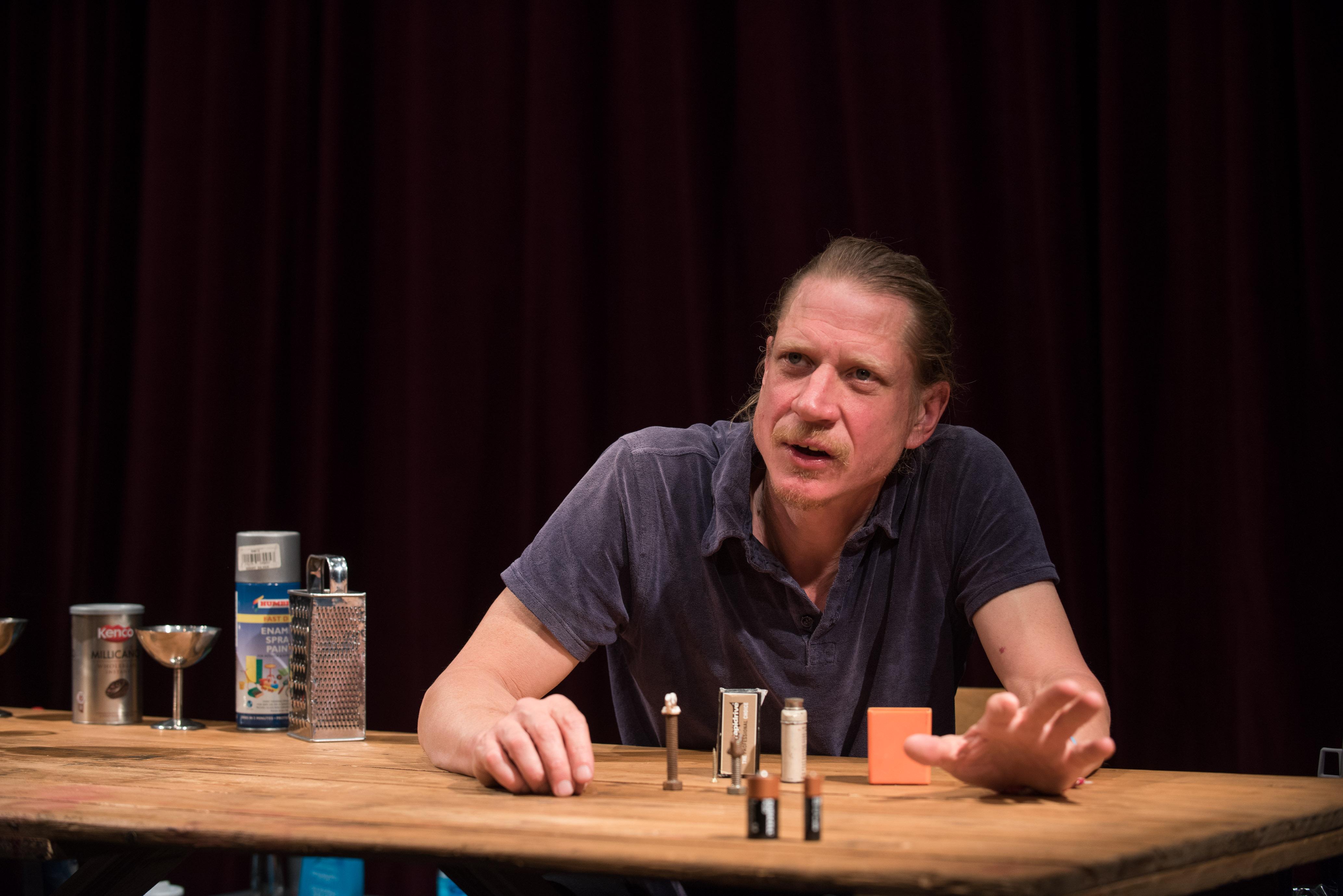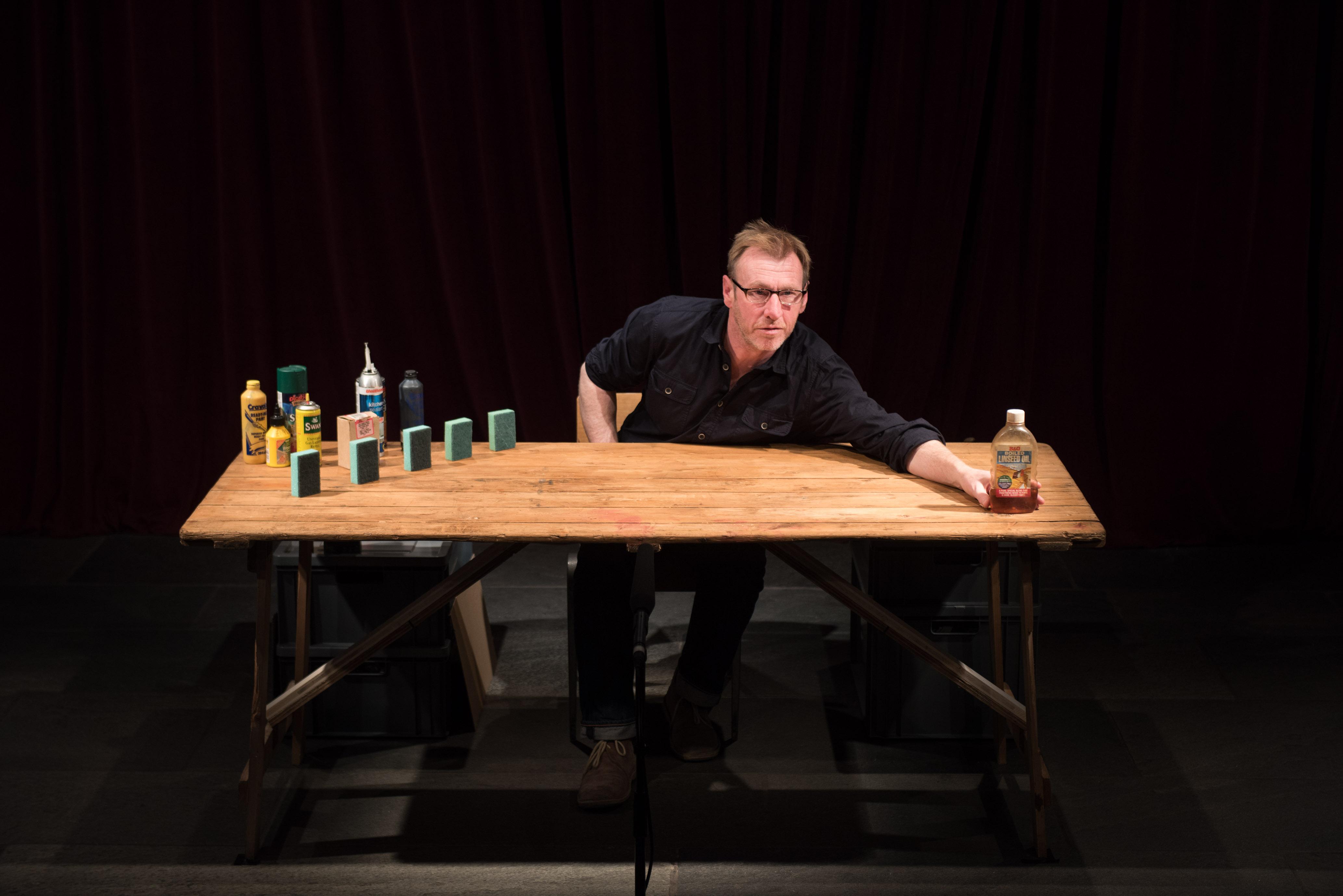 About the Company
For over 30 years, Forced Entertainment has made formative works that search for identity in a fractured, uncertain world. Based in Sheffield, England, and acclaimed internationally as one of the most important devised theater companies in the world, Forced Entertainment is a group of six artists who make theater and performance works, as well as installations, site-specific pieces, books, web projects, and more. Their artistic director, Tim Etchells, writes for and with the performance collective, and for his own print and online projects, and makes text-driven visual art.
Describing their work, they state, "We started working together in 1984; in the many projects we've created since then we've made lists, played games, spoken gibberish, stayed silent, made a mess, dressed up, stripped down, confessed to it all, performed magic tricks, told jokes, clowned around, played dead, got drunk, told stories, and performed for six, twelve, and even 24 hours at a stretch. We've worked on texts, we've danced and moved, we've fixed things meticulously, we've improvised. We've made serious work that turned out to be comical, and comical work that turned out to be deadly serious, digging deep into theatre and performance, thinking about what those things might be for us and what kinds of dialogue they can open with contemporary audiences."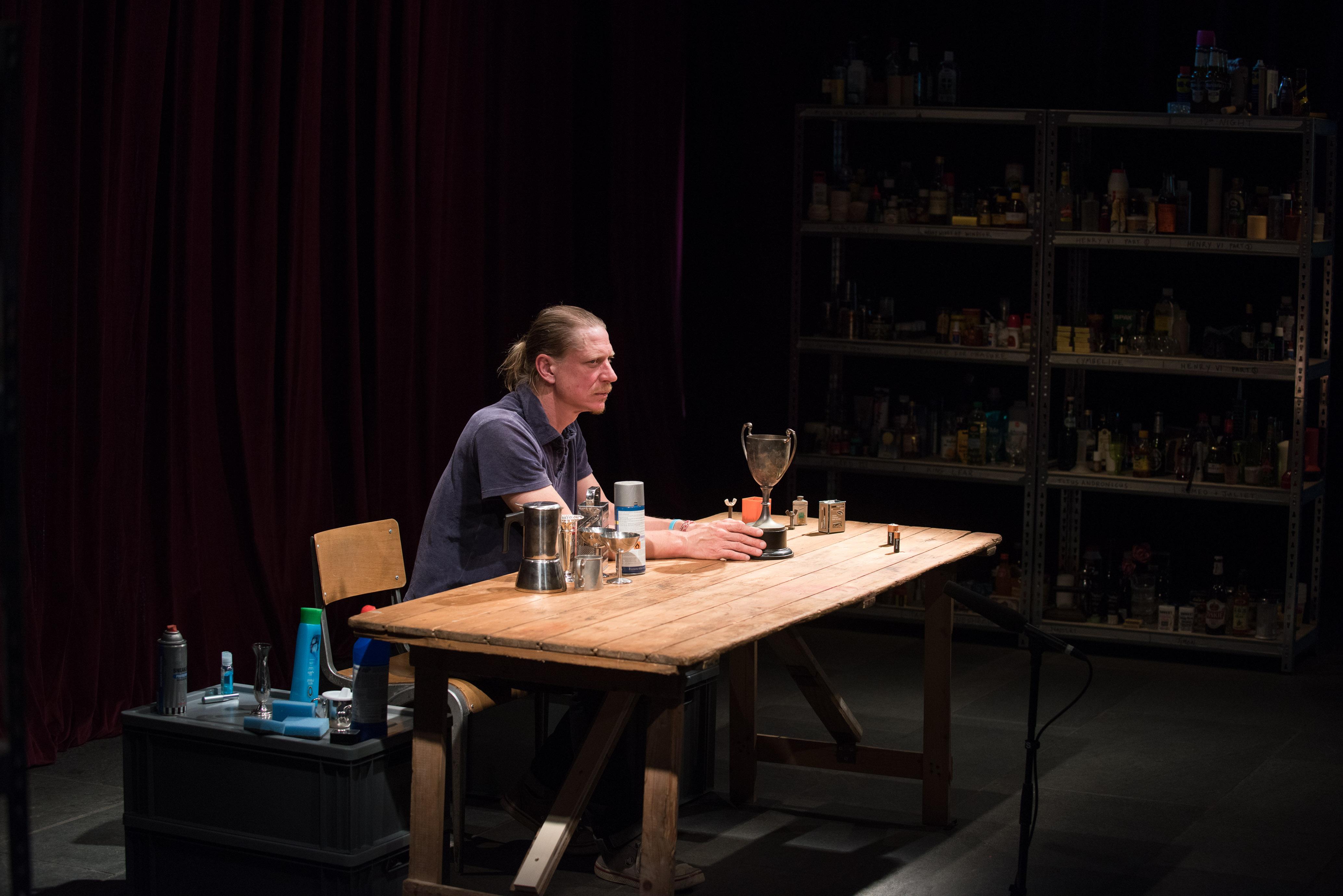 Funding
Support for this project is generously provided by the British Council.
The MCA is a proud partner of Shakespeare 400.
Complete Works is a Forced Entertainment production, coproduced by Berliner Festspiele – Foreign Affairs Festival, Berlin and Theaterfestival – Basel.
Thanks to the RSC My Shakespeare initiative, which commissioned Tim Etchells's Be Stone No More, an early development version of this project, as well as to the people who participated in that phase of the work.