MCA Screen: Vision Quest 2015
Images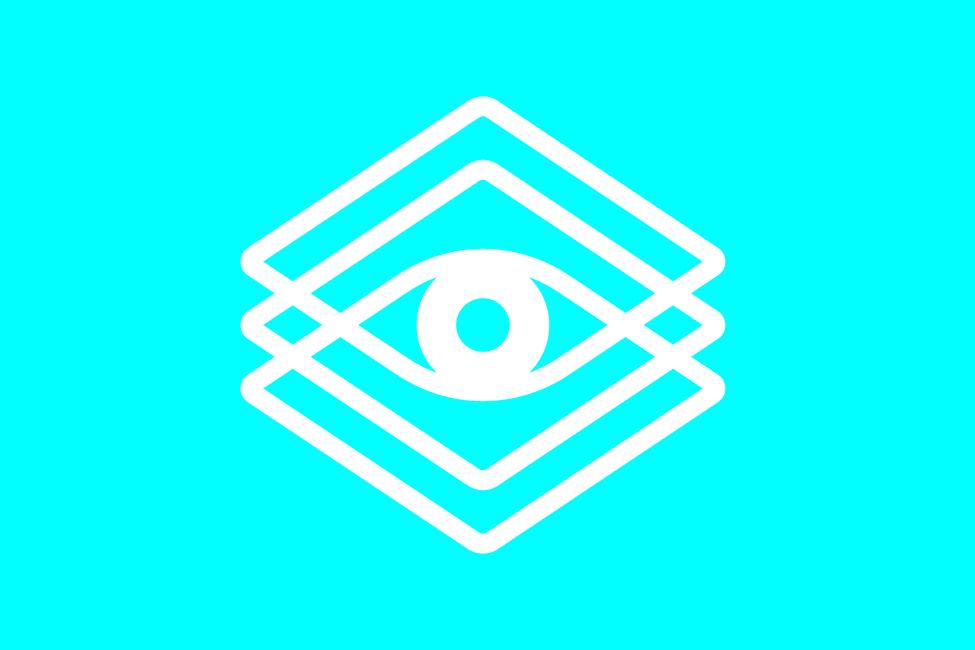 About
Presented by dinca.org, Vision Quest is a three-day festival celebrating the most innovative contemporary moving image and media art culture from artists worldwide, with a focus on works made using unconventional processes and emerging technologies. Vision Quest is presented in a multimodal and multimedia format, where audiovisual performances are cross-pollinated with time-based media screenings and digitally exhibited commissioned artworks to showcase the most essential contemporary media culture.
The festival opens at the MCA on September 10, with works by Trisha Baga, Stephanie Barber, Peter Burr, Petra Cortright, Kevin Jerome Everson, Victoria Fu, Zahid Jiwa, Johann Lurf, Jodie Mack, Sara Magenheimer, Simon Payne, and Jesse Stead.
Festival curators Andrew Rosinski and Fern Silva introduce the screening in person.
Program
Horizon, 2014
3 min, HD video (color, sound)
"A brief poetic collage of 16mm home movie footage from Egypt in the 1950s, elements of [Frank] Capra's Lost Horizon soundtrack and a small and frustrated boy. There is so much to say about Shangri-La. It is, like the horizon, always present, always out of reach. You need not attach whistles to the wings of birds to locate it. It is right over there. Look."
—Stephanie Barber
Twelve Tales Told, 2014
4 min, 35 mm (color, sound)
"A dozen logos for Hollywood production companies play before you as they would precede a normal Hollywood production; appropriately in 3D if watching digitally, in 2D on 35mm—and selfaggrandizing in any format. Only, each logo sequence, some animated with glossy grandeur (Disney, Paramount), some more restrained (Regency, Warner Bros.), is stutteringly interwoven image by image into the others, beginning with the longest and ending with the shortest. The resulting visual effect is of a sustained anticlimax of bombast: the fanfare for the main attraction is drawn out and aggravated to become the main attraction"
—Johann Lurf
Slow Zoom Long Pause, 2015
13 min, HD video (color, sound)
World Premiere
Q: How do we know it's real?
A: It feels real.
Q: What if fake feels real?
A: Then it's real.
Q: What color is the sound of your name?
A: Peach.
Q: What comes next?
A: A
Q: Can you think of a thing that itself is a symbol, too?
A: A
Q: Do you know anyone whose name is just one letter?
A: I
Q: If your"
—Sara Magenheimer
Three Quarters, 2015
4 1/2 min, 16 mm transfered to digital (black-and-white, silent)
Chicago Premiere
Three Quarters features two magicians in Philadelphia practicing their slight-of-hand tricks.
i feel u, 2015
2 min, webcam video (color, sound)
New Ratio, 2007
2 min, HD video (color, sound)
"The colour fields that comprise New Ratio involve a tense relationship with the edge of the screen. The piece explores the move from the 4:3 screen ratio to 16:9, which is now effectively the standard for broadcast television and video. In the construction of New Ratio each colour was assigned a particular tone: white was attributed a standard 1KHz test tone; the pitch of the tone attributed to blue was half that of the test tone; and each of the colours in between (in descending order of luminance) were attributed tones at intervals between these values. The video comprises two simple repeating sequences, which are fundamentally the same duration. However, one sequence includes an additional frame of black that throws them out of synch causing a phasing that effects different mixtures of colour and a range of tone combinations. In commenting on this piece Sean Cubitt has suggested that the equal mixture of additive and subtractive colours is effectively a 'democratisation of colour'."
—Simon Payne
Dream House, 2015
10 min, HD video (color, sound)
"Dream House is an oneiric architecture modeled after a recurring lucid dream."
—Sara Ludy
Arcology, 2015
6 min, HD video (black-and-white, sound)
World Premiere
"In video games there is the concept of an infinite dungeon—an endlessly regenerating death labyrinth. There's an intimate quality to a structure that remakes itself after each horrible demise and invites you to try again. Dungeons are the study of structures as living things. Their diet is your curiosity, and their luring plumage is gold and gems. There is another kind of labyrinth—a zone that has been subtly, horribly altered by something beyond human understanding. It has a set of strange rules that must be understood to survive. In this zone, the opposite of survival is not death—it is change"
—Peter Burr
Undertone Overture, 2014
10 min, 16 mm (color, mono sound)
A study of tie dye swims out to the cosmos and back again."
—Jodie Mack
Velvet Peel 1, 2015
13 min, HD video (color, sound)
Midwest Premiere
"Velvet Peel 1 depicts performing bodies in cinematic space interacting with flat layers of digital effects. Featuring performers Polina Akhmetzyanova and Matilda Lidberg, their movements are based on physical enactments of touchscreen interfaces. The figures are composited in a variety of settingsscenes from previous exhibition venues and contexts where the work was installed, the artist's studio during production, appropriated footage from the Internet, desktop screensavers and abstracted 16mm color film. Composed tocreate a "viable" or "habitable" cinematic space, the disparate layers of postproduction also become simultaneously visible, the flatness of screen surface called to the fore."
—Victoria Fu
Oasis of Murals, 2013
7 min, HD video (color, sound)
TRISHA BAGA & JESSE STEAD
Untitled Volcano Spaghetti Western, 2014
10 min, 3D video (color, sound)
Midwest Premiere
"Featuring Stromboli Volcano, Italy. Adapted from a two channel 3D installation with music by Ennio Morricone and The Special Group"
—Jesse Stead
Rabbit Season, Duck Season, 2015
5 min, HD video (color, sound)
In Rabbit Season, Duck Season, a scene from the 1951 Warner Brothers' cartoon, "Rabbit Fire" is retold as an allegory for the present day. The cartoon's iconic encounter between the hunter, the rabbit, and the duck frames a web of tightly constructed sequences that move across various forms of video, including traditional animation, live action, and 3D animation. A loose essay film, the video adopts a variety of tones and genres to touch upon themes of resistance, taste, the construction of meaning, and the exhaustion of choice."
—Michael Bell-Smith
Vision Quest 2015 continues with screenings at Co-Prosperity Sphere (219-21 S. Morgan St.) Friday–Saturday, September 11–12.